The New CoronaVirus in Vietnam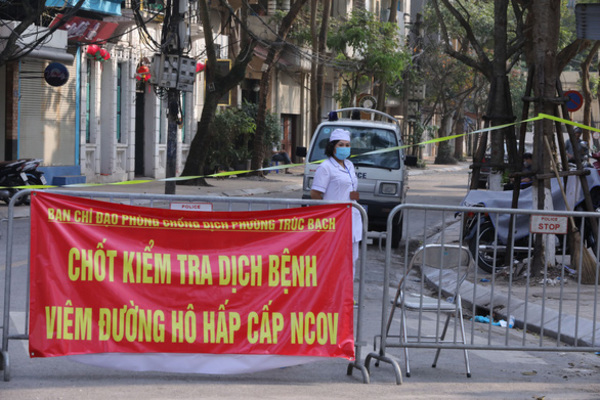 December 2019 The first infection was confirmed in Wuhan, China, and the outbreak of the new coronavirus continues not only in Japan but also worldwide.
I think that the person who visits on a business trip etc. regularly, and the person who was going to go sightseeing are concerned about the current situation in Vietnam.
Vietnam, where many international students and workers have flowed into Japan in recent years and attracted attention as pro-Japanese countries in Southeast Asia, and many Japanese companies are expanding into Vietnam in Order to Prevent Infection in each country.

This time, I would like to deliver the current situation of Vietnam from my point of view living in Hanoi, Vietnam, such as the response and policy of the Vietnamese government's new corona virus that is attracting such attention and the current social situation in Vietnam.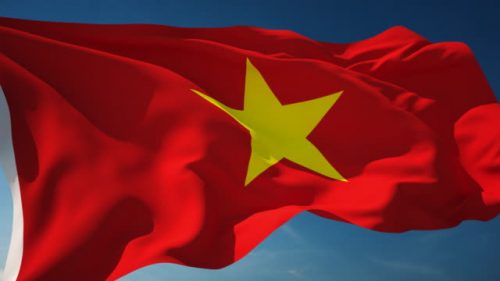 1. Toughest bold measures in Southeast Asia
The first confirmed infection of the new coronavirus in Vietnam was on January 22, when the Vietnamese government set up restrictions on entry from overseas at a rapid rate with bold measures at a considerable rate, and there were many problems that Vietnamese people who were traveling abroad and traveling in Vietnam could not enter Vietnam, even though there were not many infected people.
There were also bold measures to lock down the village just because a small cluster occurred.
(Currently, with a population of 95 million, about 300 people have been infected with the new coronavirus, and about 0 people are killed.)
1.1 Response to the New Corona Virus in Vietnam
On March 5, Prime Minister Hook said he would take bold steps against the new coronavirus, temporarily suspended visa waivers in eight European countries where the spread of infection was rapidly spreading, and at the same time strengthened border management.
After that, some tourist destinations were closed, and the first suspension order in Vietnam was issued in Vietnam, such as karaoke shops, bars, discos, beer clubs, massage shops, movie theaters and Internet cafes, which were likely to be in close contact with Vietnam and temporarily suspended entry into Vietnam through the Schengen area in the UK.
In addition, a suspension order was issued for holding sports events and cultural events, including festivals.
At the same time, it was announced that masks would be mandatory to be worn in public places, and measures such as being fined if they did not comply with the request were taken.
At this point, there were dozens of new coronavirus cases in Vietnam, but I think it was a fairly bold decision.
However, I think that this early decision led to the prevention of the spread of the new corona virus as a result.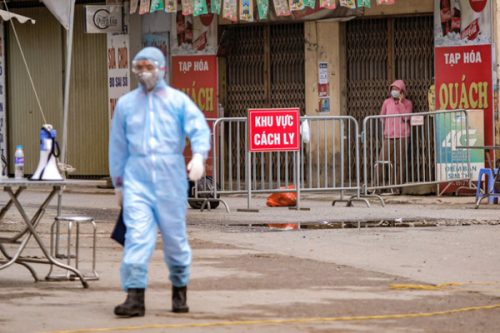 1.2 Response to the new Corona virus outside Vietnam
The Vietnamese government announced on March 17 that it would suspend the issuance of visas for all foreigners.
When entering Vietnam for foreigners who have a Vietnam residence certificate or work permit, we have also strengthened the number of vietnamese residents by requiring them to submit a certificate at the time of entry to prove that the new corona virus infection is not positive.
On the 22nd of the following day, he stopped issuing entry and visas to all foreigners, and instructed them to file a medical declaration when traveling in Vietnam (airplanes, buses, trains, passenger ships) and crossing prefectures (at this point, 116 people are infected in Vietnam).
After the 17th, foreigners entering the country were required to be isolated for 14 days from the date of entry at the hotel where they were staying without fever or other symptoms.For the foreign nationals who were eligible, the hotel of the accommodation was instructed, and the inspection was requested until the inspection entered sequentially, and the result of the inspection was found.
After that, in April, each prefecture was restricted to travel, and in Hanoi, the capital city, about 30 checkpoints were placed, and body temperature tests were conducted, and semi-lockdown measures were taken in the prefecture, and traffic in Hanoi city and other areas decreased dramatically.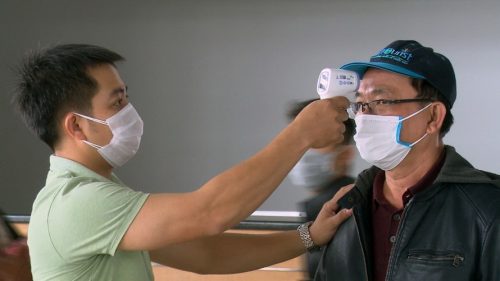 1.3 Responding to education for new coronaviruses
After the announcement of the new coronavirus in Vietnam, on February 2, the Vietnamese government was ordered to close schools for a week, despite dozens of people still infected.
After that, all educational institutions, including kindergarten and university, were suspended until May 4.
During the suspension period, since smartphones are popular, we responded to online classes such as google classroom.
The mobile carrier viattel will continue to expand its own support, such as creating an online learning platform to free communications fees for teachers and students.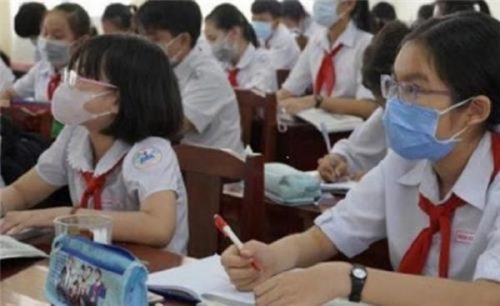 2. Government's support in Vietnam after corona sealing
2.1 Economic Support of the Vietnamese State
For those who have lost their jobs due to the new Corona virus from the Vietnamese government, we decided to provide support of 1.000.000vnd per month until the next job was decided, and decided to pay a 10% discount on electricity from the three-month usage from April 16 to July 3.
2.2 Support from private companies
After semi-lockdown, private companies in Vietnam and others
Rice ATMs that distribute rice free of charge and 0 Dong supermarkets that can receive secret household goods for free were set up mainly in Hanoi City, and many people used it while maintaining a social distance.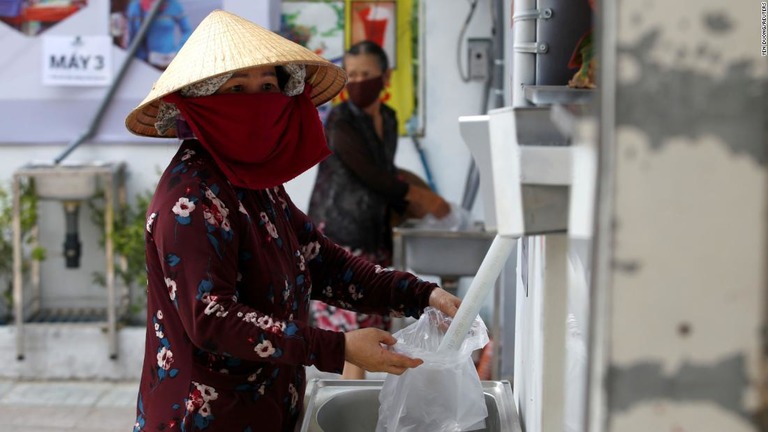 3. Vietnam's domestic economy after the sealing of the new Corona virus
3.1 Relaxation of restrictions in Vietnam
The Vietnamese government has been temporarily relaxed from April 23 to the movement and business regulations of the new corona virus, and in Vietnam, except for some service industries such as aviation, tourism, and hotels, are returning to life activities that are the same as before semi-lockdown, except for some service industries such as aviation, tourism, and hotels, since April 23, when the new coronavirus infection has not been confirmed.
However, because the entry from overseas is still restricted, some service industries such as aviation, tourism, and hotels are in a considerably difficult situation because they cannot enter the country by sightseeing or business from overseas.
In addition, some companies have been unable to return to Japan by business travelers from Japan, and their plans to return to Japan have been greatly postponed and their hotel life has been prolonged.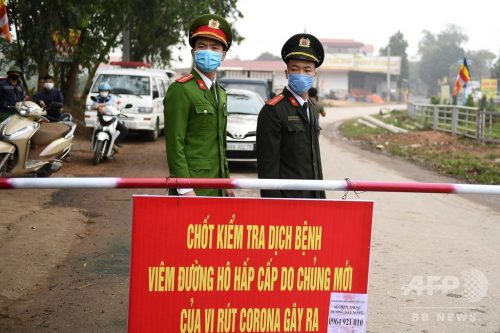 3.2 Vietnam's Unemployment Rate 
Currently, the unemployment rate in Vietnam is spreading mainly in the raw industry, and there is an expectation that it will rise to 3 million people in the future.
Since it is not possible to enter Vietnam from overseas, the impact on the service industry and tourism industry has been greatly reduced and the domestic market has shifted, but vietnam is in a difficult state because of the large overseas market.
In the future, we would like to wait patiently for vietnam, which is highly evaluated worldwide for its new corona virus countermeasures, to come to Vietnam after the global convergence of the new Corona virus for business and sightseeing.
3.3 Vietnam is the world's best public satisfaction
The public's satisfaction with the new Corona virus is more than 90% of the Vietnamese people.
It became the top public satisfaction in the world, and there was little dissatisfaction with the government, and there were many voices of vietnamese people during the self-exclusion period, saying that they "believe in the government and follow support", and I got the impression that the unity of all Vietnamese people fighting the new Corona virus with everyone was high.
Since movement was restricted in Vietnam, where there is usually a lot of motorcycle movement during the self-exclusion period of about one month, the quality of the air is greatly improved, and there is an opinion that it is a good opportunity to think about the traffic of the city, and I personally wanted it to be improved.
This time, I told you about the current situation of Vietnam due to the new Corona virus.
Due to immigration restrictions, it is still difficult to visit, but there is already a movement in Japan.
The number of customers from Ho Chi Minh City Haiphong is increasing, and the whole city is regaining momentum, but the hotel will continue to use the new Corona antivirus as a countermeasure against the new corona.
We will thoroughly take measures such as wearing masks and disinfection of our staff.