What kinds of famous confectionery in Vietnam? Coffee and sweets? Introduce some sweets and drinks that you definitely enjoy!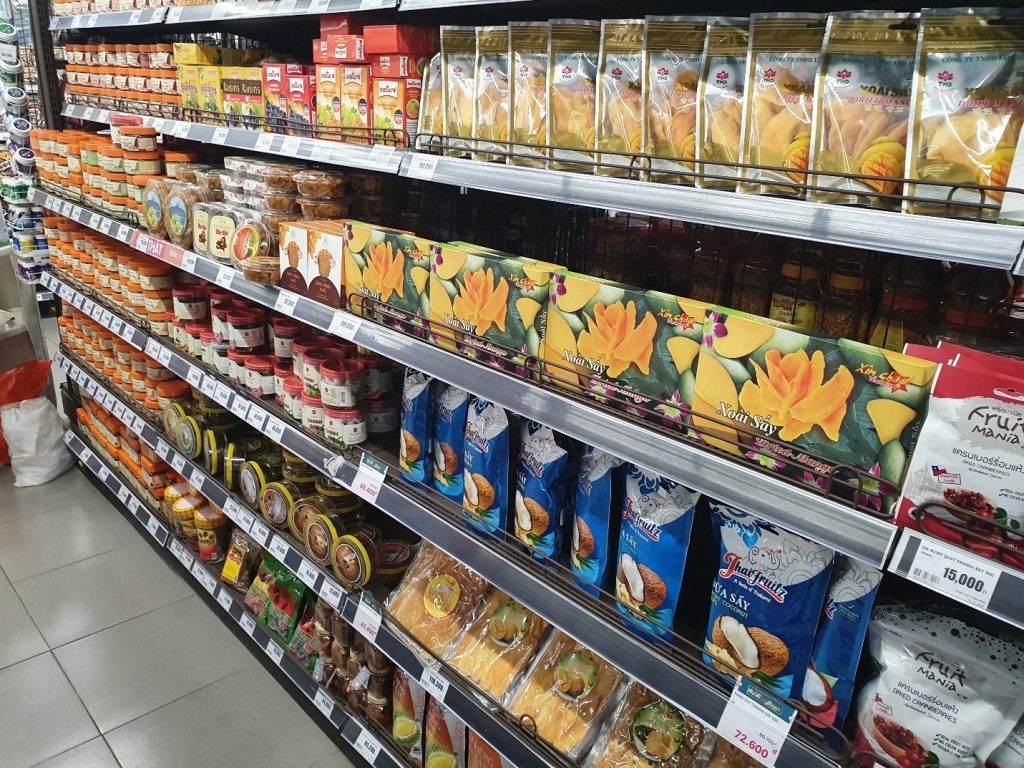 Vietnamese delicious dishes have been introduced in other articles, but in fact, confectionery and sweets in Vietnam are also very rich and varied.
Of course, there are also standard traditional sweets such as Crepe, ice cream or cakes, but you definitely want to experience Vietnamese-style dishes during your trip.
This time I will introduce to you some candies and sweets including Vietnamese coffee.
1. Confectionery in Vietnam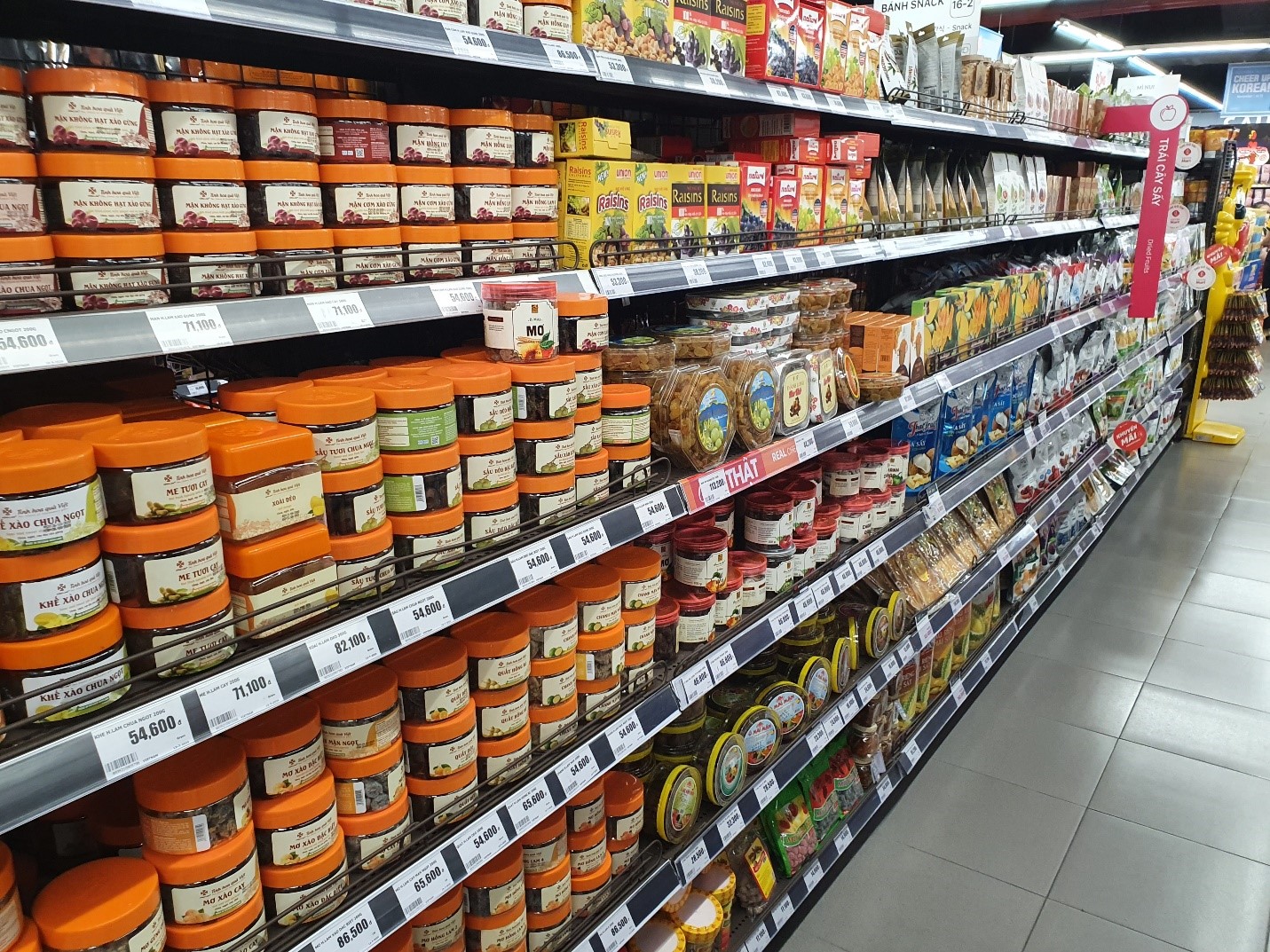 Lotte Center 54 Lieu Giai, Ngoc Khanh, Ba Dinh, Hanoi, The area for selling dried fruit at underground supermarket
In Vietnam there are many types of confectionery like Japanese tea confectionery.
The candies in the picture are called Sesame, which you can offer and eat on the 1st and 15th of every month or you can buy them as gifts.
The following cakes are "green bean cakes"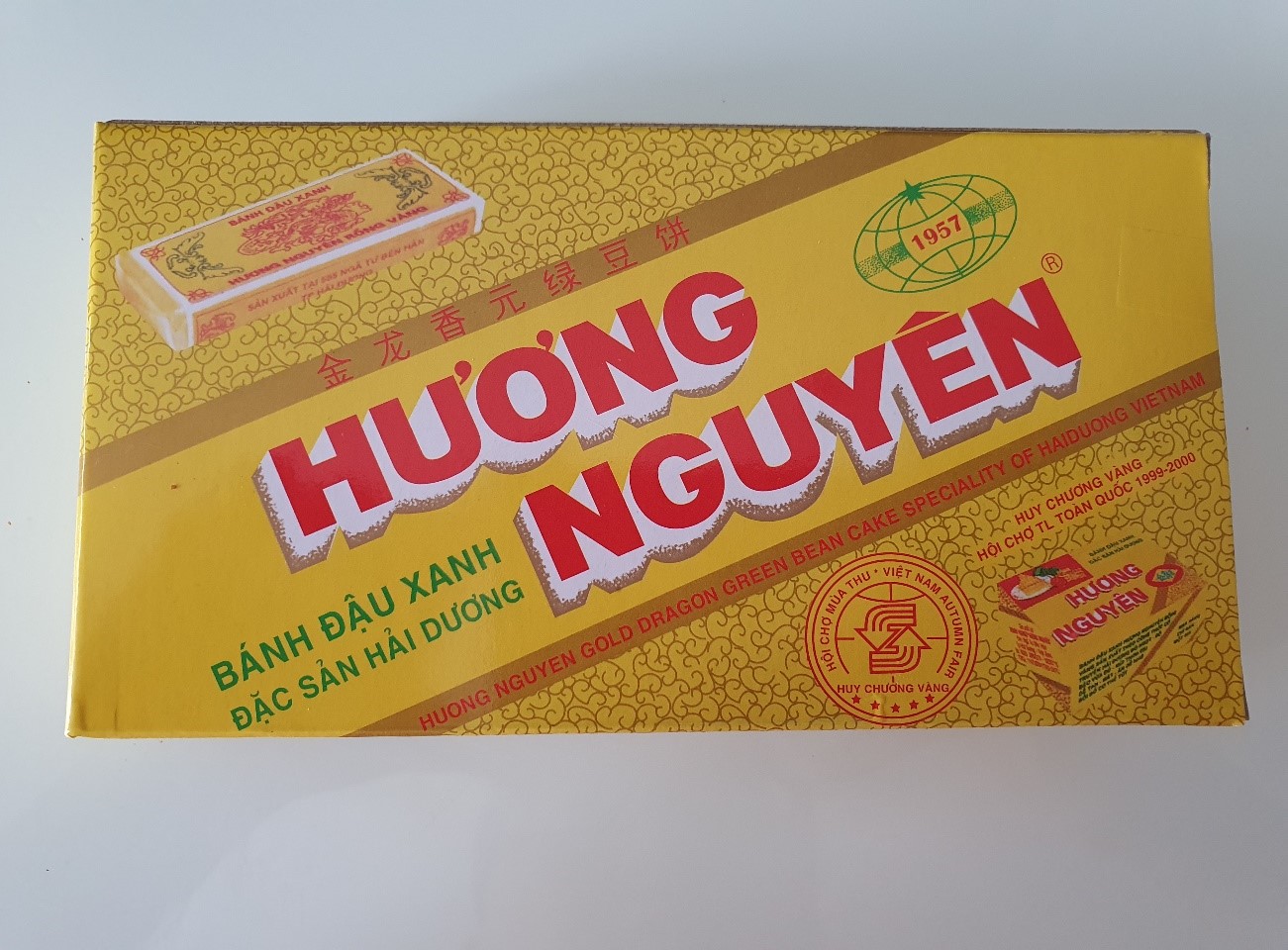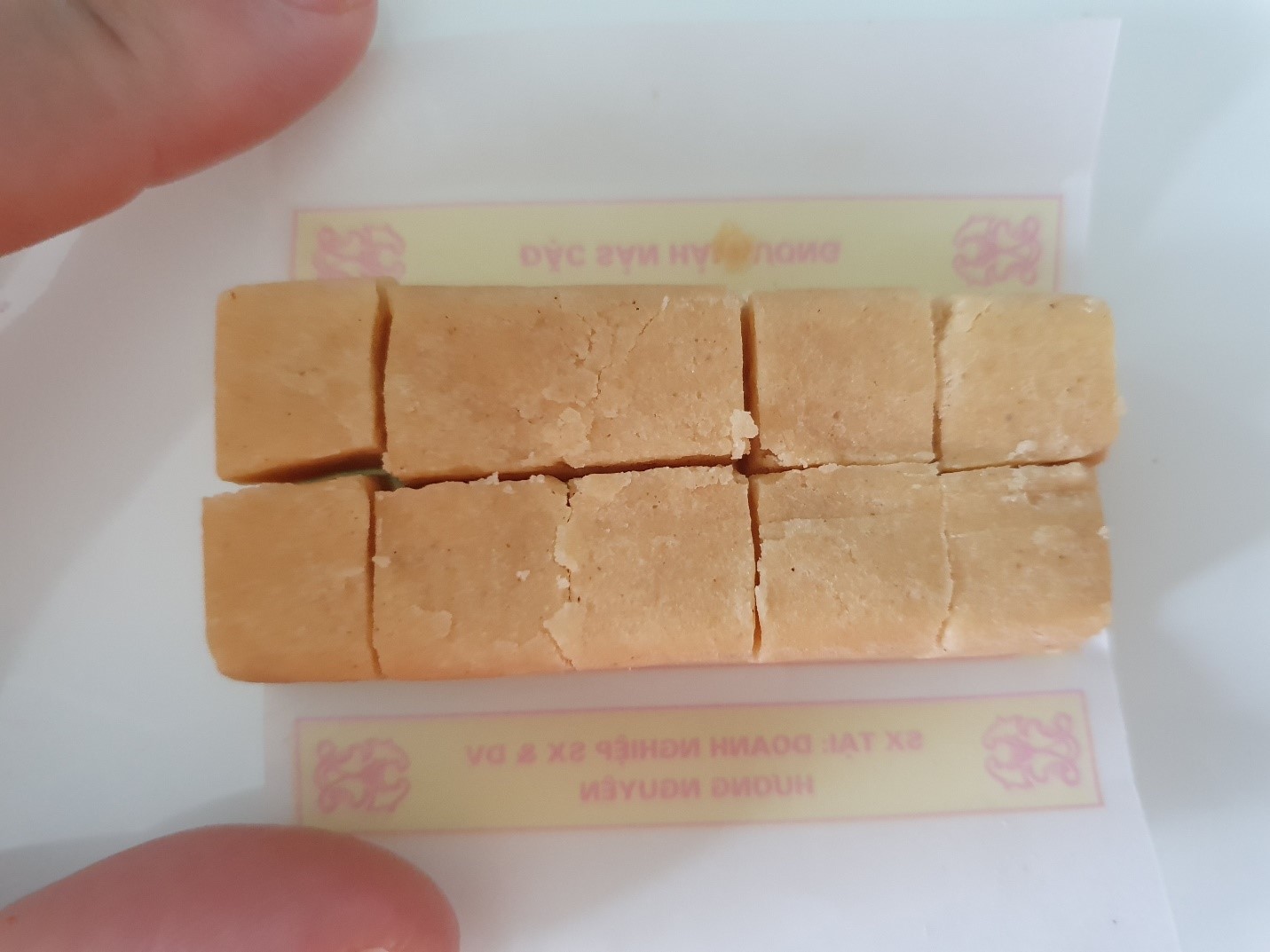 The cake is made from green beans and has a sweet taste. When you put it in your mouth, it will melt.
It's perfect as a tea cake. I personally like to eat it and drink with tea.
In addition, Vietnam is also a country with a very rich amount of fruits.
There are many types of dried fruits for sale. In Vietnam you can buy it at a relatively cheap price.
So for those of you who love to eat dried fruit, please try to buy it!
2. Dessert in Viet Nam
Mooncakes are often eaten around the Obon in August
Vietnamese dessert soup is a typical sweet food popular in Vietnam.
A traditional sweet dish made from boiled sweet beans, potatoes, fruit jelly, and added to that water Siro.
The left side is pomelo sweet soup, the right side is "durian" sweet soup. "Durian" means durian fruit (ド リ ア ン).
If you are good, please try this kind of durian sweet soup.
Sweet soup is served with shaved ice. This is a very healthy sweet dish made from many natural ingredients.
Moreover, there are also many unique and varied drinks.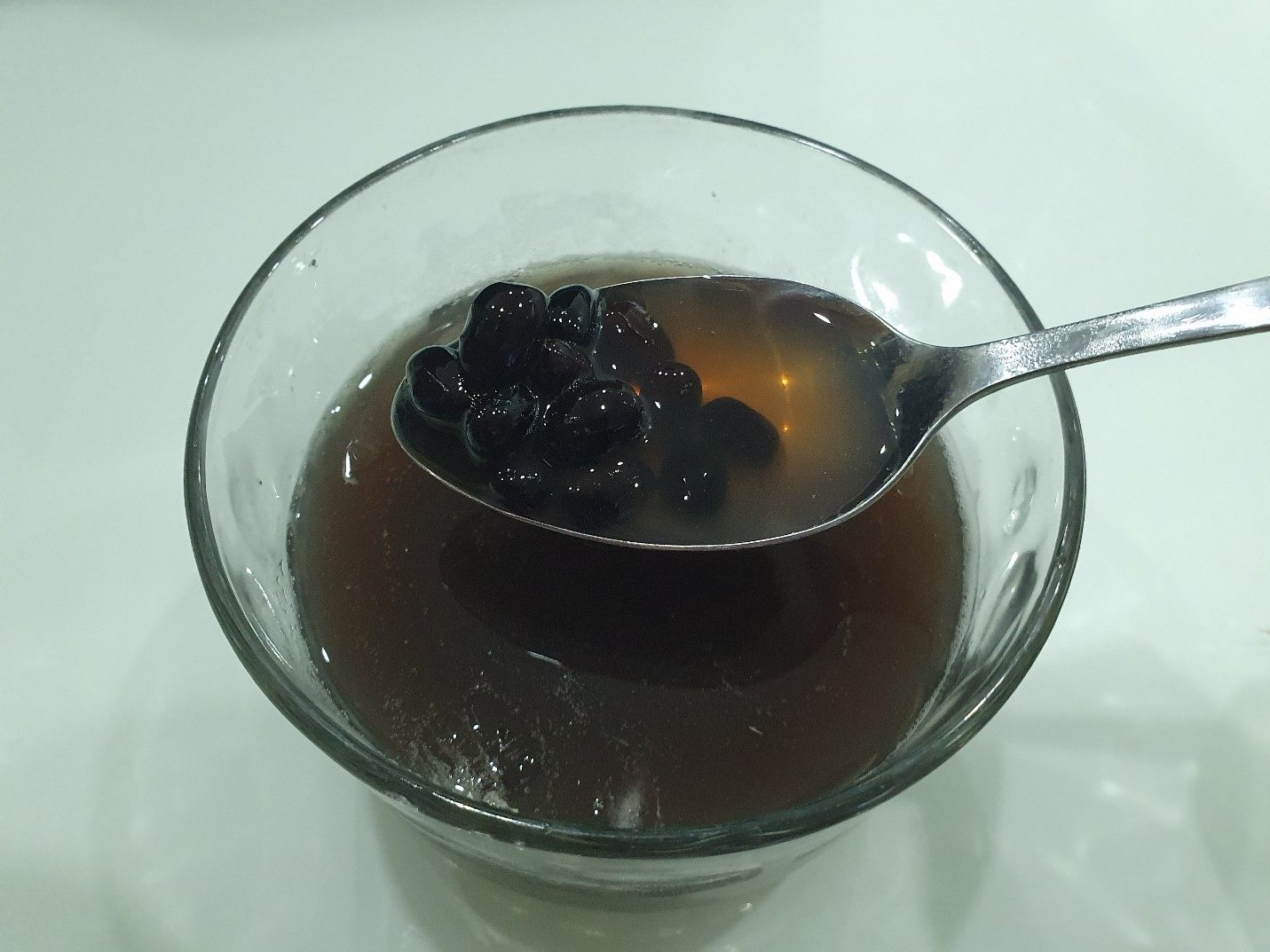 Homemade black bean sweet soup
If you get tired of the heat of Vietnam, take a rest and eat tea to feel the uniqueness and excitement of Vietnam.
3. Cafe in Vietnam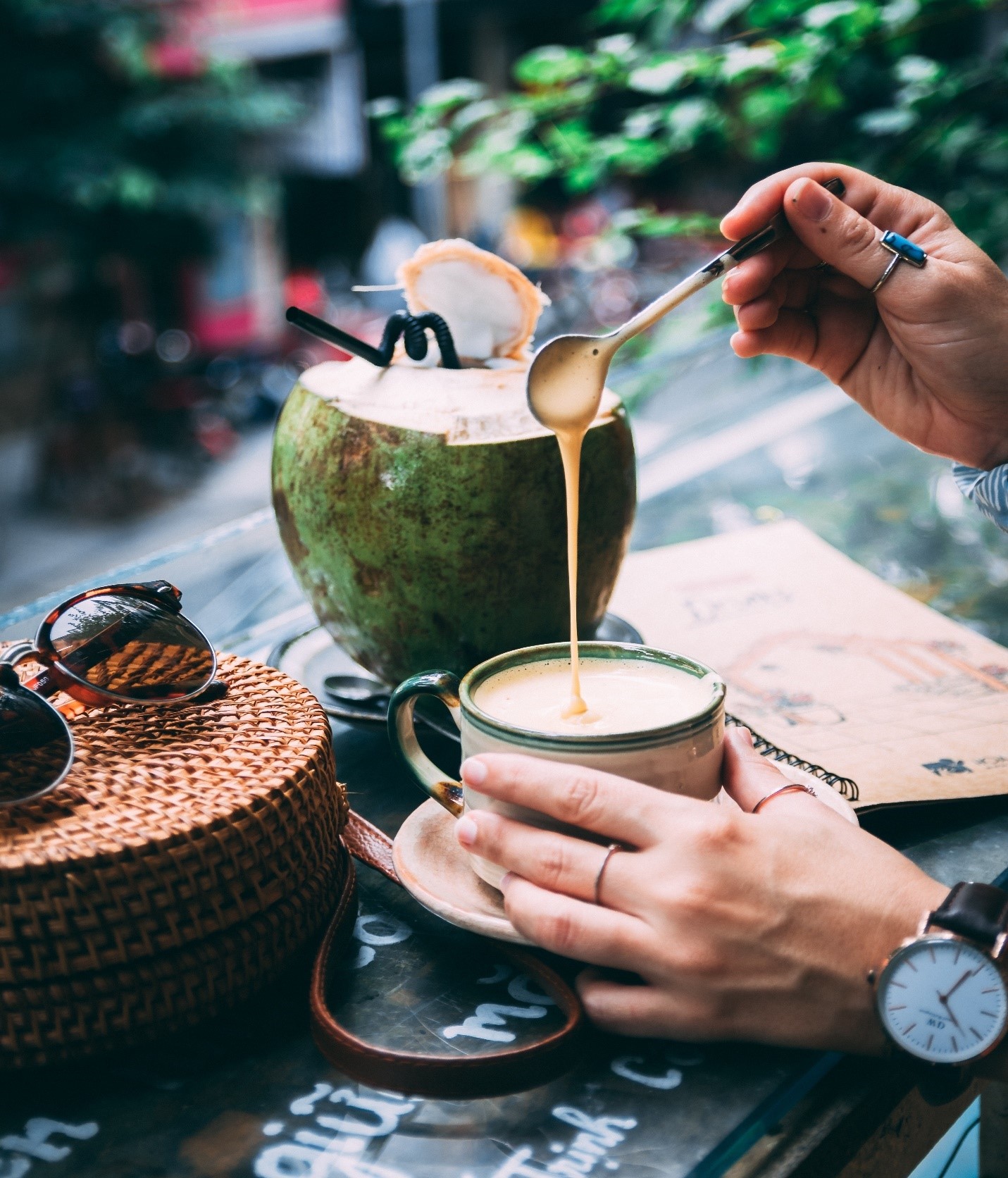 Vietnam is the world's second largest coffee producer.
There are countless cafes in Hanoi, from private stores to chain stores.
If it comes to popular coffee, Vietnamese standards must mention iced milk coffee. This is the type of coffee with added condensed milk.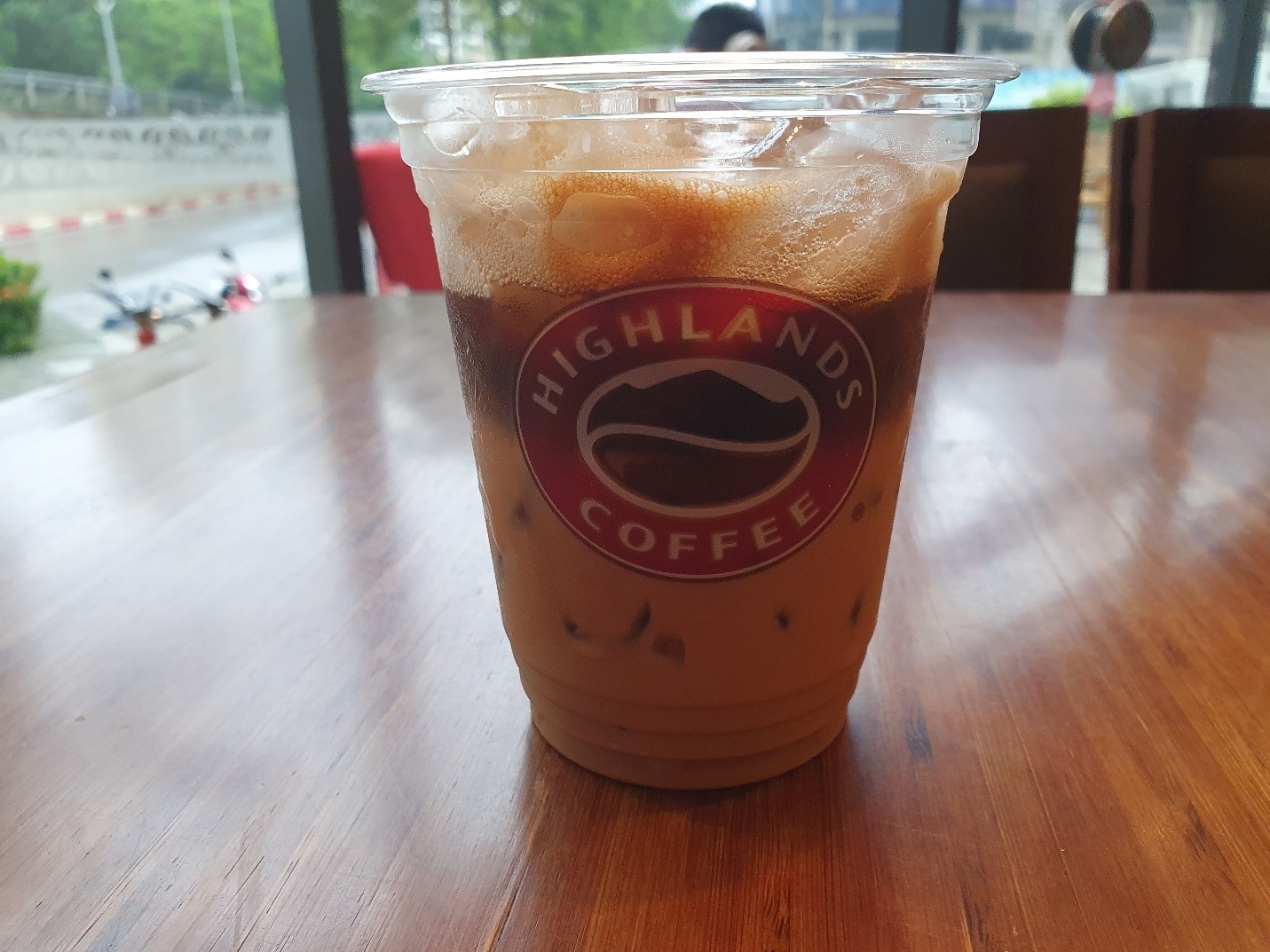 Special Vietnamese white coffee has more milk than iced coffee, which costs about 35,000 VND (170 yen) at Highlands Coffee
If you drink it like normal coffee, I think you will be very surprised by its sweetness.
In Vietnam there are many types of sweet coffee, even black coffee can add sugar.
Coffee in Vietnam and Japan are both very popular.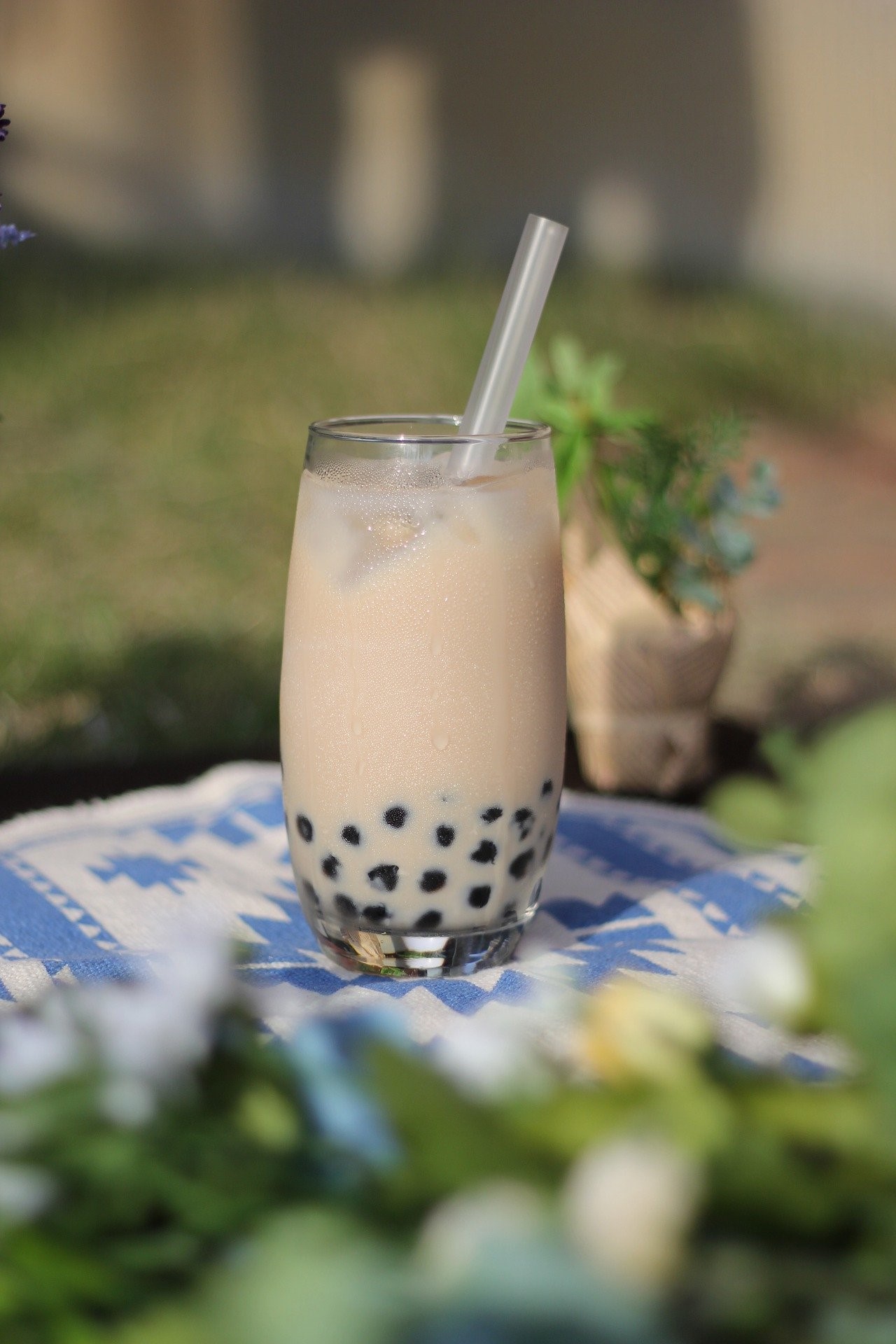 Bubble tea is also sold at the Café.
In Vietnam, you can drink it from around 35,000 VND (170 Yen) so those who love to drink milk tea should definitely try it!
So this time I have introduced to you the situation of coffee, confectionery and sweets in Vietnam.
I will be very happy to see this article bring useful information for your travels to Vietnam.