Top 5 Must Visit Tourist Attractions in Hanoi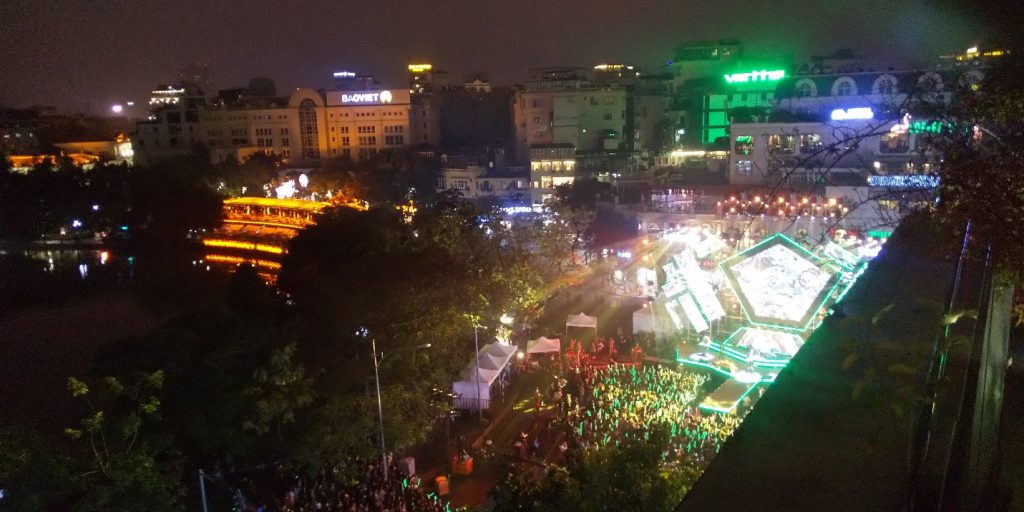 ◆ Event at the end of the year in Hanoi Old Quarter
Hanoi is the second most populous city in Vietnam after Ho Chi Minh City. It is the capital and the center of Vietnam's economy. The area is about 3,300 km² which is a little smaller than Saitama Prefecture.
Sometimes, many people may feel that "Hanoi is surprisingly large".
If you're worried that "It's so big, it might take a long time for sightseeing", please don't mind.
Because almost place to visit are located in center of Ha Noi, so it won't take long time to get there.
This time, we will recommend 5 places must visit tourist attractions in Hanoi.
1. Hanoi Old Quarter (Dong Xuan Market)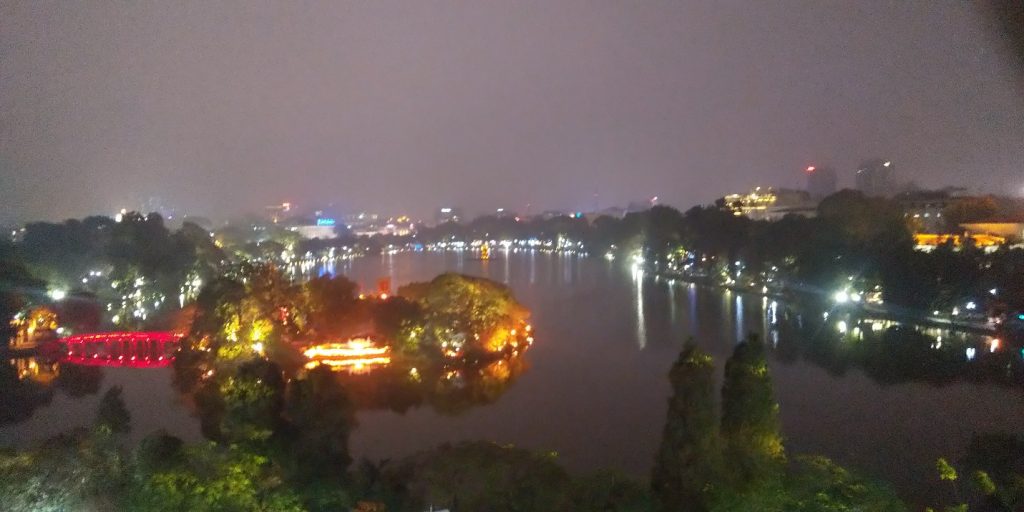 ◆ Hoan Kiem Lake is seen from Vietnamese restaurant Cau Go
Address: 73 Cau Go, Hang Trong, Hoan Kiem, Ha Noi
Hanoi Old Quarter is an area where many tourists stay.
This is a place which has full of clothes, food, general stores and restaurants, suitable for shopping and eating.
On weekend, night market open in south from Hoan Kiem Lake and are crowded with Vietnamese and foreign tourists.
Various events are held around Hoan Kiem Lake and it is a place with an atmosphere like a tourist center.
A 10-minute walk south of Hoan Kiem Lake, the largest market in Hanoi is called Dong Xuan Market.
It's a place full of shops and you can feel the liveliness of Southeast Asia.
If you are shopping in this market, you often get a higher price at the beginning.
So please negotiate and shop for a good deal.
Dong Xuan Market is open early in the morning but these stores will be closed around 3 pm.
Please note that and to be sure to visit early in the day!
◆ Fountain - Symbol of Dong Xuan market
Address: 15 Cau Đong, Đong Xuan, Hoan Kiem, Ha Noi
2. St. Joseph Cathedral (Hanoi Cathedral)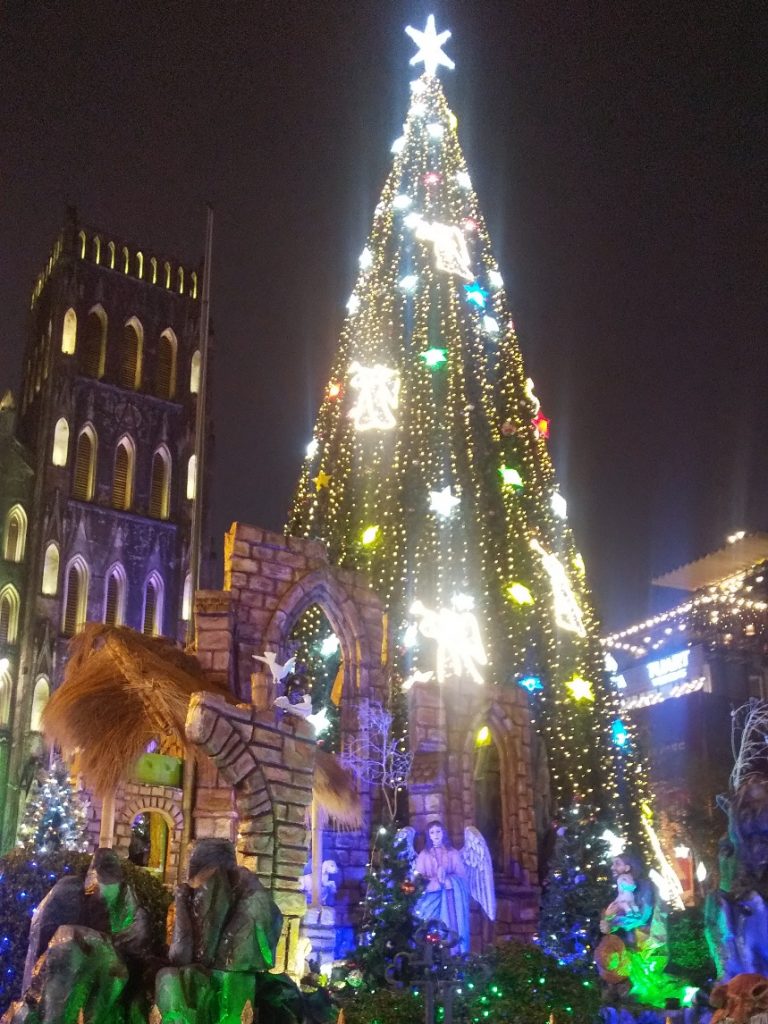 ◆Lighting Tree during the Christmas season
It is a large church which was built in the late 1800s during the French colonial period. It is located within a 5-minute walk from Hoan Kiem Lake and is easily walking and visting.
At Mass on Saturday and Sunday, the gate is open and you can enter inside.
Although Vietnam has many temples, this is a place where you can feel a different atmosphere. When shopping in the old town, this is recommended to visit.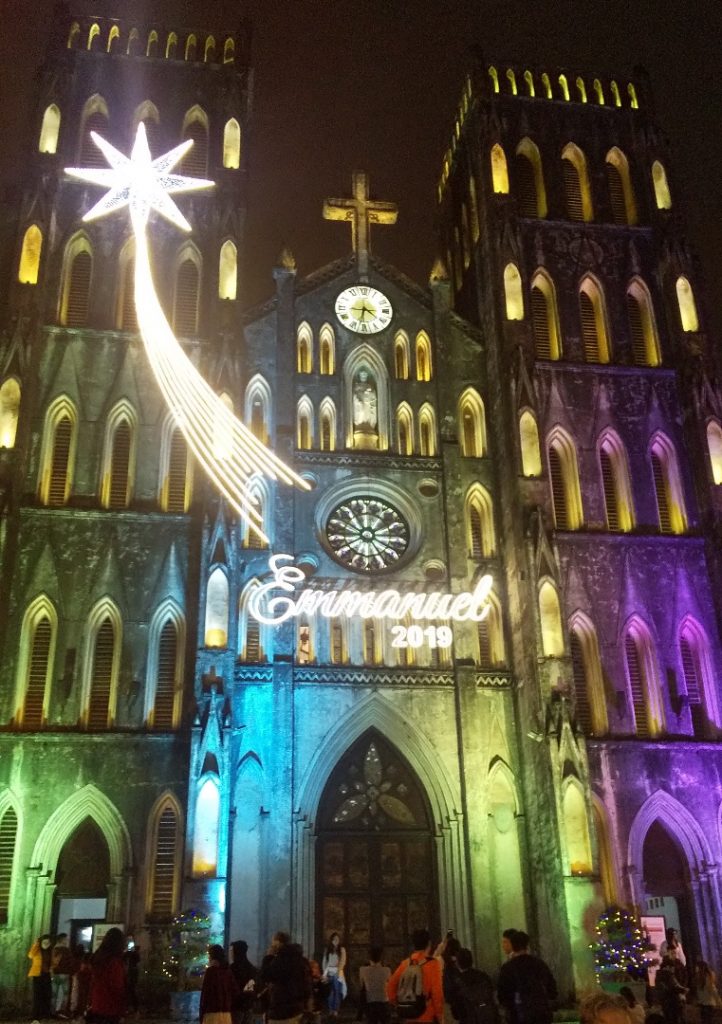 ◆ Large church with a height of 64.5m
Address: 40 Nha Chung, Hang Trong, Hoan Kiem, Ha Noi
3. Ho Chi Minh Mausoleum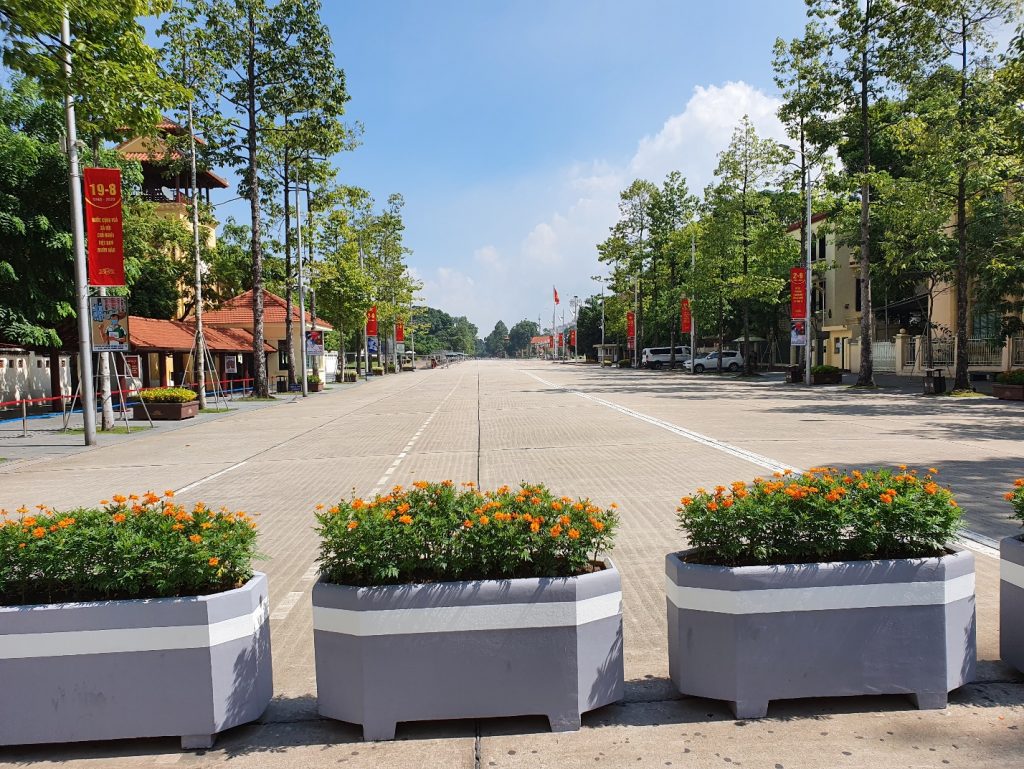 ◆Road to Ho Chi Minh Mausoleum
President Ho Chi Minh - the father of the people of Vietnam, is forever loved and respected, is slept at Ho Chi Minh Mausoleum.
This is the place where many Vietnamese come to worship, even though it has been more than 50 years since the date of death.
There is a formal atmosphere in the building and you must leave your luggage at the front desk as private conversations are strictly prohibited.
Please only take pictures outside the building.
Outside, there is a popular park called Ba Dinh Square which has a calm atmosphere even though it is located in the center of Hanoi.
It is also close to Tay Lake.
You can feel the history of Vietnam at Ho Chi Minh Mausoleum.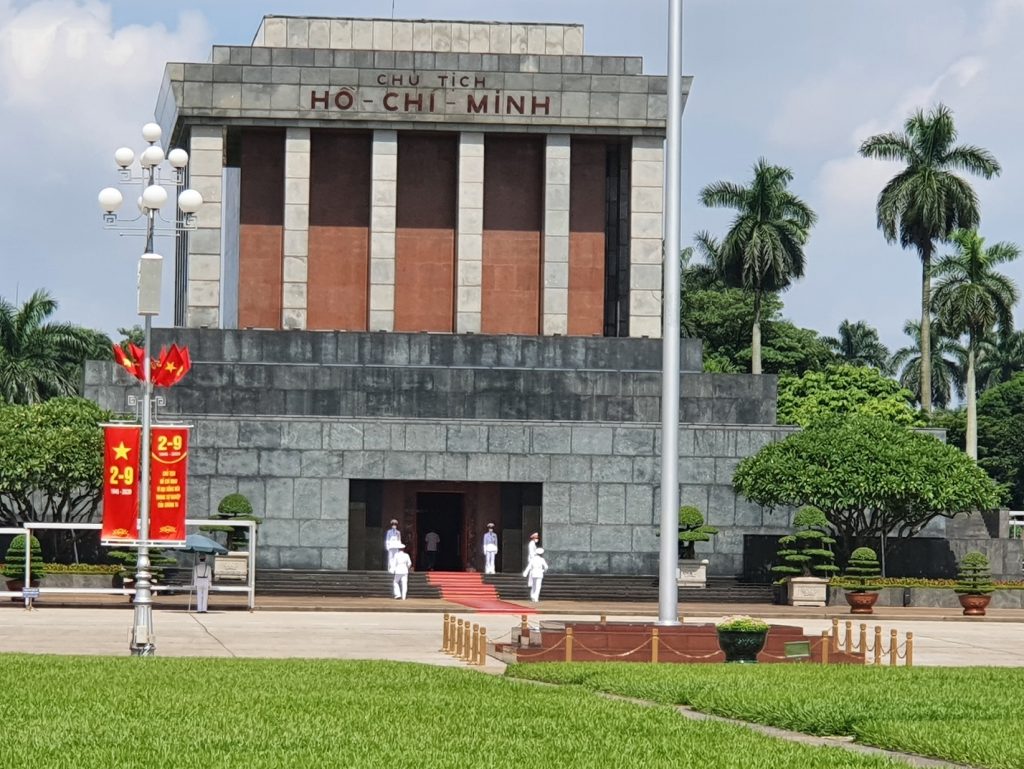 ◆ The building is heavily guarded. That it is an important building for Vietnam.
Address: 2 Hung Vương, Dien Bien, Ba Dinh, Ha Noi
4. Tay Lake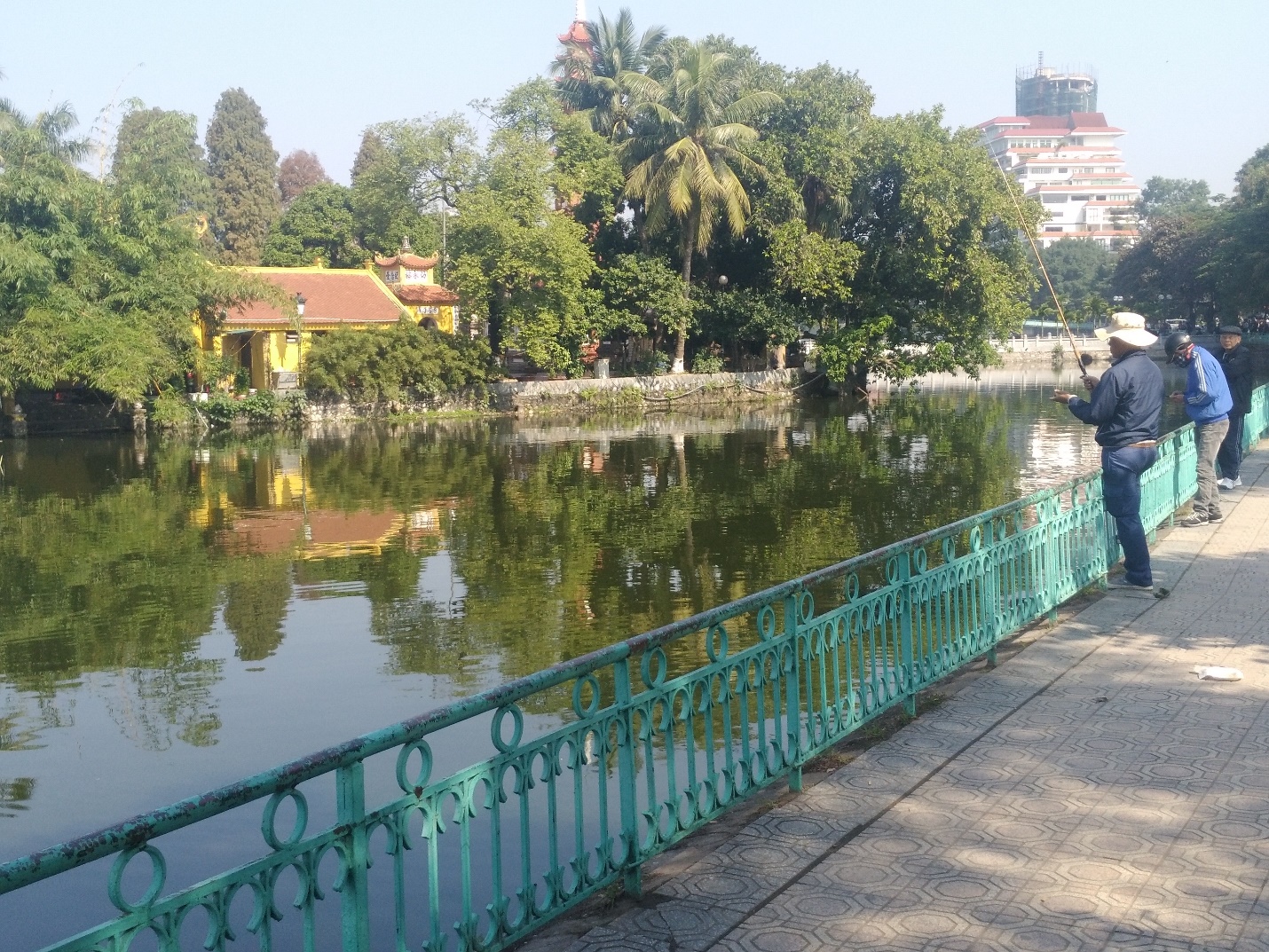 ◆  People are fishing around Tran Quoc Temple on Tay Lake
It is the largest lake in Hanoi.
There are many restaurants and cafes around here.
And on holidays, it is a place where many foreign tourists and Vietnamese come.
It is recommended to spend a relaxing time and drinking Vietnamese coffee while looking out to the lake.
There are also many tourist destinations around Tran Quoc Temple and Temple of Literature around Tay Lake.
If you want to go around as much as you can because it's a great sightseeing trip.
Please visit the surrounding this area.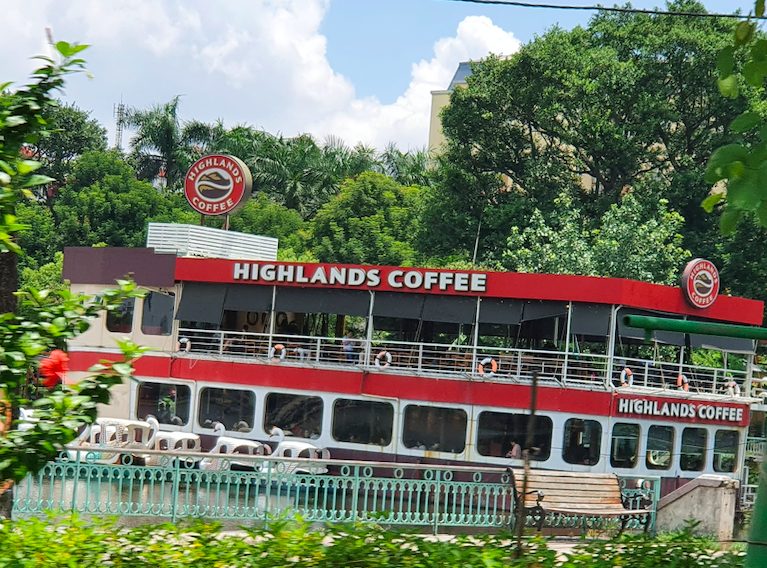 ◆ At Highlands Coffee floating on the water
How about take a coffee while looking at the lake?
Address: Nguyen Thi Thap, Quan Thanh, Ba Đinh, Ha Noi
 5. Red River Rock Flower Garden (Bãi Đá Vườn Hoa Sông Hồng)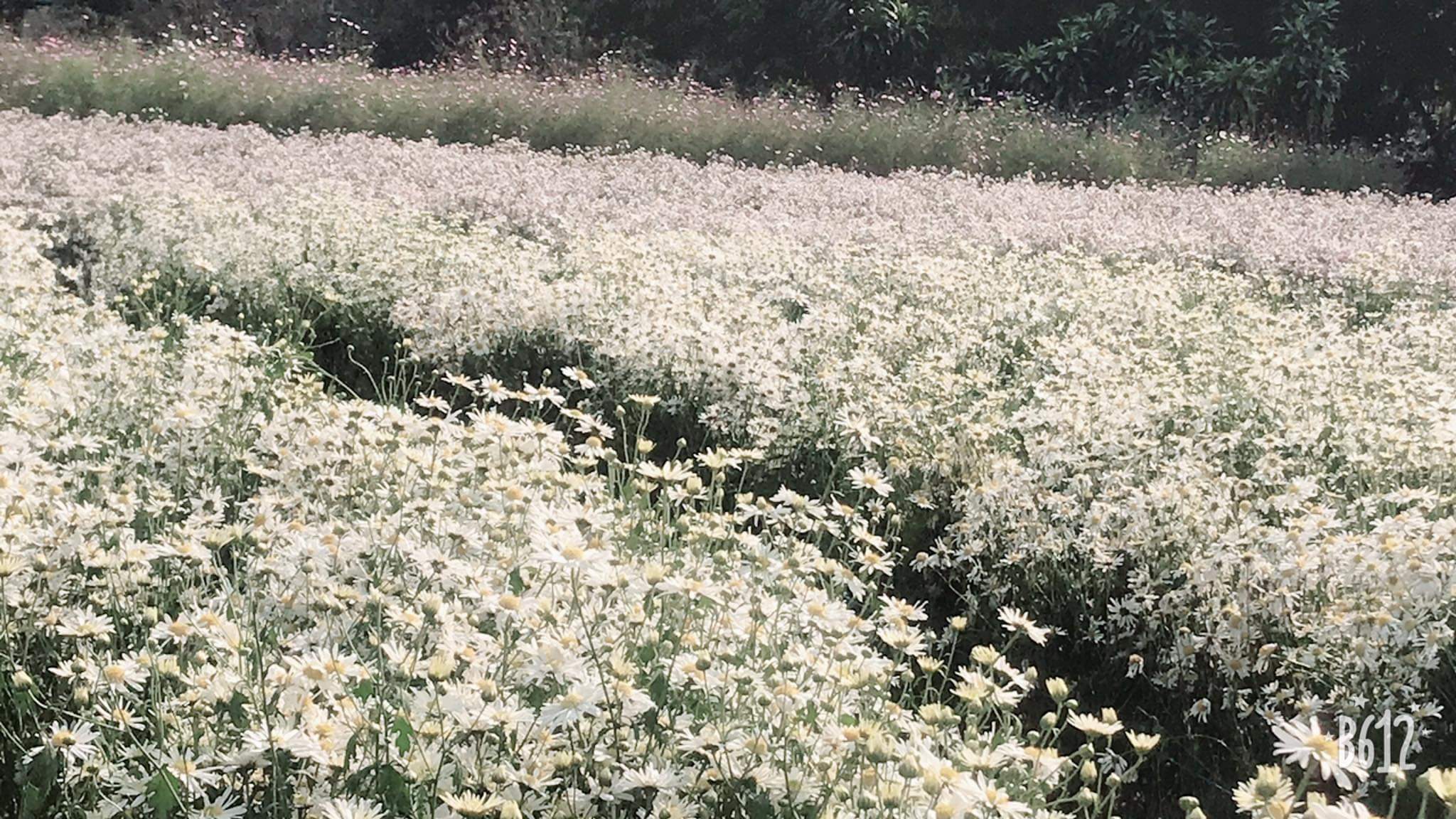 ◆  Plentiful flowers from April to November
This is a place that can be called a little-known tourist attraction in Hanoi, which is not often introduced in other tourist sites.
Red river rock flower garden are always full of flowers in season.
This place is also well known as a photogenic spot.
Inside, you can see Vietnamese women dressed in Ao Dai and be fashionable taking pictures everywhere.
It is about 20 minutes by taxi from the old town.
And it is a perfect place for who want to relax and feel the nature.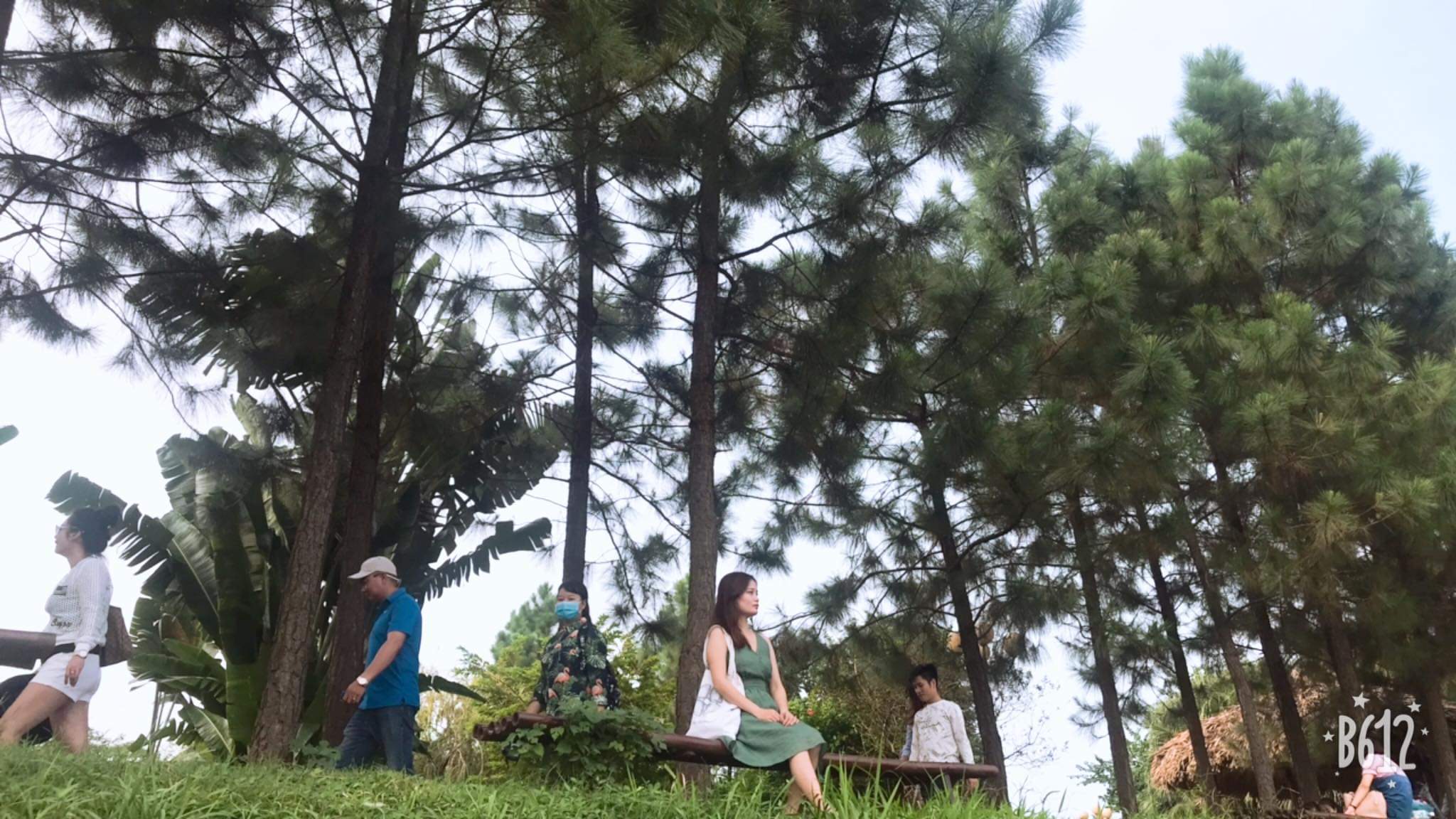 ◆  Different air than center of Ha Noi
Address: Ngõ 264 Âu Cơ, Nhật Tân, Tây Hồ, Hà Nội
As mentioned above, we have recommended top 5 places must visit tourist attractions in Hanoi.
These places are introduced this time, are easily accessible from the city.
Please use it to make a sightseeing plan!