The current situation of wearing masks in Vietnam amid the covid-19 pandemic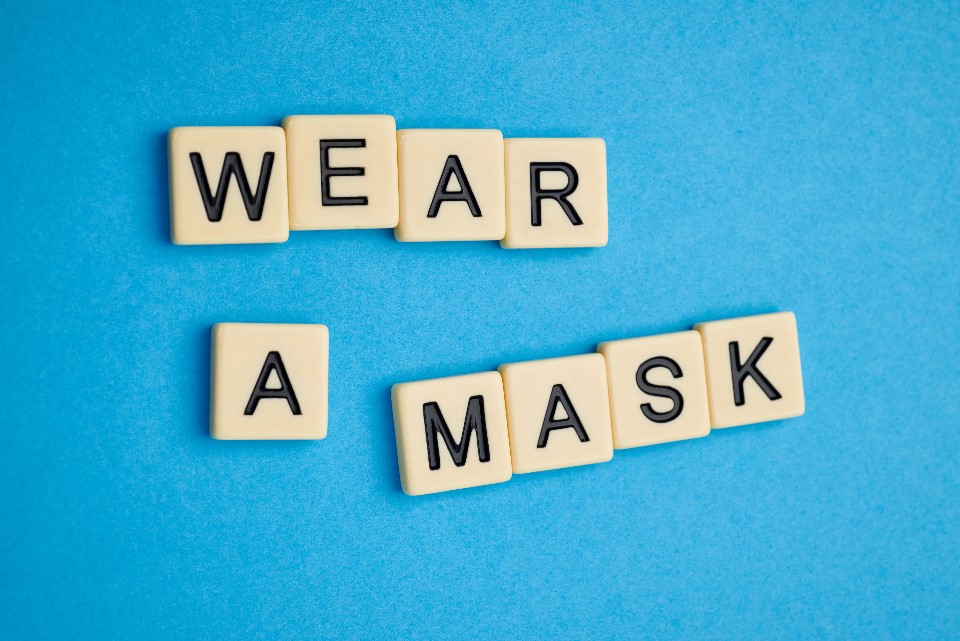 In Vietnam, wearing a mask has become familiar to all people in daily life before the covid-19 pandemic. Although the Western people do not like to wear masks, but in Vietnam and Japan, many people use them every day.
In this article, I would like to introduce information about:
- What types of masks are there in Vietnam
- In Vietnam, people still wear a mask when the covid-19 epidemic is under control
1. What types of masks are there in Vietnam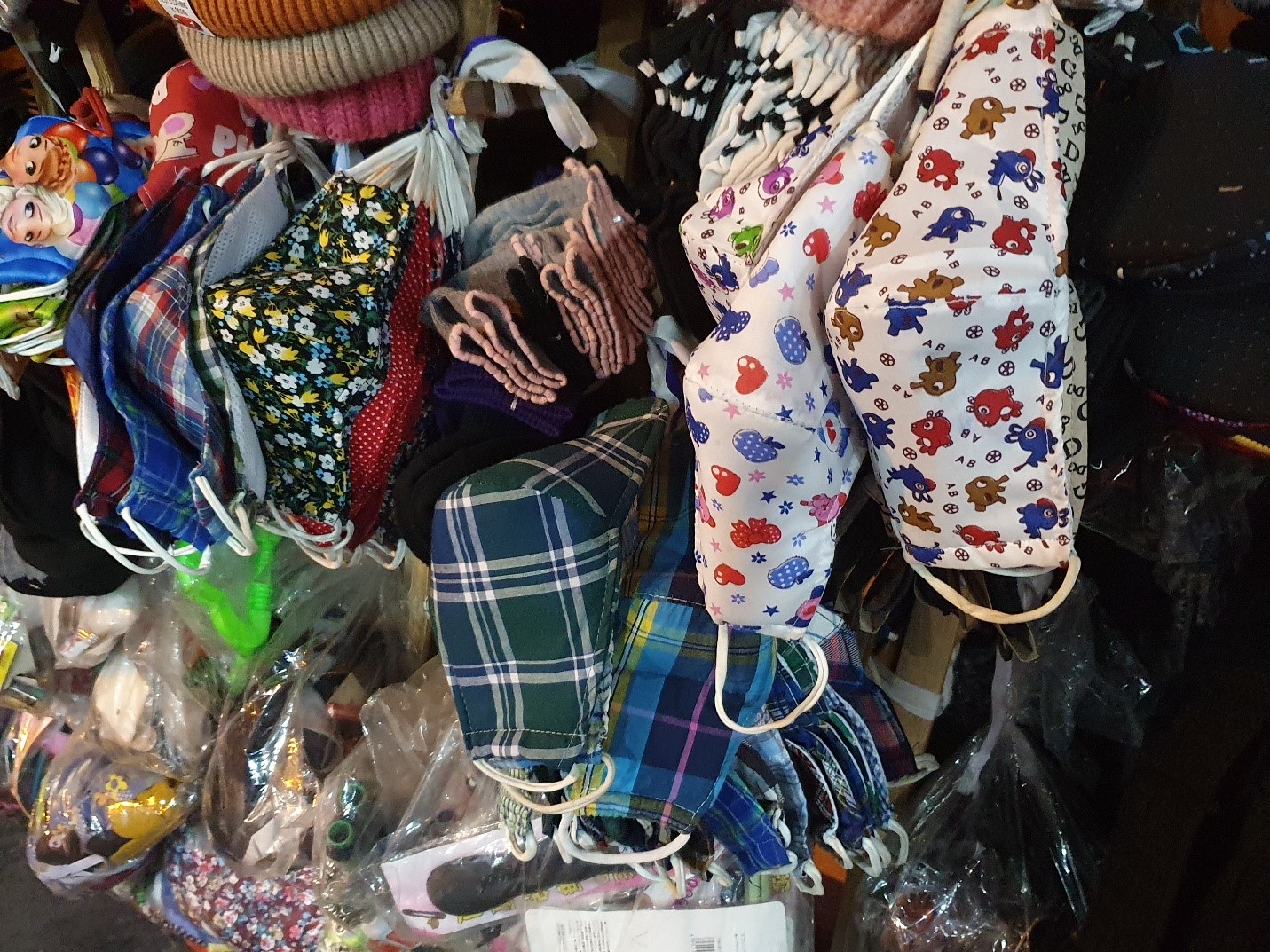 ◆ Masks are sold with other merchandise
In Vietnam, in addition to disposable masks, there are also a variety of products such as floral motif masks, plaid masks, and fabric masks with character drawings.
In Hanoi, you can buy masks at supermarkets, stalls ...
The market price of the mask is usually:
- 5,000 VND (25 Yen) to 50,000 VND (235 Yen) with the fabric mask
- VND 30,000 (¥ 140) to VND 80,000 (¥ 360) with 50 pieces of disposable paper masks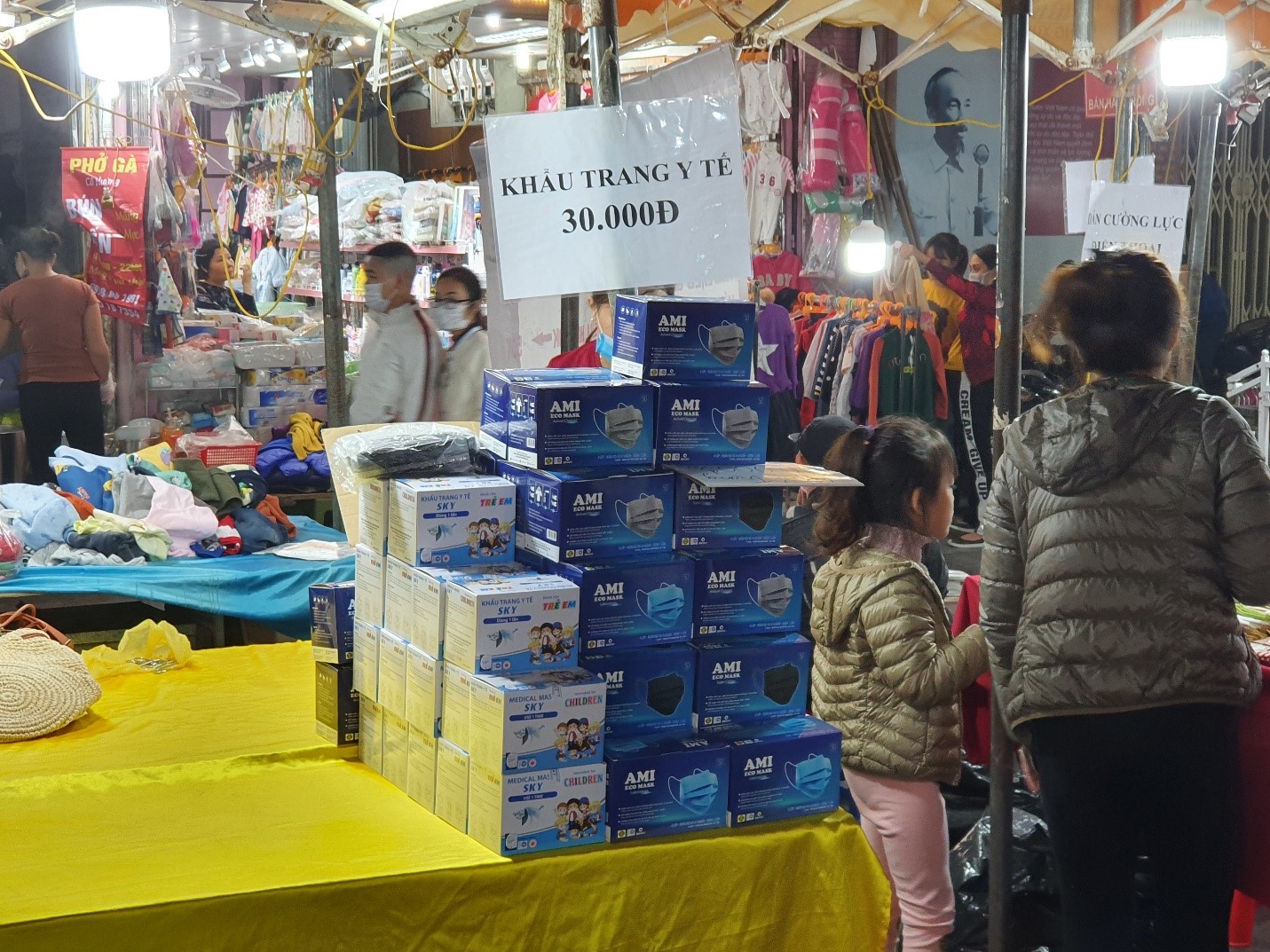 ◆ When the Corona pandemic appeared, the mask price was about 400,000 VND (1,800 yen) for 50 pieces, but now the market is full of masks and it is about 30,000 dong (140 yen) for 50 pieces.
Fabric masks also come in many varieties.
The ones sold in the grocery stores are cheap, the ones sold in drugstores are more expensive.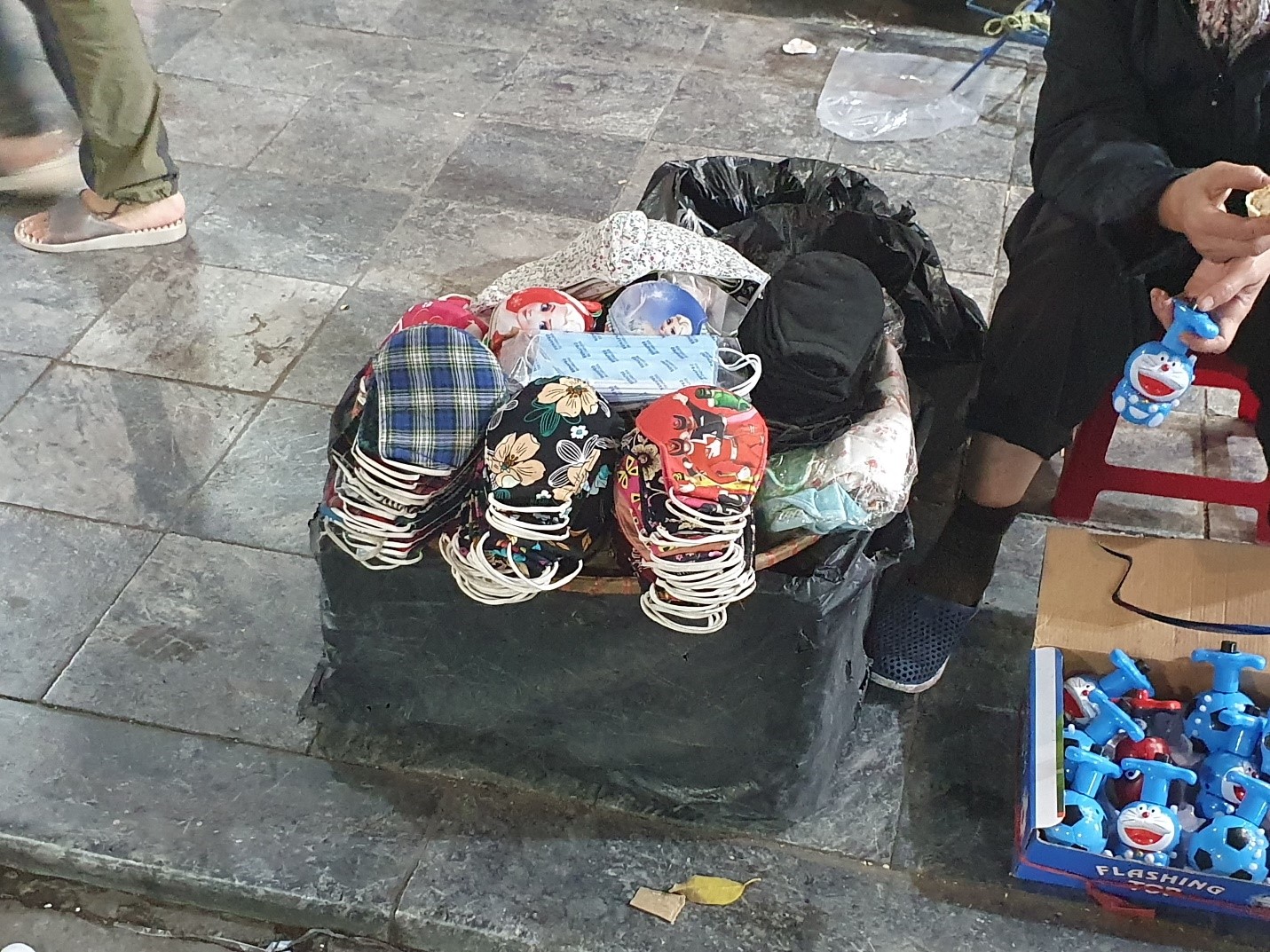 ◆ Masks are sold on the street
You can find a variety of unique masks in Vietnam at affordable prices.
It is also recommended as a souvenir of your trip.
2. In Vietnam, people still wear a mask when the covid-19 pademic is under control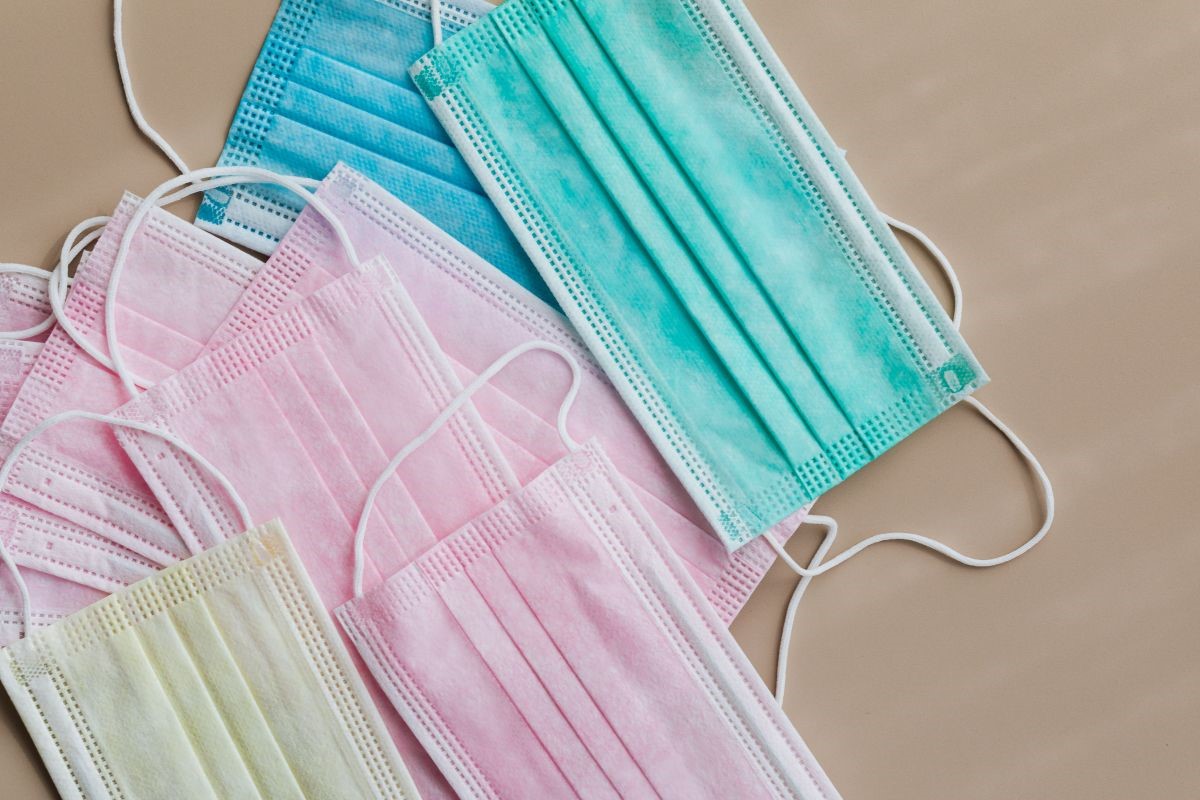 In Hanoi of Vietnam, due to the impact of air pollution and exhaust gas, many people use cloth masks when riding motorcycles and disposable paper masks while walking.
According to statistics, more than 90% of motorbike riders wear masks.
Motorcyclists use it almost every day, so they often wear a lot of masks.
However, not many people wear masks when walking.
Only about 60% of them seem to be wearing a mask?
When there are people with corona infection in the city, the alarm level increases, almost everyone must wear a mask.
However, in Hanoi city, in the past 3 months there has been no case of covid-19, so it can be seen that people are gradually not wearing masks anymore.
Domestic traffic is now back to normal operation.
Therefore, I hope that in the coming time, the city will not be affected by pademic diseases.
- In fact, a number of regulations on wearing masks have been enacted
Currently in Hanoi, although some people do not wear masks when going out on the street, the mandatory regulation of wearing masks in public areas has come into effect from September 28, 2020.
"Not wearing a mask in public places a fine of 1-3 million VND, you can be fined from 1 to 3 million VND (about 46 to 13,800 yen)"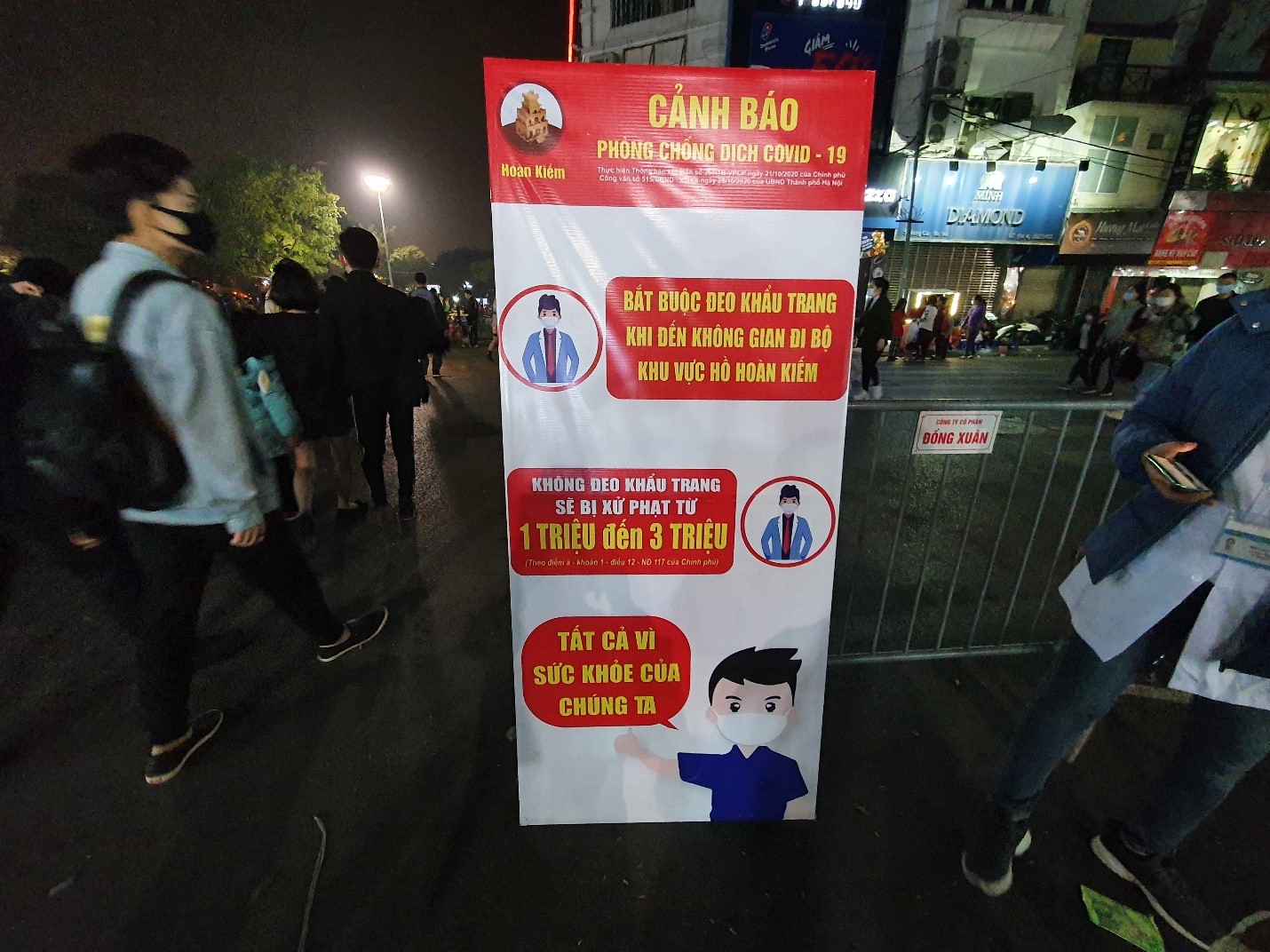 ◆ Warning signs wear a mask when in public
It seems that not really have many people being punished.
However, as a precaution, you should try to wear a mask while walking in the city.
Above, we have introduced about the current situation of wearing masks in Vietnam.
Masks have always been familiar to Vietnamese people, masks with a variety of patterns on sale in the city.
It is also suggested as a souvenir. So remember to watch the mask when you travel in Vietnam