Some recommendations are for Japanese people who cannot return to Japan during Tet in Ha Noi!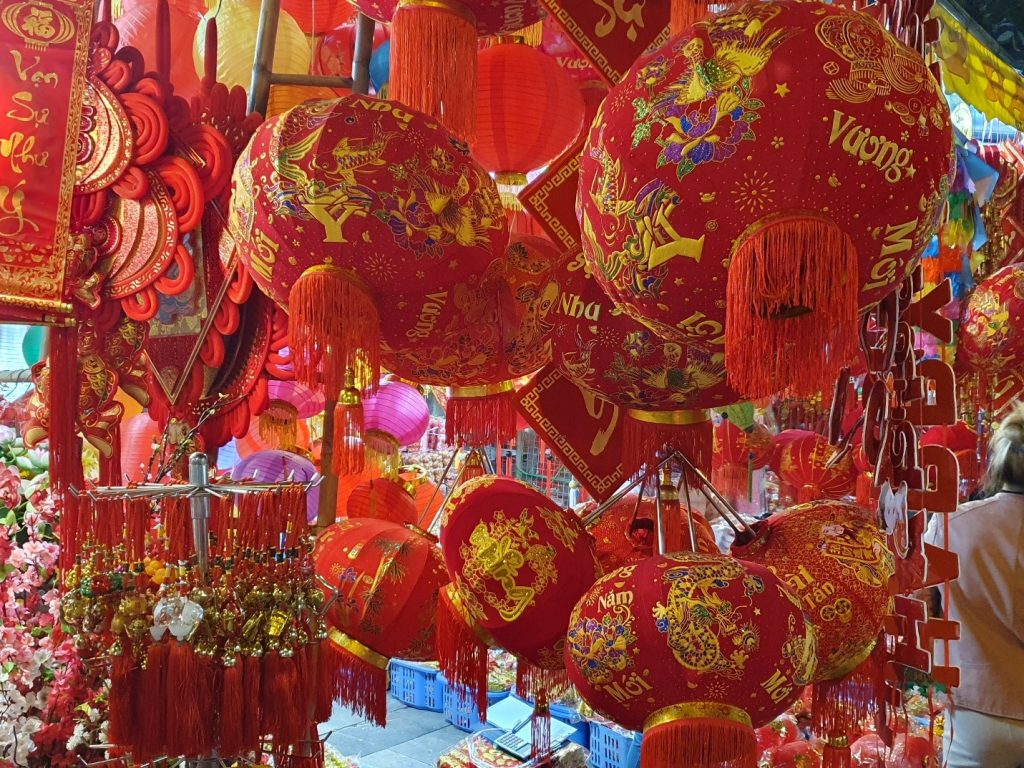 In Vietnamese, Tet means Chinese New Year.
The Lunar New Year is Tet according to the lunar calendar, as in China, Vietnam, Korea and Singapore.
Unlike Japan, in these countries the Lunar New Year is more important than the New Year's Day (New Year's Day).
For Vietnamese people, Tet is the most important time of the year.
This year's New Year festival will take place from 10th February to 16th February.
The Tet days will vary depending on the year.
During this period, almost all shops and services in Vietnam will be closed except for hotels and some transportation.
Even in the regular streets where are crowded with motorbikes, Tet will change it. And it will be quieter.
So it should be noted that services that are normally used do not work during this period.
In this article, I would like to introduce to you two content as belows:
- How Vietnamese people spend their Tet days
- Some recommendations for Japanese in Vietnam during Tet
1. How Vietnamese people spend their Tet days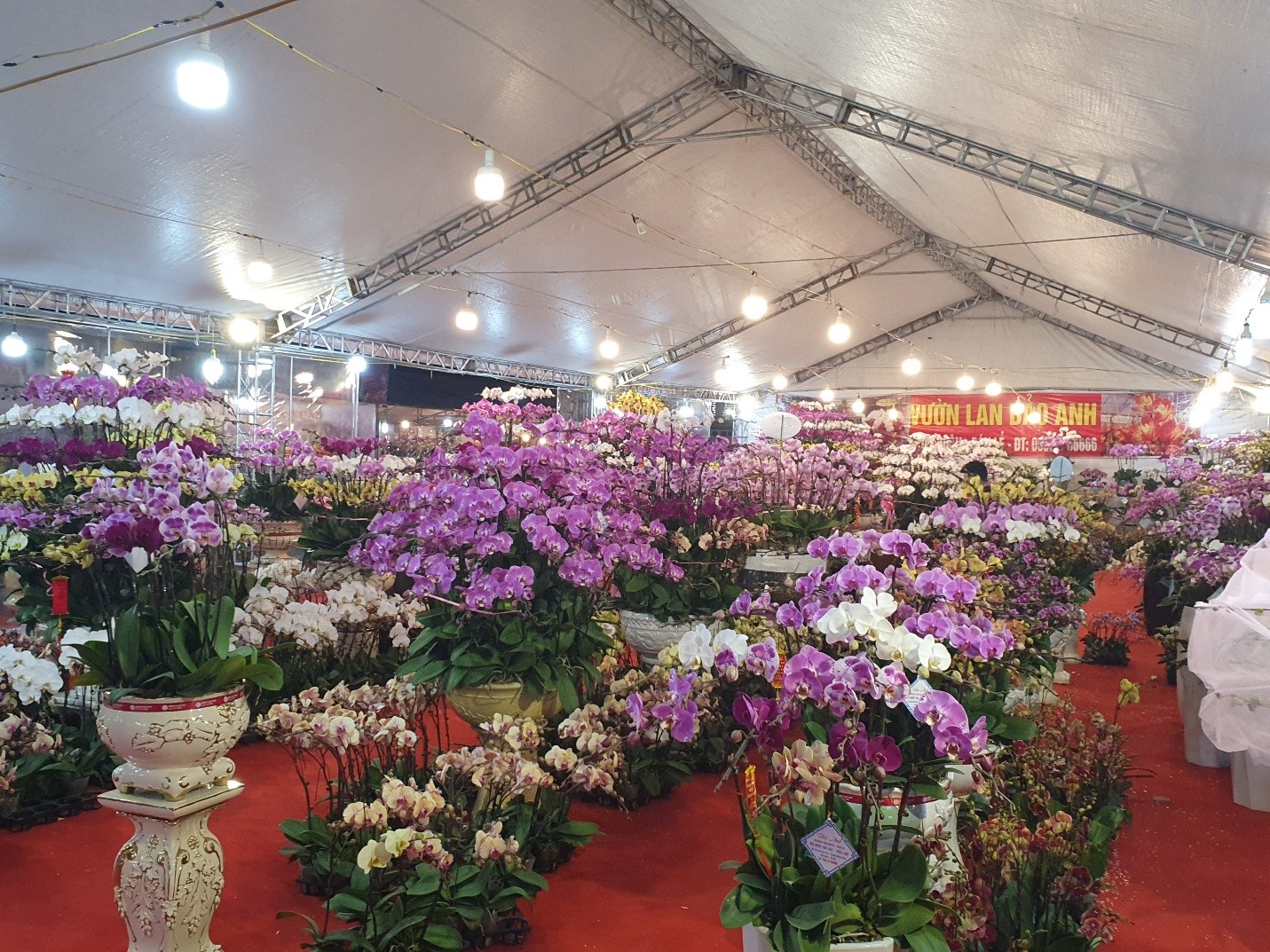 ◆ Tet flower shop
During Tet, most Vietnamese return to their hometowns where they were born and raised.
Japan usually welcomes the New Year with decorating bamboo trees and ropes.
But in Vietnam, the house is decorated with flowers and very beautiful lanterns.
Now (end of January) near Tet, flower shops have begun opening all over the city.
If you look at the shops, you will see a variety of flowers.
Some of these flowers have prices up to 70 million VND (320,000 yen).
Some other flowers are more expensive than this.
And honestly, it look like exorbitant price.
It is an important period for Vietnamese people only once a year, so there are probably many people who buy it even if it is expensive.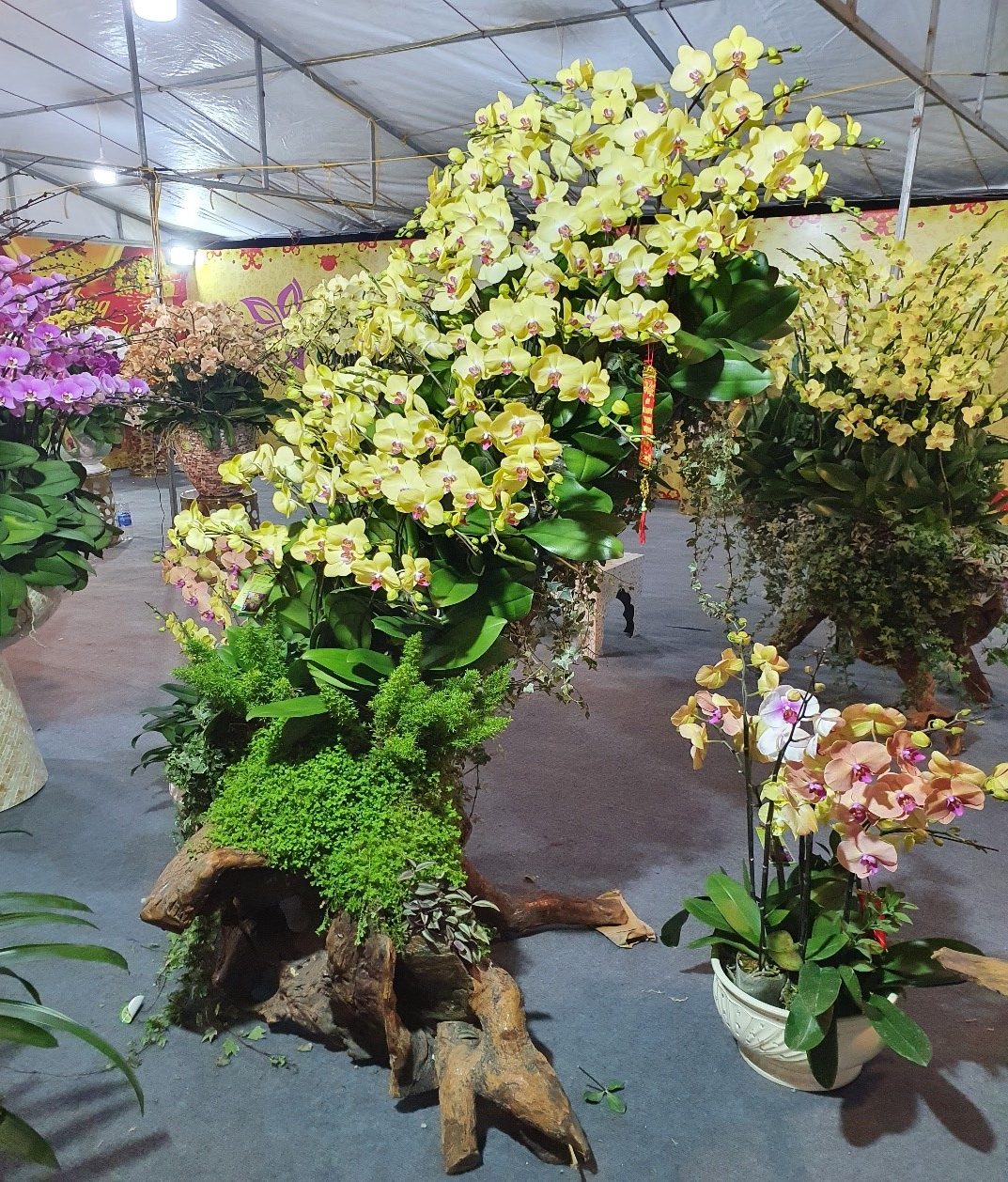 ◆ Orchids cost 70 million dong (320,000 yen)
After returning home to their parents in the countryside, Vietnamese people often eat Tet dishes with their families and relatives.
And spend time chatting over teapots and candies.
This point is the same as how Japanese spend time during Tet
The most important period of Tet is during the three days before the first day of the Lunar New Year (10th – 12th February this year).
After that, shops and transportation will start to open little by little.
In the past, it was normal to go home for the entire Tet period, but nowadays many people go on a trip in the second half of Tet.
2. Some recommendations for Japanese in Vietnam during Tet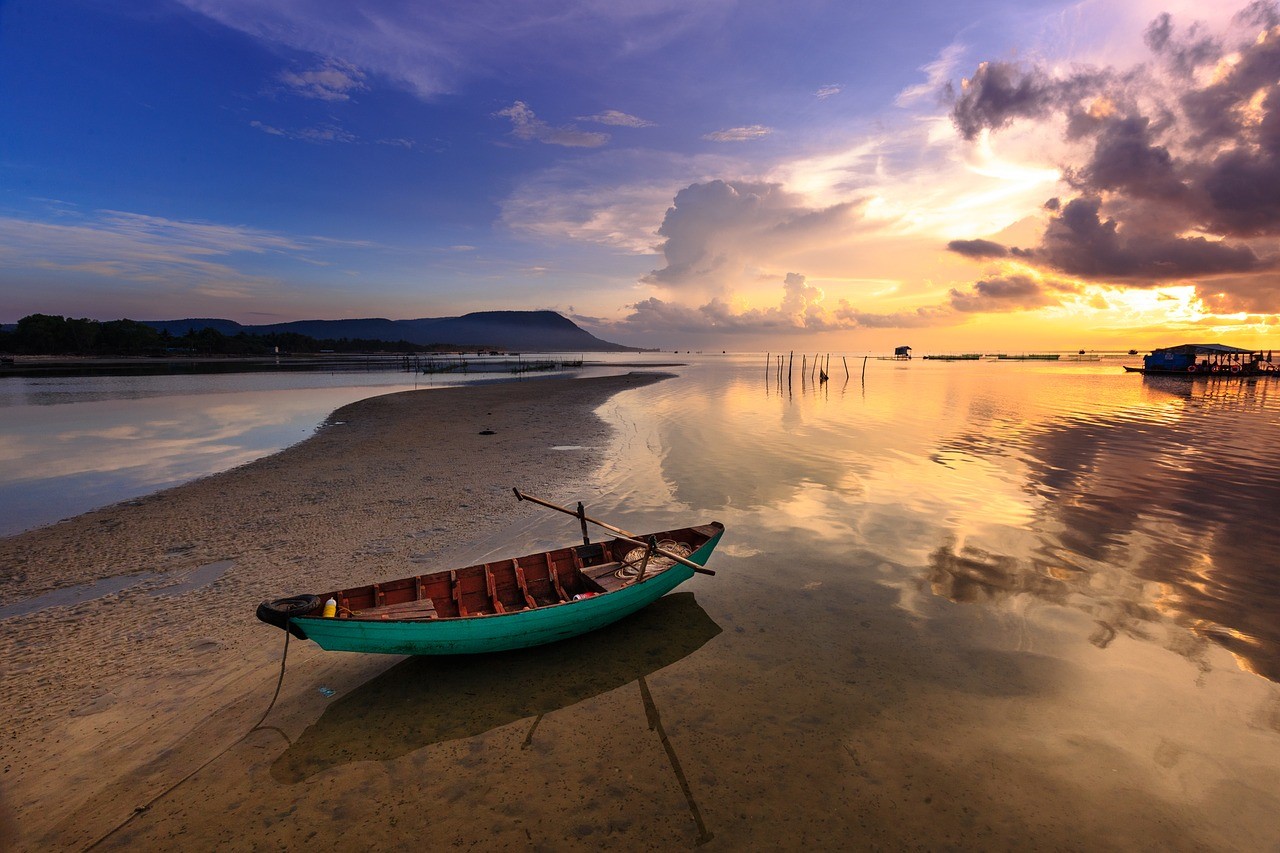 Basically, how to spend time in the Tet period:
・ Spend time at home
・ Traveling somewhere
・ Through a friend's or lover's house
If you spend time at home, please prepare your food and drinks first.
Many shops that may re-open after Tet will increase.
However, but the timing of reopening will vary.
So you need to be prepared for the worst case that the store will not open during the Tet period!
Even if you are traveling somewhere, make sure you know how to get to the airport and how you can get to your destination.
The number of taxis and buses will be greatly reduced, which can lead to the worst case of missing a flight due to lack of legs or being unable to move on a trip.
So preparing in advance is a must!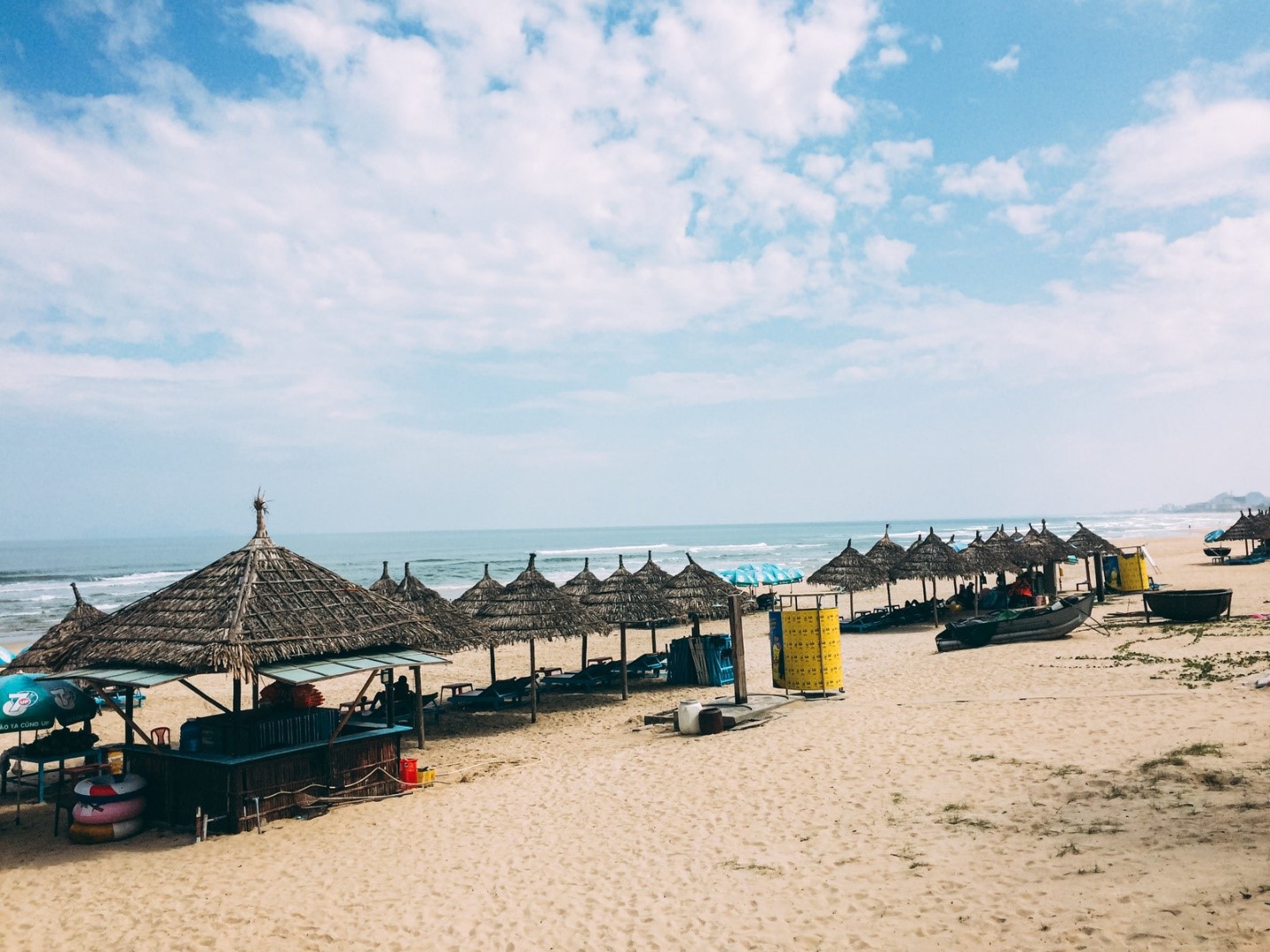 Even when traveling, it's a good idea to have a plan in place.
In the event that you cannot move or the shops are not open, you can still spend some time relaxing at the hotel.
We recommend that you choose a hotel with sea views or a place that can feel the outdoor space.
So in case you can't go anywhere, you can still enjoy yourself comfortably at the hotel.
If you are invited to a friend's or relative's house, please enjoy the meal with your family and feel the Vietnamese New Year atmosphere!
In the above article, I have introduced some information during Tet in the city and some recommendations for Japanese people in Vietnam who can not to return to Japan during Tet due to the corona epidemic.
This is one of the long holidays in Vietnam, so I hope you will have a meaningful time during Tet.
Sakura Hotel is open only for the 3rd store in Kimma during the Tet period.
We apologize for any inconvenience, and thank you for your understanding!