Recommended locations for travel, stay and business convenience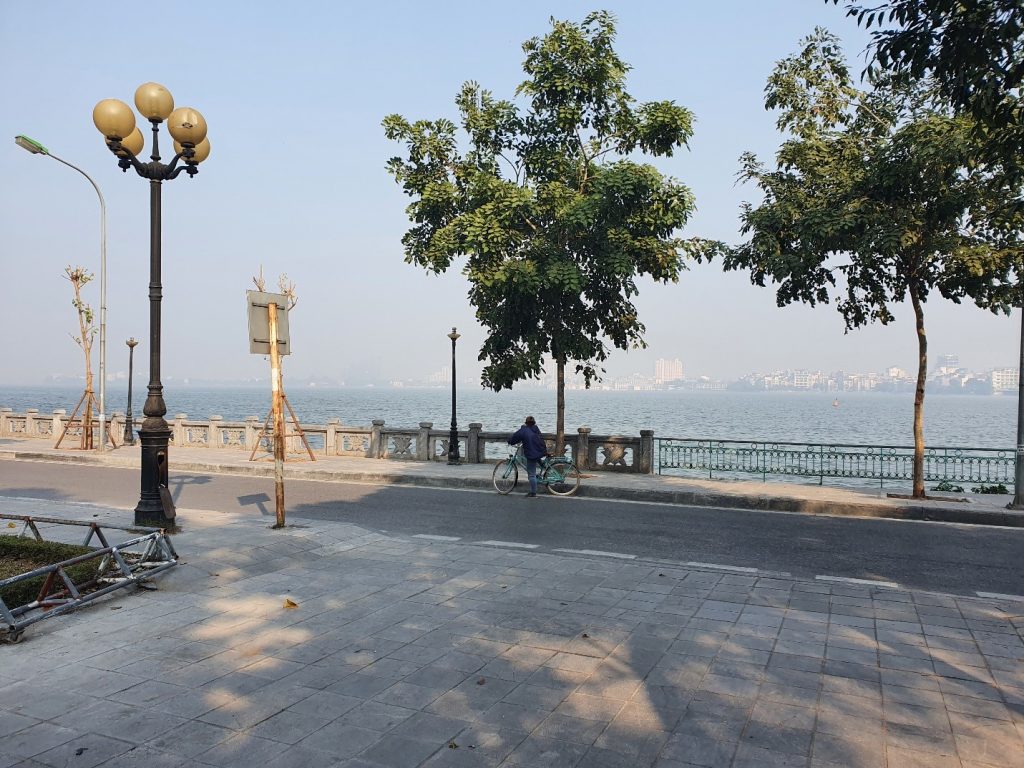 When you come to Hanoi for travel purposes, I think many people will stay in Hoan Kiem district.
Because this area has many attractions, such as the old town which is the place for walking people on weekends, is also an ideal place for you to stay to visit.
However, if you come to Hanoi for business purposes, maybe Hoan Kiem area is not always suitable.
This time I will recommend 4 places for a business as below:
1. Kim Mã
2. Tay Lake
3. Hoàn Kiếm
4. Cầu Giấy
1. Kim Mã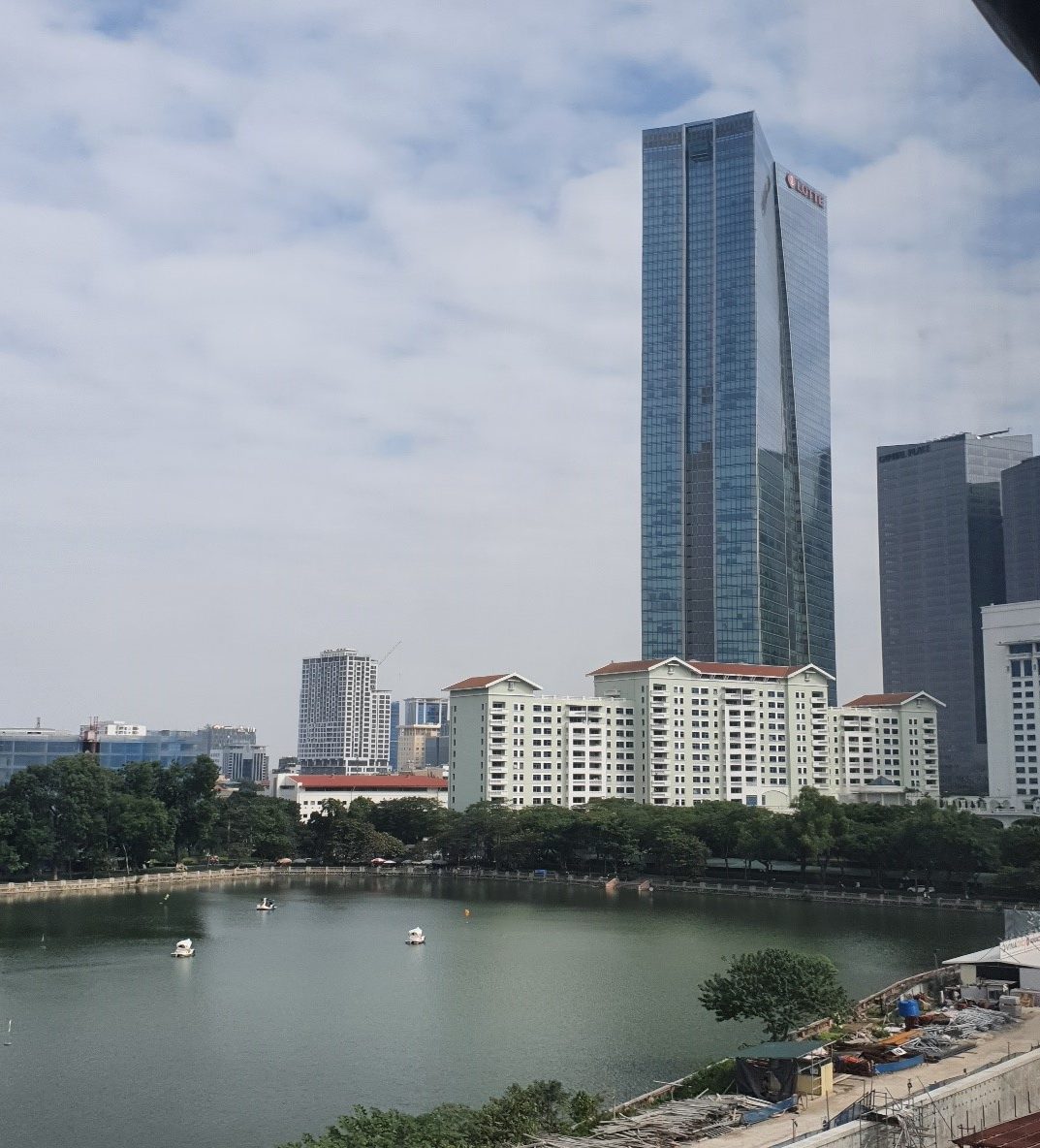 ◆ Lotte Center Building is near Thu Le Park at Kim Ma and Linh Lang street
Kim Ma is located in the west of Hanoi. There are many shops from restaurants to shopping and entertainment such as Japanese restaurants, Lotte Center, central area in Linh Lang.
And there are very convenient for your stay.
This is also located along the main road, so it is convenient to go to many tourist spots and industrial parks. Many Japanese who are living in Hanoi, are also in this area.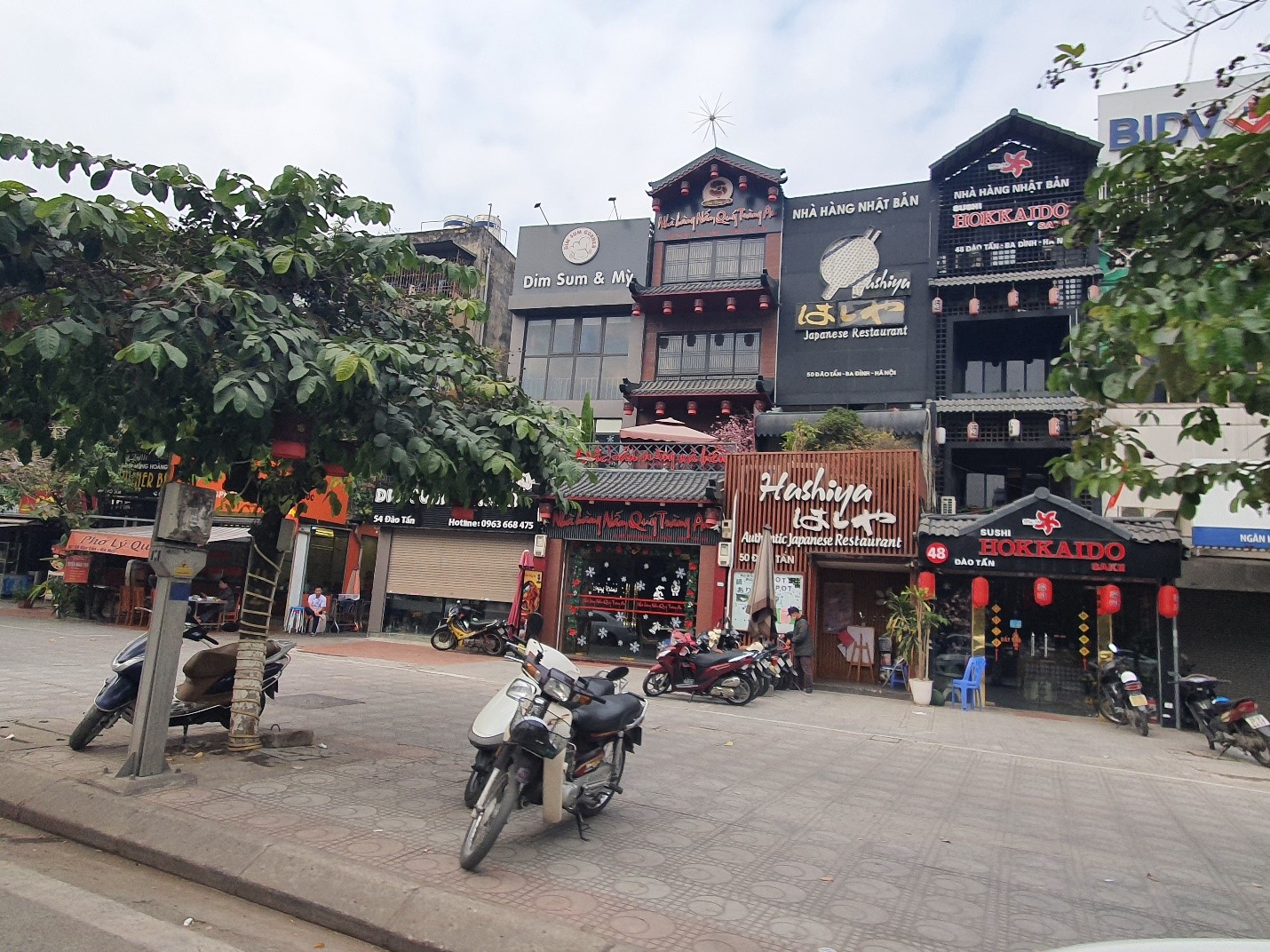 ◆ Japanese Restaurant in Linh Lang
While walk in Kim Ma area, Japanese can be heard everywhere so sometimes I forget I'm in Vietnam =))
2. Tây Lake
West Lake is the largest lake in Hanoi. In this area, there are cafes overlooking the lake.
And there are also Italian and French restaurants as well as organic supermarkets.
Diffrent the vibrant Kim Ma area, the West Lake area is close to nature and has a quiet atmosphere.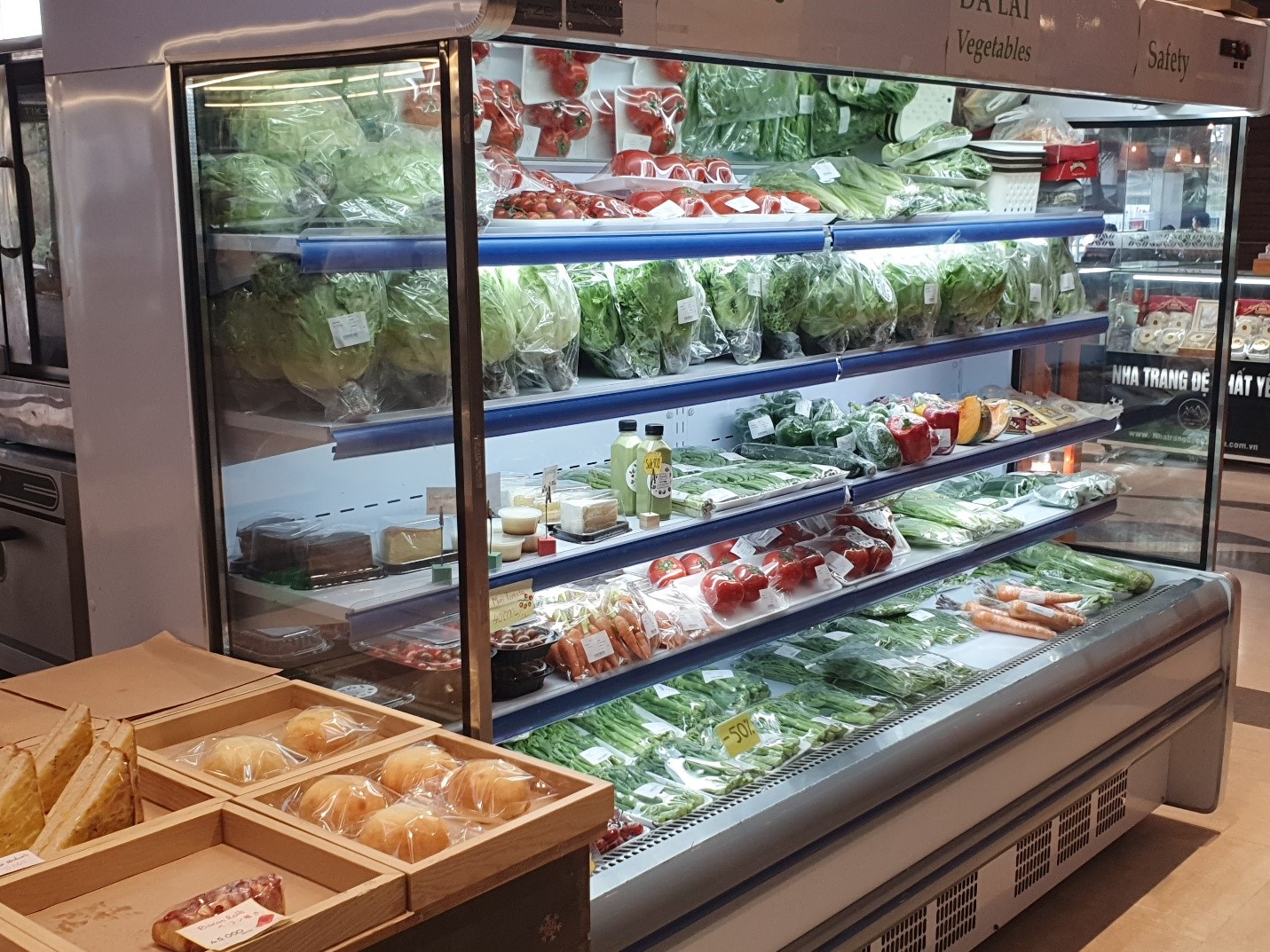 ◆ Organic vegetable area on 1st floor of Syrena shopping mall
Address: 3rd Floor, Syrena Building, 51 Xuan Dieu, Quang An, Tay Ho, Hanoi
At the beginning, this area was more popular with Westerners.
But it seems that the number of Japanese visitors has increased recently.
Prices here are usually a bit higher than in other regions.
But this area is recommended for those who want to stay in a peaceful atmosphere and have less noisy of the city.
3. Hoàn Kiếm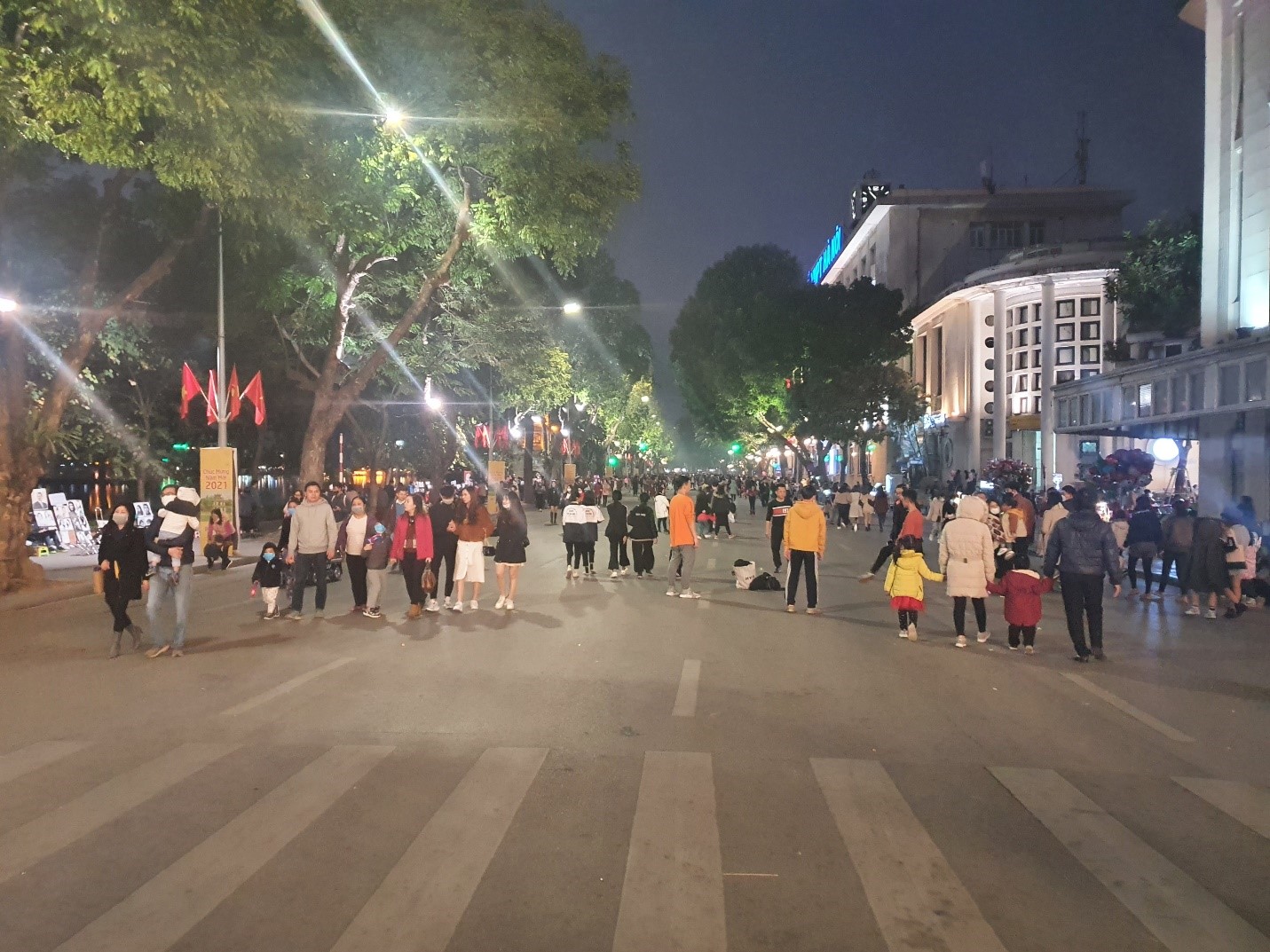 ◆Hanoi's weekend walking space for pedestrians
This is a popular tourist accommodation that has been shown at the beginning of the article.
The pedestrian zone and night market are held around Hoan Kiem Lake on weekends.
In addition, there are many places to visit such as Dong Xuan Market which is the largest market in Hanoi, the Opera House, St. Joseph's Church.
It can be said that this is a very suitable area for travel purposes.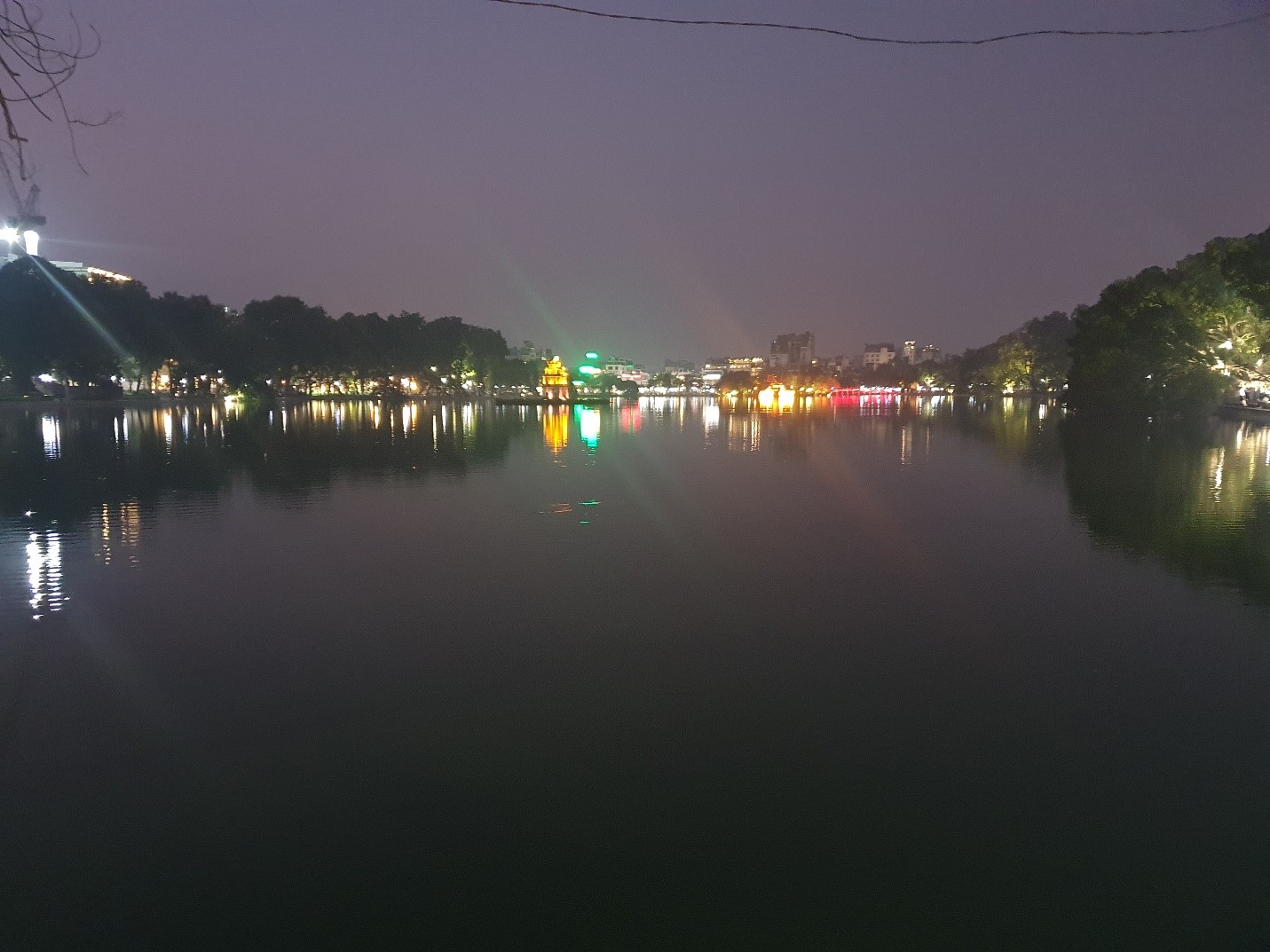 However, this location may not be suitable for business.
There are also Japanese companies in Hai Ba Trung area near Hoan Kiem area. But most companies are concentrated in another areas, especially Cau Giay and Kim Ma areas.
If you are on a business tour, you may have difficulty moving. So please note this when book hotel.
4. Cầu Giấy
◆ Indochina Plaza Building - the symbol of Cau Giay area
Cau Giay is located in the west of Hanoi, near Kim Ma. And it is a good place for business or stay.
The Indochina Plaza here is the most famous building in Cau Giay district.
Many Japan companies hire offices in here.
In addition, on Cau Giay Street leading from Indochina building to Kim Ma, there are many restaurants and clothing shops.
On the holidays many people come to eat and shopping here.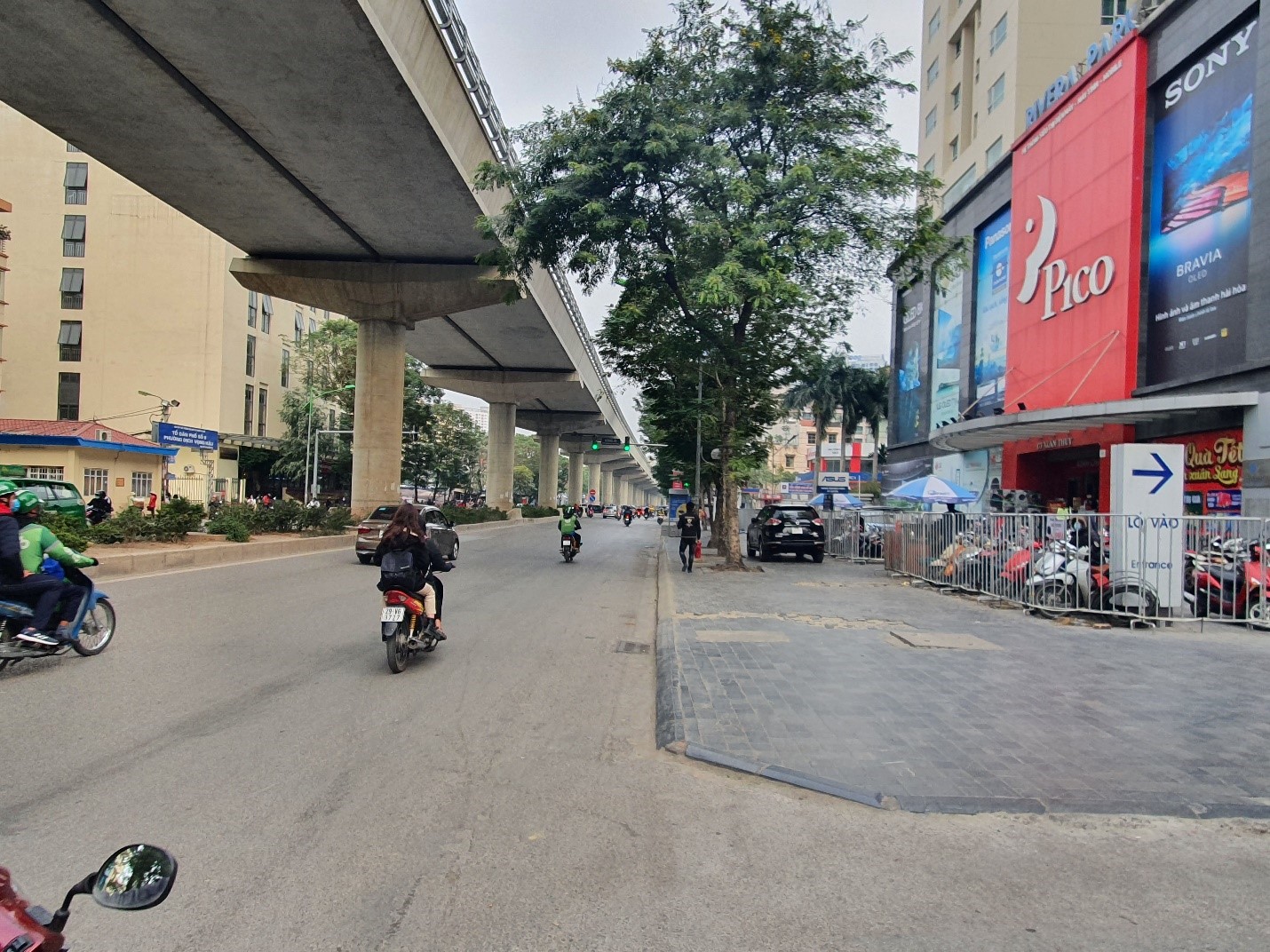 ◆ Cau Giay Street direction to Kim Ma Street
There are many Japanese restaurants and local stores here.
Walking along Cau Giay Street is also very interesting.
The above article has introduced four areas for travel, business and stay in Hanoi.
Sakura Hotel system have branch 1 and 3 in Linh Lang area and Kim Ma area. And second branch is in Cau Giay area.
So all the locations are easily accessible.
When making a hotel reservation, please use the booking form on this website!