Sakura Hotel's proud public bath
The average annual humidity in Hanoi is said to be 80%.
Especially at this time of year, the temperature is high, but the humidity is high, the more hot and humid it becomes...
Because it is Hanoi of such a climate, I often use the public bath of Sakura Hotel mainly by expatriates when I want to refresh!
In Vietnam, there are few houses with bathtubs, which is one of the reasons why customers can use it!
This time I will introduce sakura hotel pride public bath!
1. Japanese style bathtub
First of all, I will introduce the bathtub.
We invited craftsmen from Japan to supervise them.
Vietnam has a lot of water troubles, but we try to minimize water troubles from Japan as much as possible, such as circulatory systems.
I often say, 'Why don't you open the open-air bath when it's on the roof?'I hear from customers
Hanoi has a lot of dust and sand in the air, and it is easy to rain in such a middle, so if you make it into an open-air bath,
The hot water gets dirty quickly and the filth floats, and cleaning is also hard.
So there are several open-air baths in Hanoi, but Sakura Hotel is Hanoi's only semi-open-air bath without a window on the side.
There is also a women-only public bath at the 3rd store (Kimma).
2. Sauna that can satisfy the temperature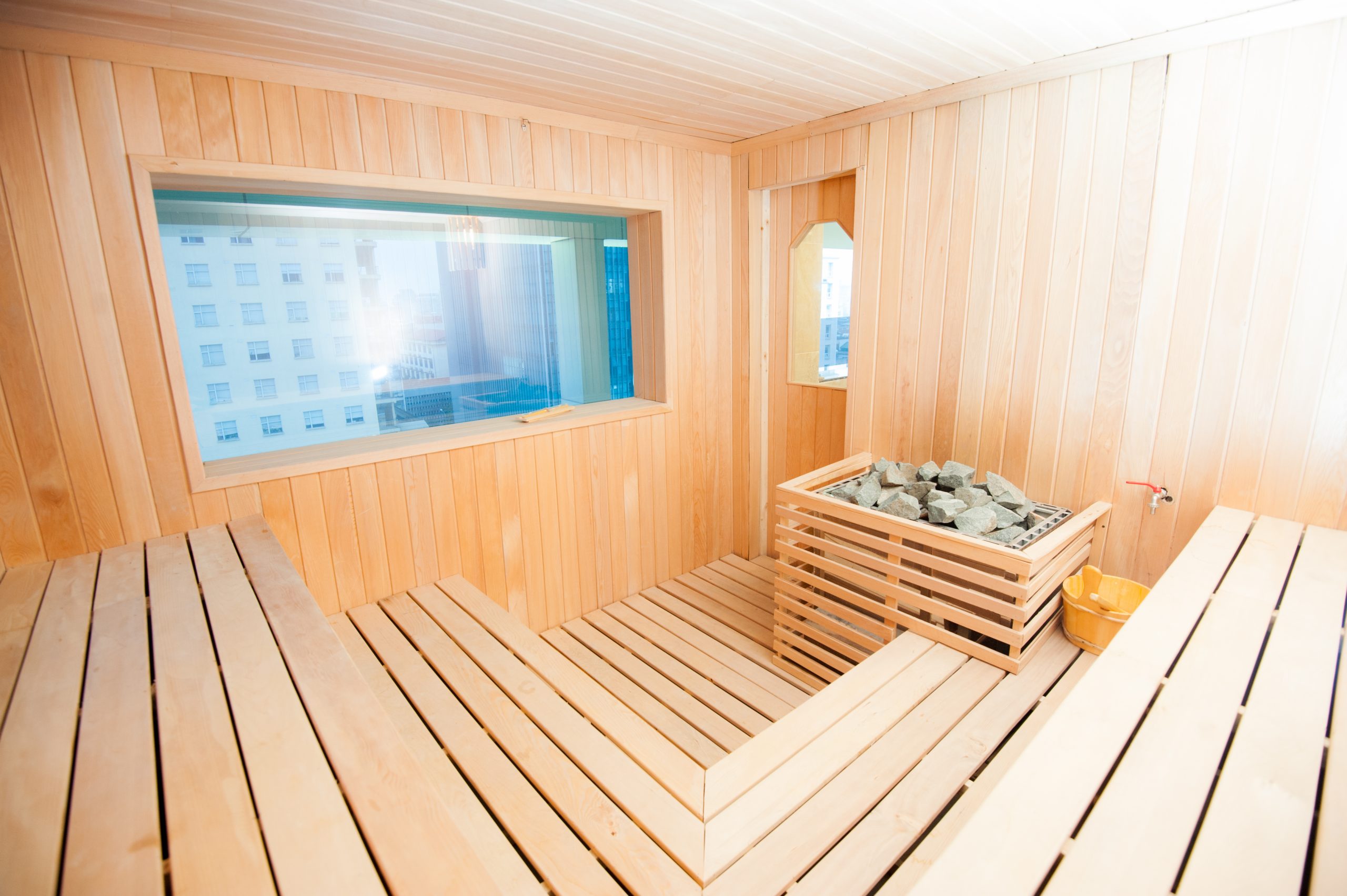 There are several saunas in Hanoi, but the temperature is roughly 60 to 80 degrees.
If you often go into the sauna in Japan, you may feel a little unsatisfactory.
Sakura Hotel's sauna is set to 105 degrees and is always around 100 degrees.
In addition, you can enjoy the sauna while watching 30Ch japanese programs (terrestrial, BS, CS) by installing TV in the sauna!
You can also watch programs from the past week, so you can watch programs that you missed♪
Of course, there were no thermometers or sauna facilities that could withstand 100 degrees in Vietnam, so it was made from Japan.
3. Water baths in Hanoi

The bath and sauna are in Hanoi, but I have hardly ever seen a cold bath.
The water temperature is set to 20 degrees, so we often see guests who alternate between sauna and cold bath♪
Speaking of Japanese, sauna and cold bath is essential in the set!
This is also made under the supervision of a Japanese craftsman as well as a bathtub.
4. Relaxing room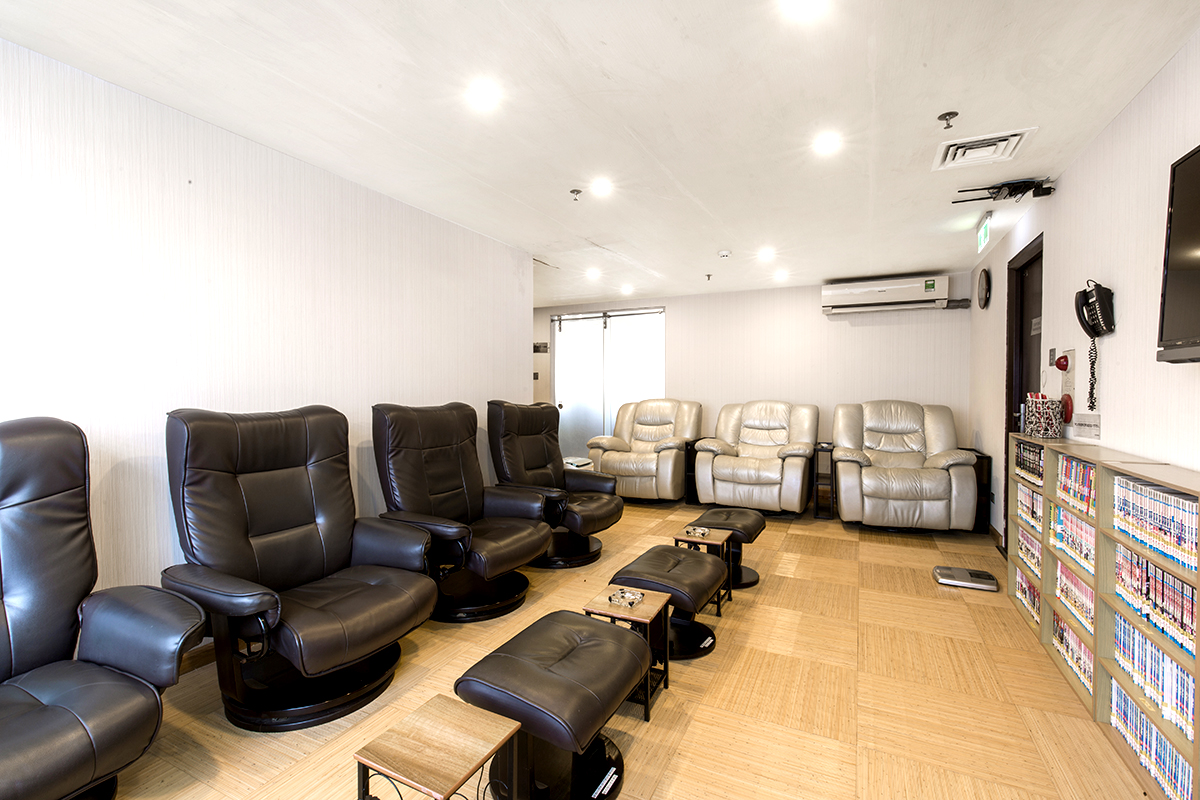 *The relax room is only the first and third stores.
After taking a bath, there is a relaxing room where you can relax.
We have more than 800 popular manga on TV and more than 800 books that allow you to watch Japanese programs (terrestrial, BS, CS).
We also sell beverages such as bi-le, so you can relax and relax.
Because it is right next to the dressing room, it is of course possible to take a rest and enjoy the bath again♪
Why don't you try it once on holiday?
Shampoos and towels are also available, so you can come empty-handed.
SAKURA HOTEL I. In front of the Japanese Embassy: Location 10th floor, only public bath use 140,000VND
SAKURA HOTEL II Kozai: Location 8F Only public bath use 100,000VND
SAKURA HOTEL III Kimmer store: Location 10th floor only use of public bath 100,000VND
Hours 6:00-11:00 / 15:00-23:00
※ The public bath and sauna of the Japanese embassy front store and Kozai store are "men only".Thank you for your understanding.
※ Only Kimmer store, there is also for women.