Introducing places near Hanoi where you can go sightseeing in 1-2 days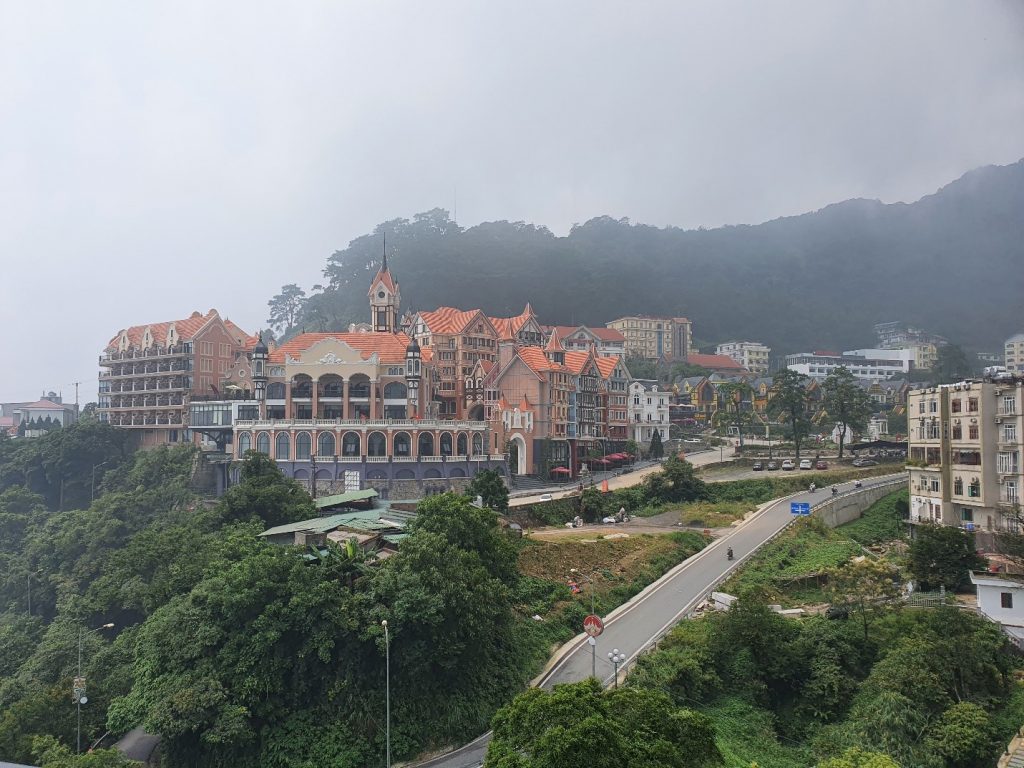 Hanoi is a city with many attractions to visit, but in case you have been staying for a long time or have already visited Hanoi many times, you may want to visit other places as well.
In a previous article we introduced you to Trang An, but besides Trang An, there are other places where you can take a 1-2 days small tour.
This article I will introduce 3 locations that are:
- Tam Đảo
- Hạ Long
- Sapa
1. Tam Đảo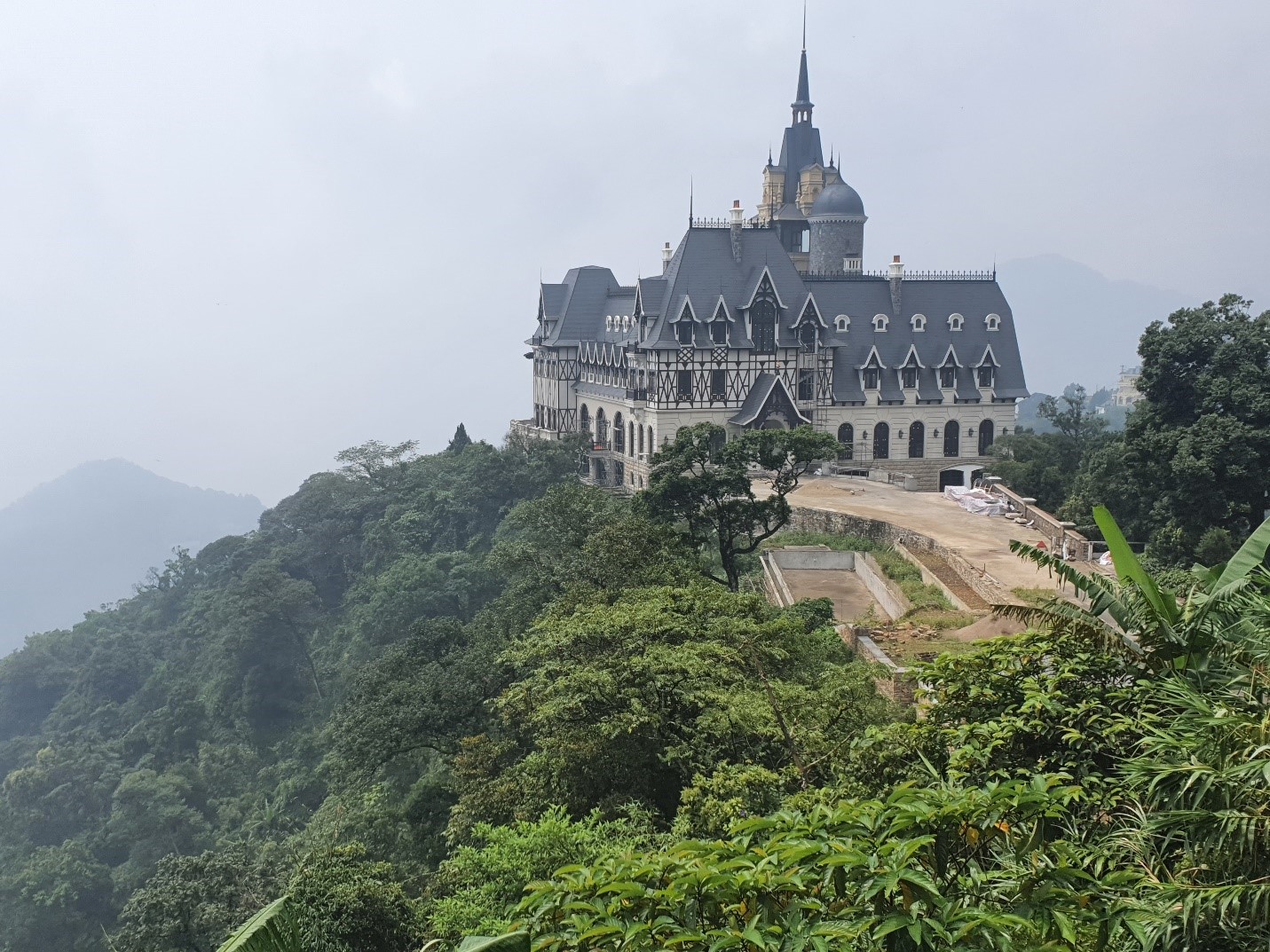 Tam Đảo is a tourist destination where surrounded by nature, located at an altitude of about 1000m above sea level, take about 1 hour and a half from Hanoi by car.
This is a small town, you can go sightseeing around all the places in just one day.
In the French colonial period, it used to be a resort and until now it is still the same, European-style buildings are lined up.
You just need to follow a straight line to go to Tam Đảo.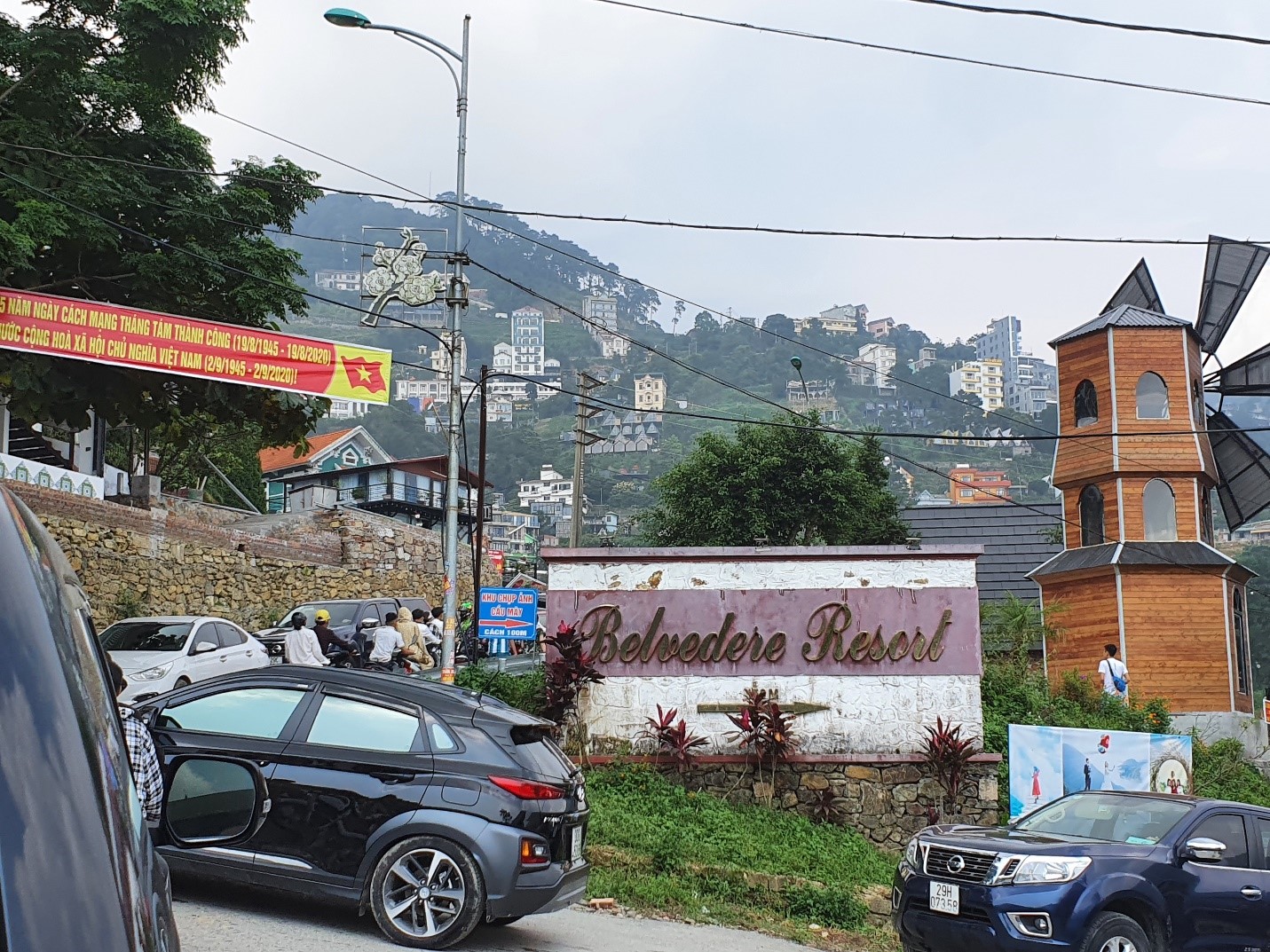 ◆There are many traffic jams.
If you are coming from Hanoi, please make sure you have some time to spare.
In Tam Đảo,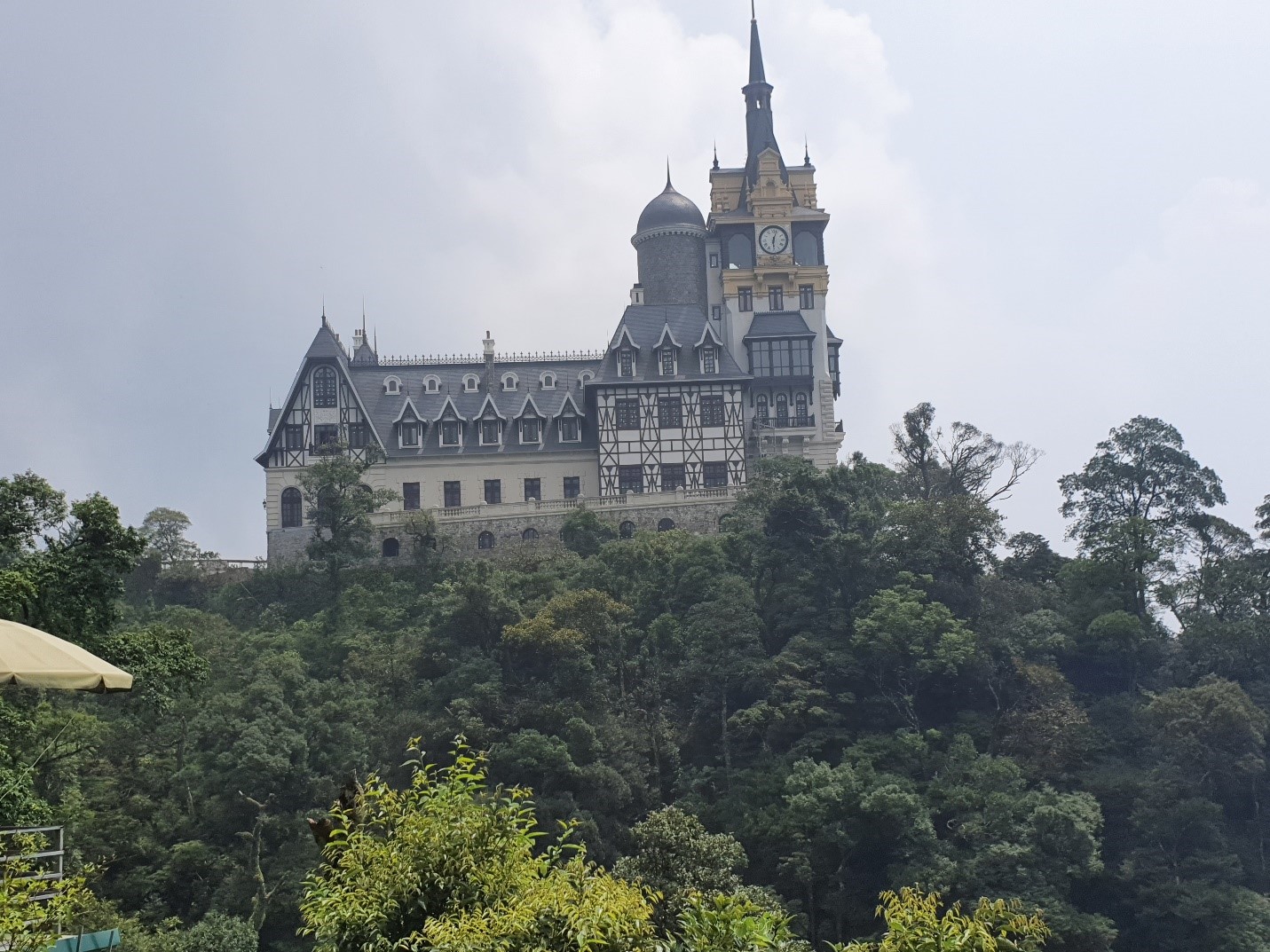 This building is supposed to be a private villa, they are really rich !! 
It is like a castle and...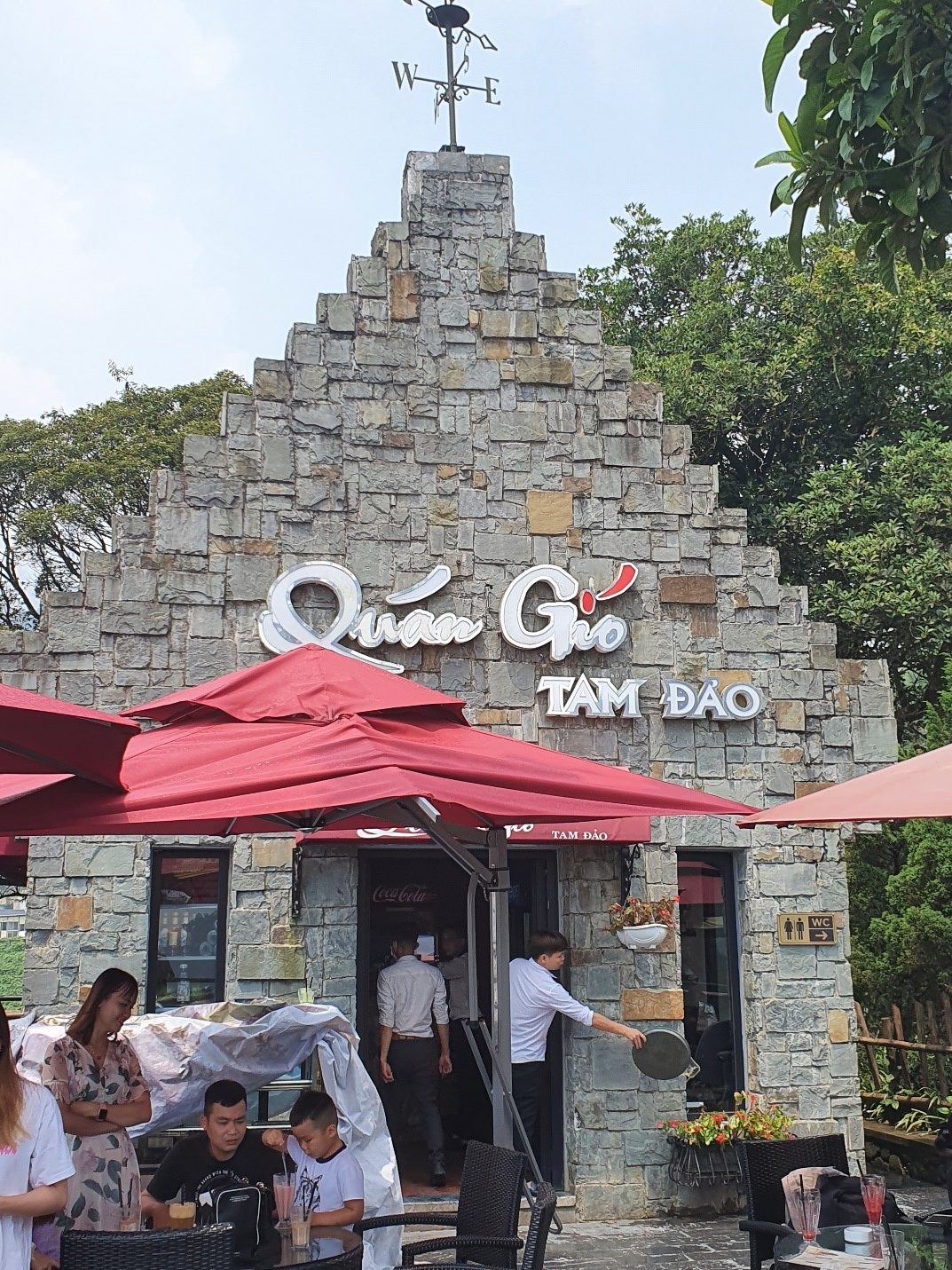 ◆Tam Dao's most famous Café "Quán Gió Tam Đảo"
This Café does not have a specific address, so please look on the map to come here to visit.
This is a very prominent Café surrounded by nature
Enjoying a cup of coffee in a wild natural space is special!
In addition, there are many specialties in Tam Đảo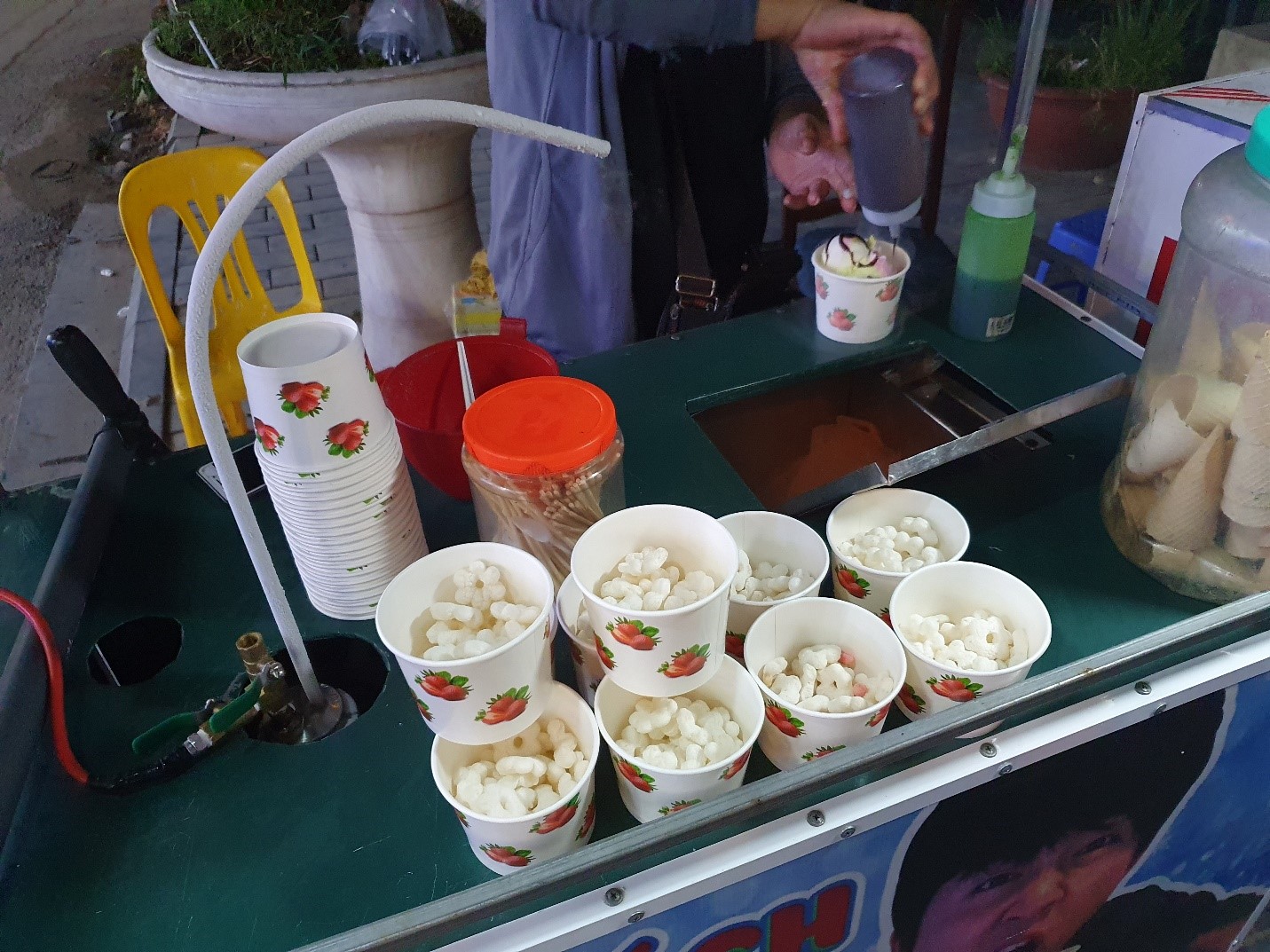 It's hard to see in the photo, but white smoke is coming out from the ice cream below.
You can eat it very well, feeling like eating a snack.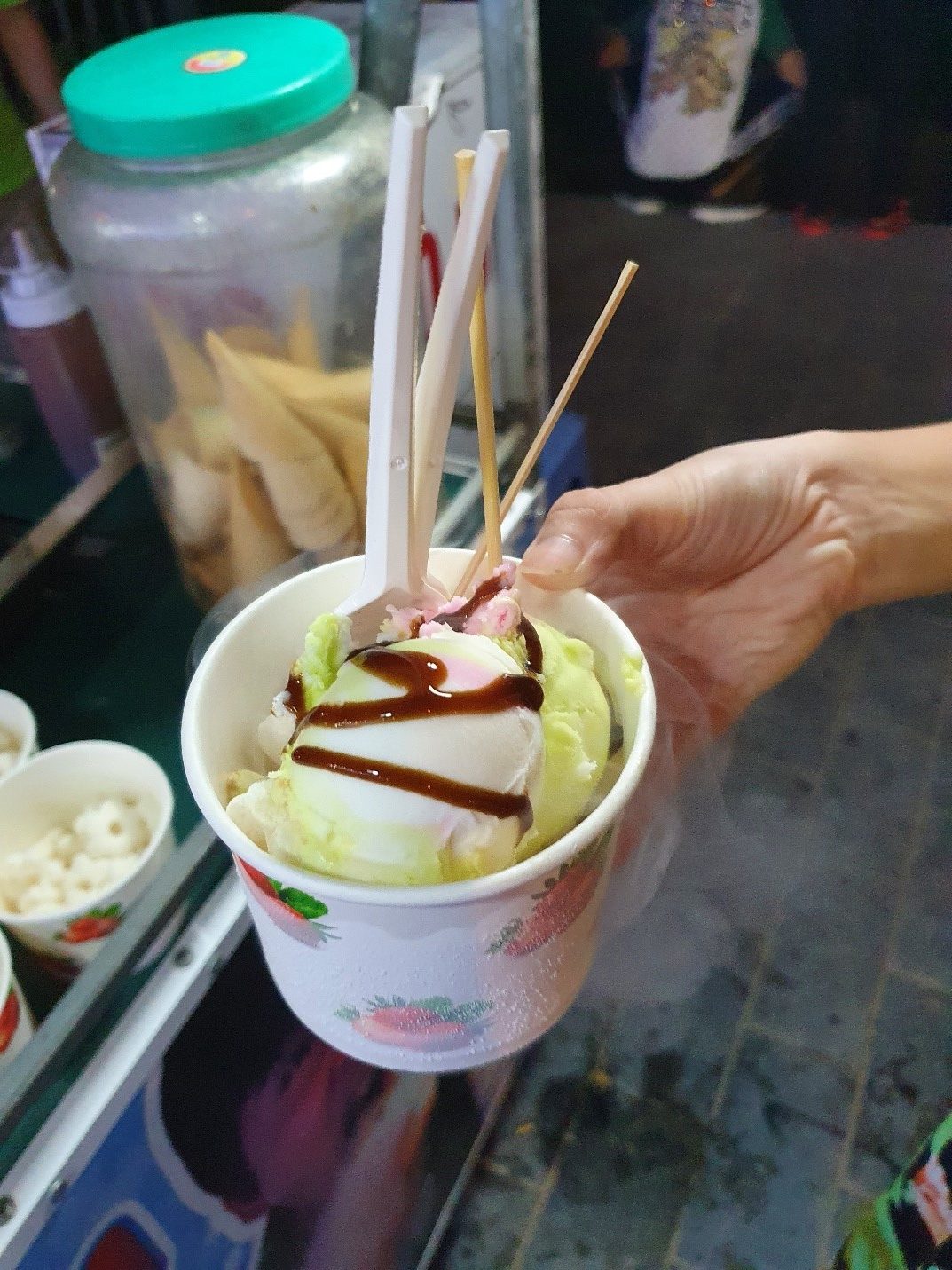 ◆"Dry ice cream" is also sold everywhere.
It looks like I'm a little reluctant to eat, but you can eat everything from top to bottom
So please enjoy it with confidence.
2. Hạ Long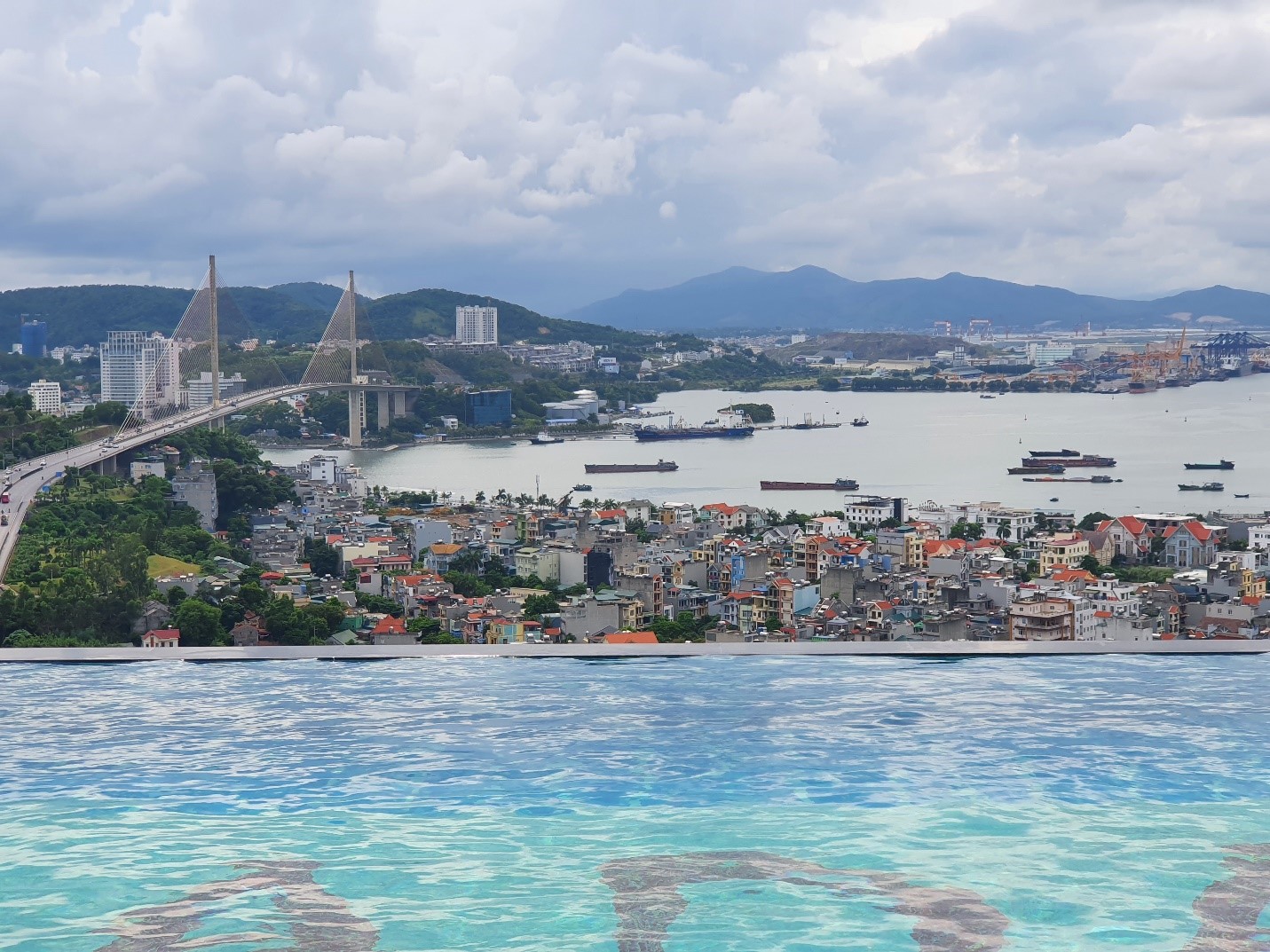 Halong Bay is a famous tourist destination that can be reached on a day trip from Hanoi.
Hạ Long is located about 3 hours from Hanoi by car.
Many people go to Halong Bay, but I personally recommend staying in Halong City for 1 or 2 nights.
Halong's recommendation is seafood which is sold at the seafood market,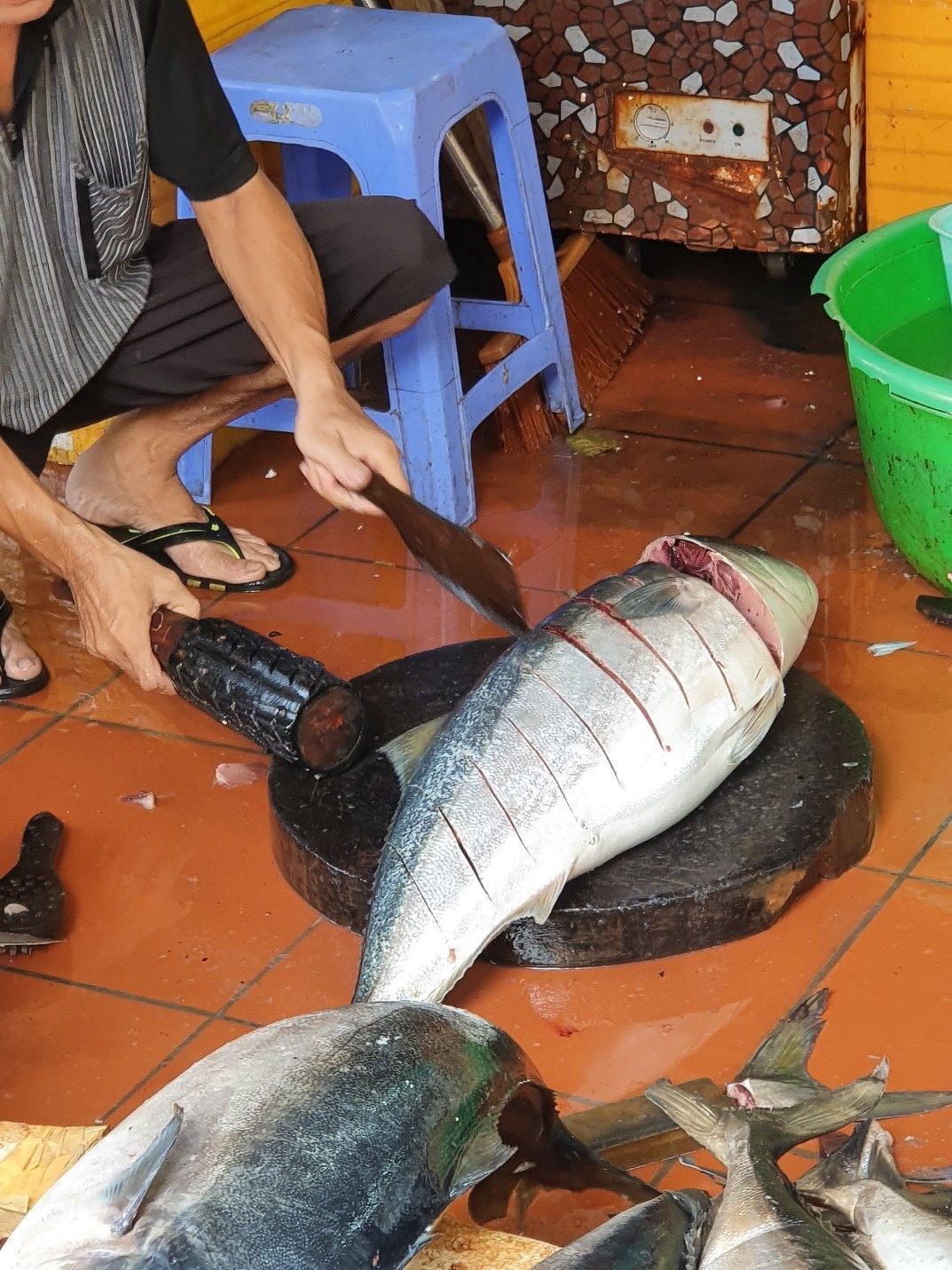 ◆Hạ Long seafood market
Vạn Xuân, P. Bạch Đằng, Thành phố Hạ Long, Quảng Ninh, Vietnam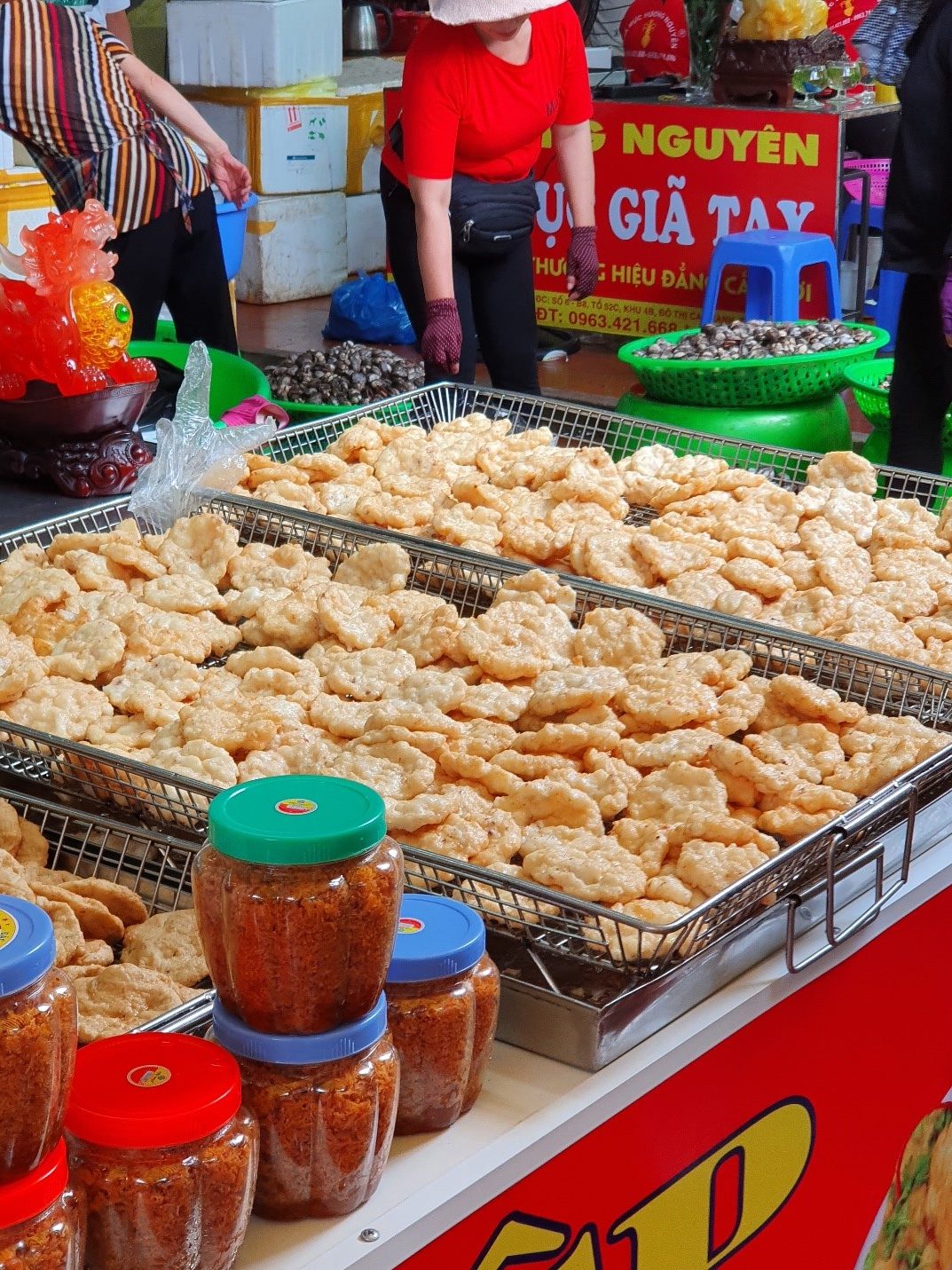 ◆Ha Long's specialty "Squid Pies"
"Squid Pies" are a kind of food and a perfect snack with the irresistible crunch of squid in "Squid Pies"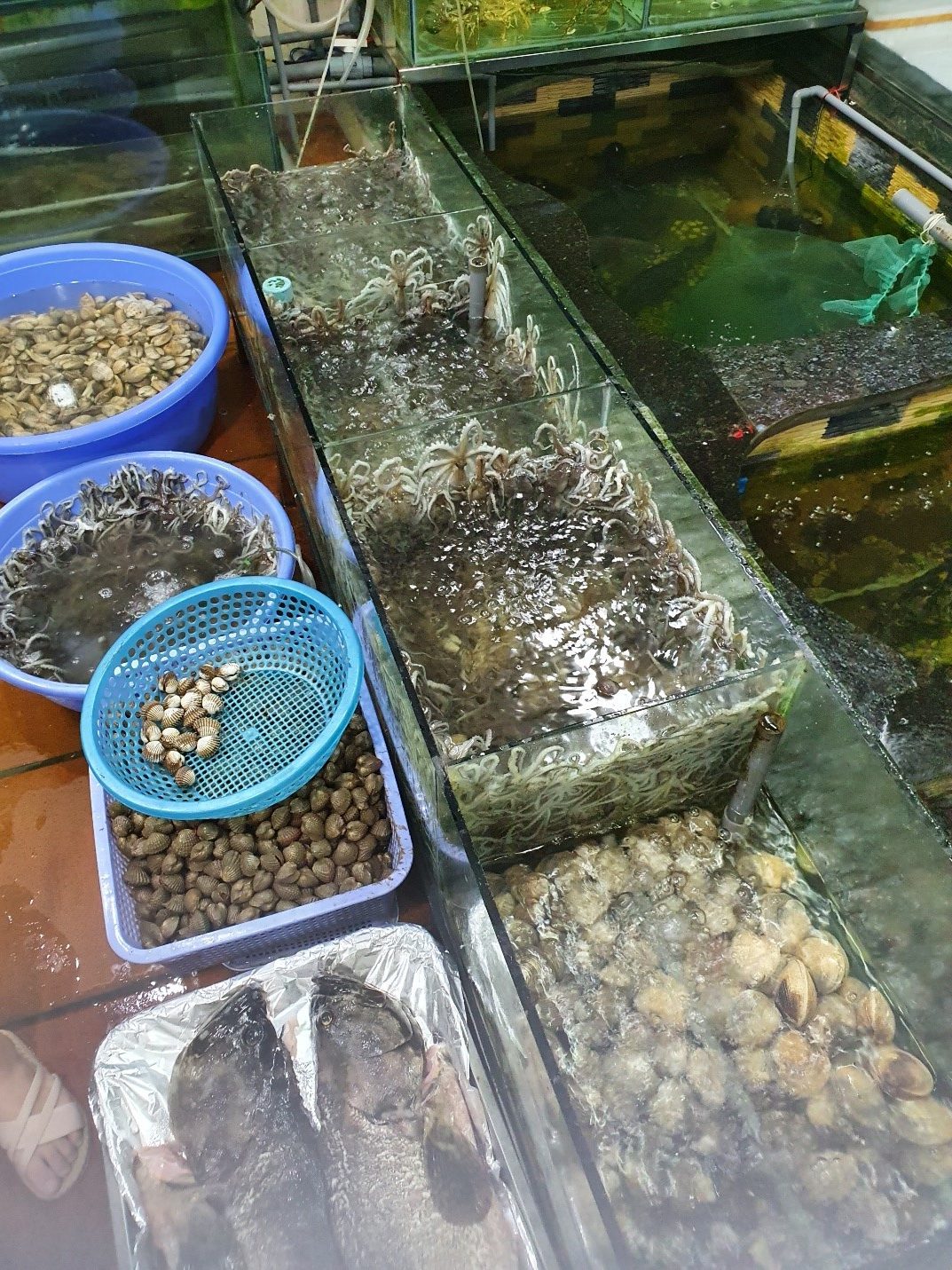 ◆Style to choose the seafood you want to eat from the aquarium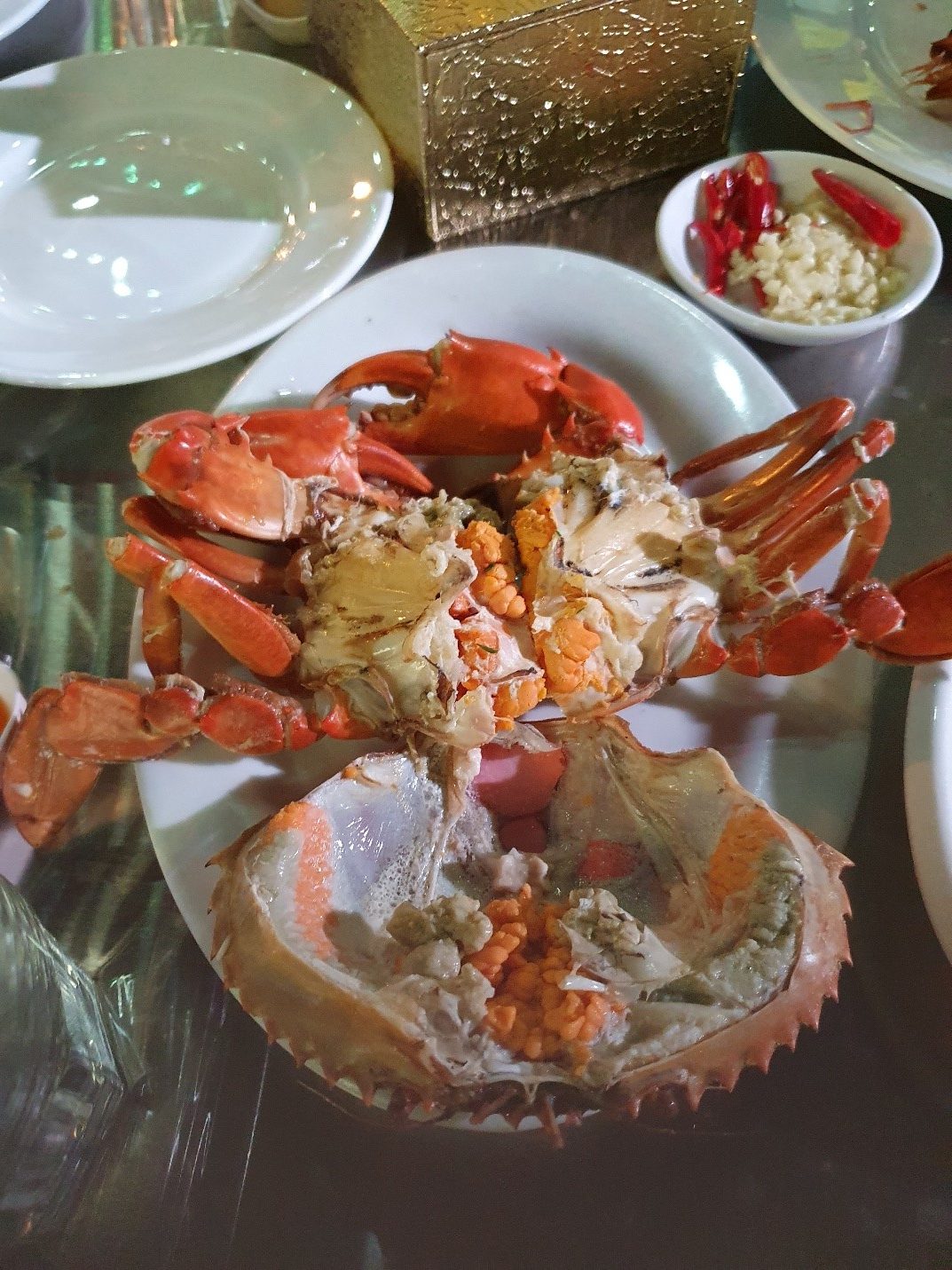 ◆Crab eggs are delicious

Coming to Ha Long, you must definitely enjoy all kinds of fresh seafood of Ha Long Bay!

The central area of Ha Long has been developed into an attractive amusement park, with an amusement park, swimming pool and beach for swimming.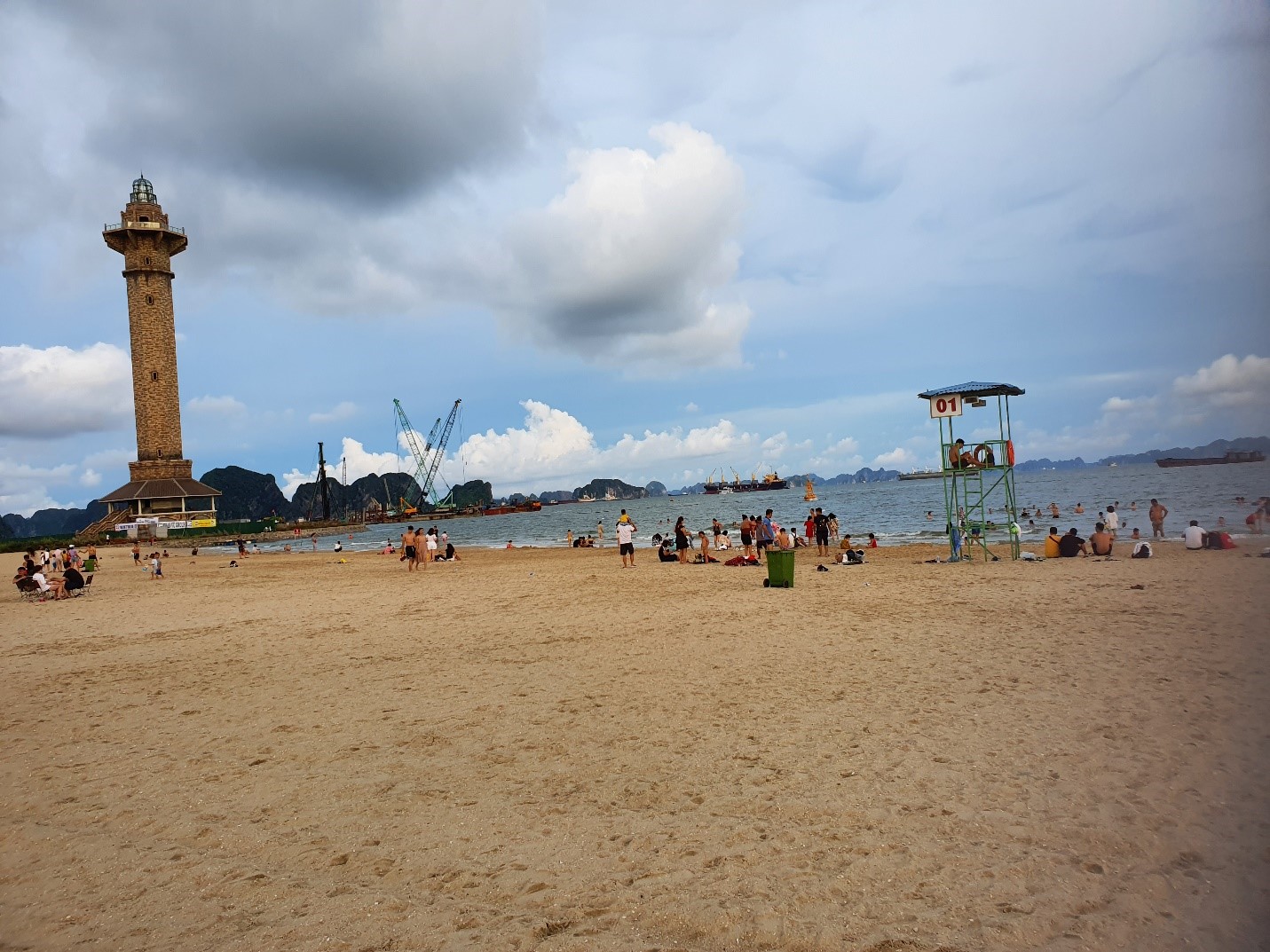 ◆Ha Long City, Bai Chay, Ha Long City, Quang Ninh.
The beach was developed by Sun World Group
Hanoi is located deep inland, so there is no sea nearby.
For those who want to travel to places with the sea, definitely try to come to Ha Long!
3. Sapa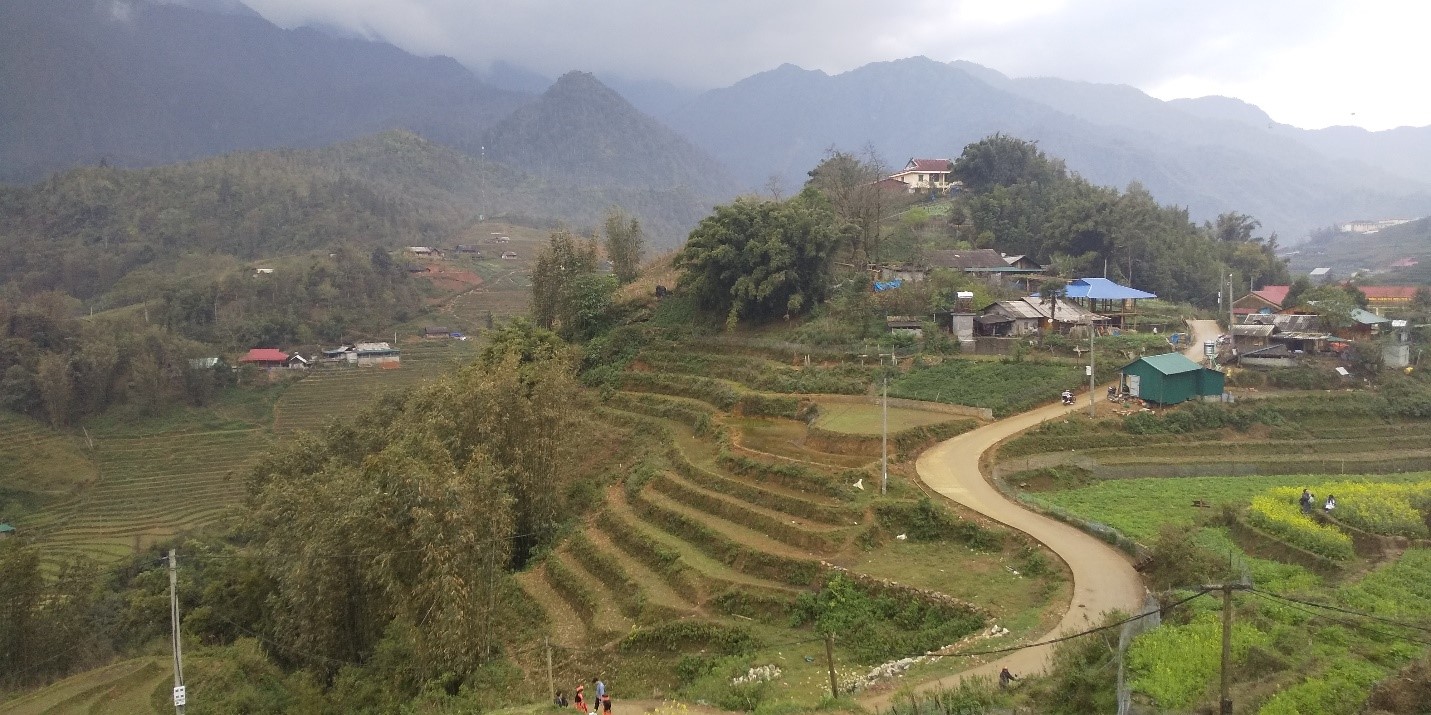 Sapa is a highland resort located near the Chinese border and is visited by many Vietnamese for sightseeing.
Even during the hottest season from May to June, the highest temperature here is only about 25 degrees Celsius, which makes this town the coolest climate in Vietnam.
Sapa is more than 300km away from Hanoi and takes about 6 hours by car
So if possible, anyone would want to stay here for at least 2 nights!
From Sapa you can go to the top of Mount Fansipan by cable car.
Mount Fansipan has an altitude of 3143m above sea level and is known to be the only place where there is snow in Vietnam.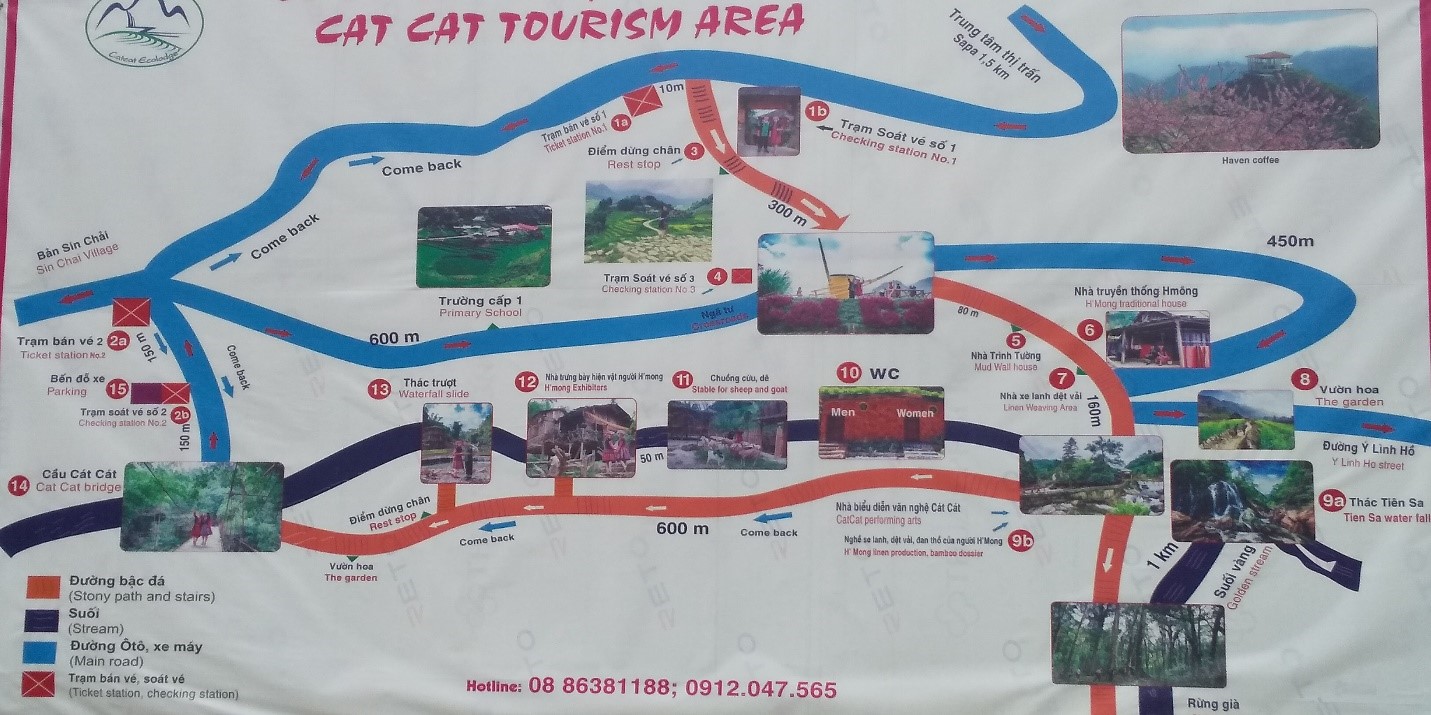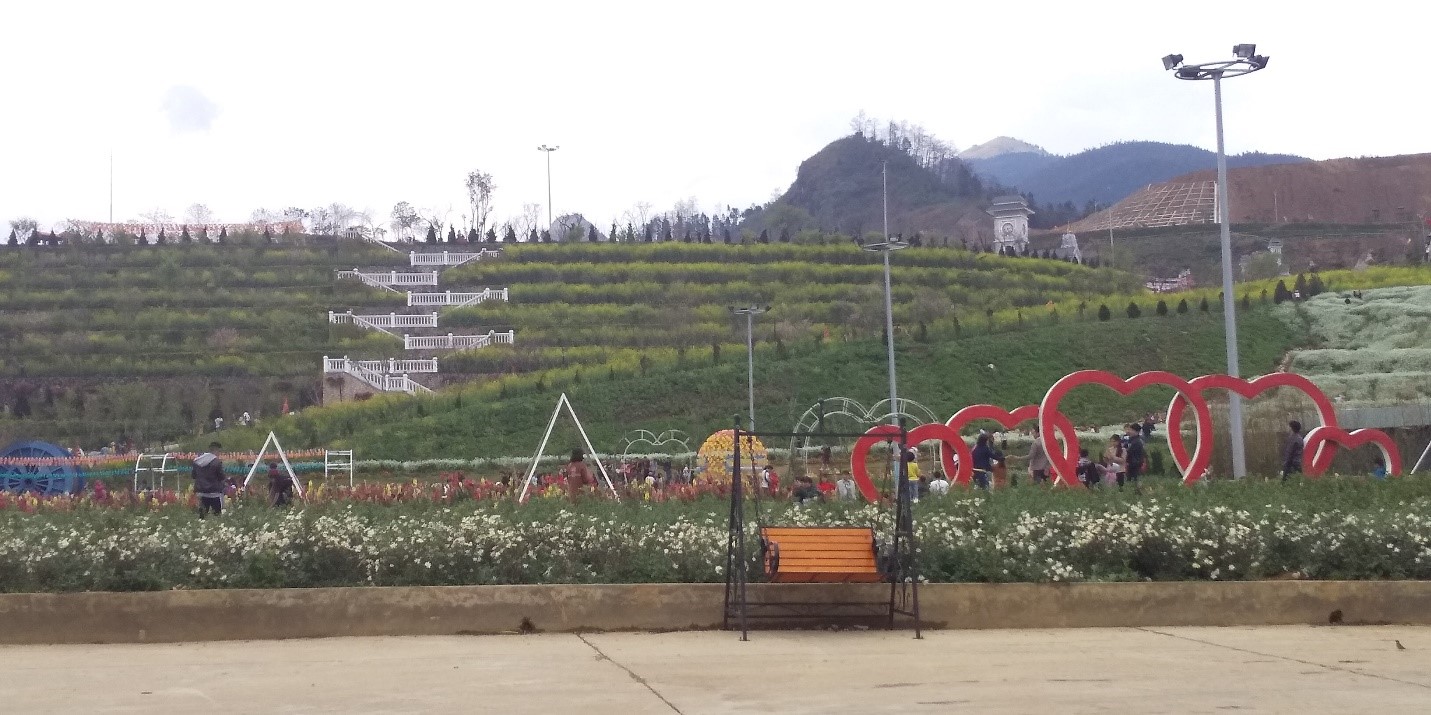 You can take the cable car up the mountain back, where the very fresh air will make you really feel refreshed and healthy.
In addition, Sapa is also a place to grow a variety of fresh fruits and vegetables.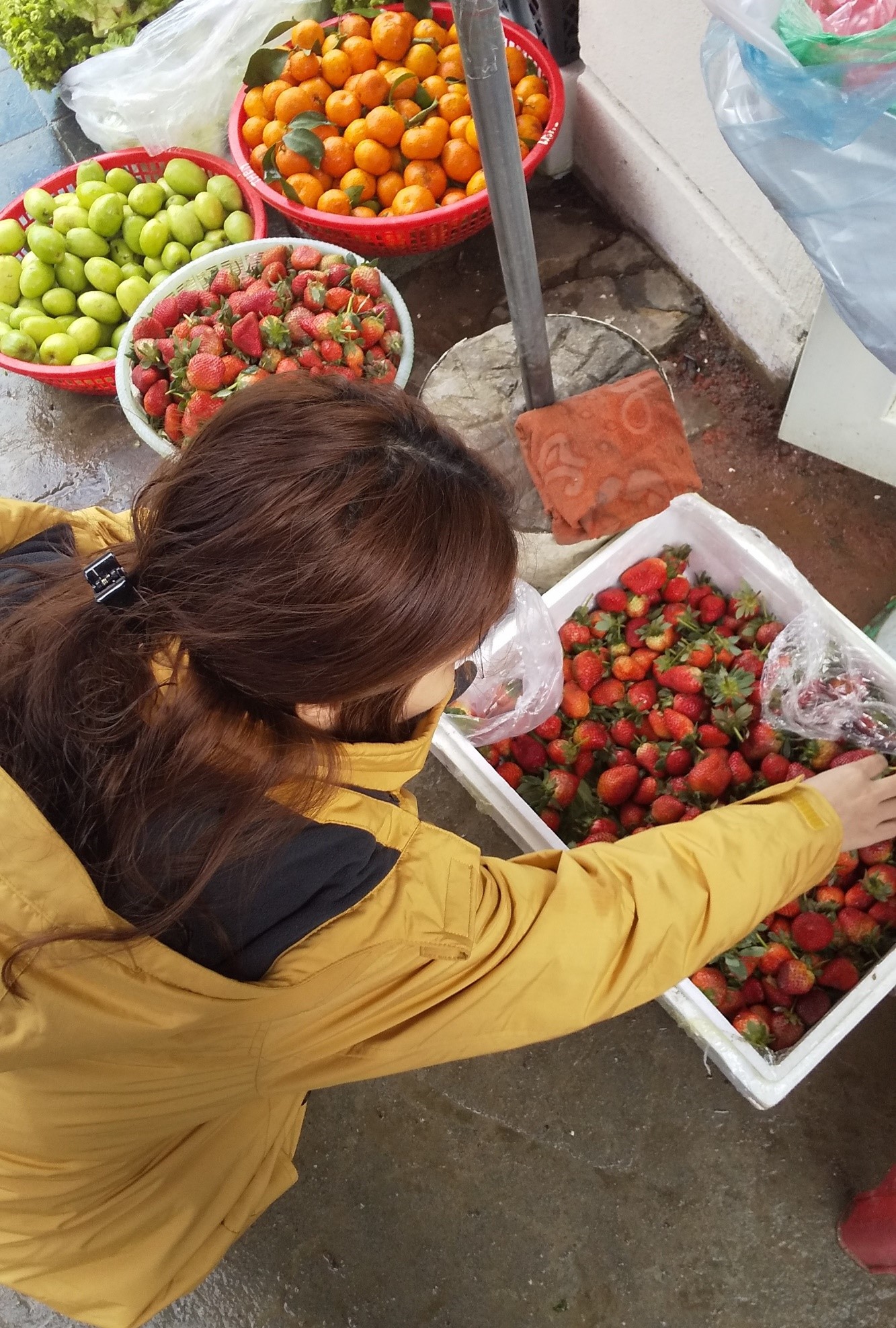 This photo was taken in February, but strawberries and oranges can be seen lined up on the market.
The vegetables and fruits which are sold in Hanoi, are a little different from here.
Strawberries are sold for about 120,000 VND / kg (about 570 yen) which is a great deal compared to Japan. How do you feel when you buy it as gifts and food to Hanoi.
As mentioned above, this time I have introduced 3 attractions where you can go a little further from Hanoi for 1-2 nights.
Please plan the tour for everyone!