Introduce in details about resort Nha Trang and Phu Quoc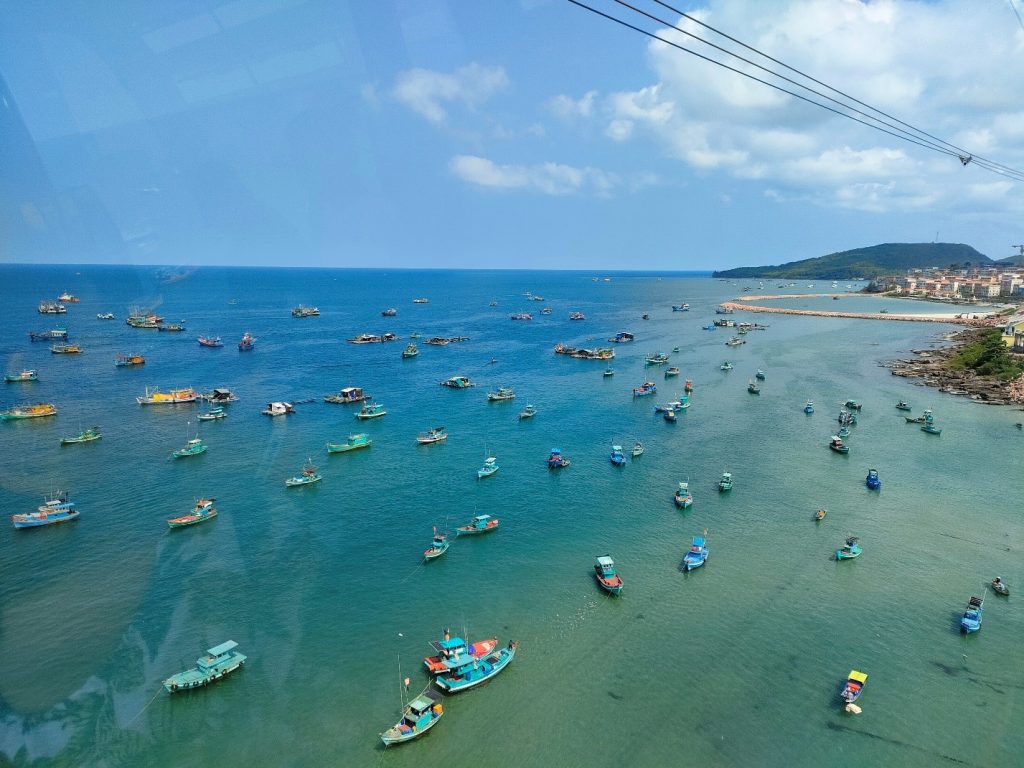 Vietnam has two famous tourist destinations, Nha Trang and Phu Quoc. Both are located in warm areas near the sea.
And there are many Vietnamese and foreigners who often visit this place for vacation during the dry season.
In this article, we would like to introduce the charms of Nha Trang and Phu Quoc and the recommended ways to spend time in there.
1. Nha Trang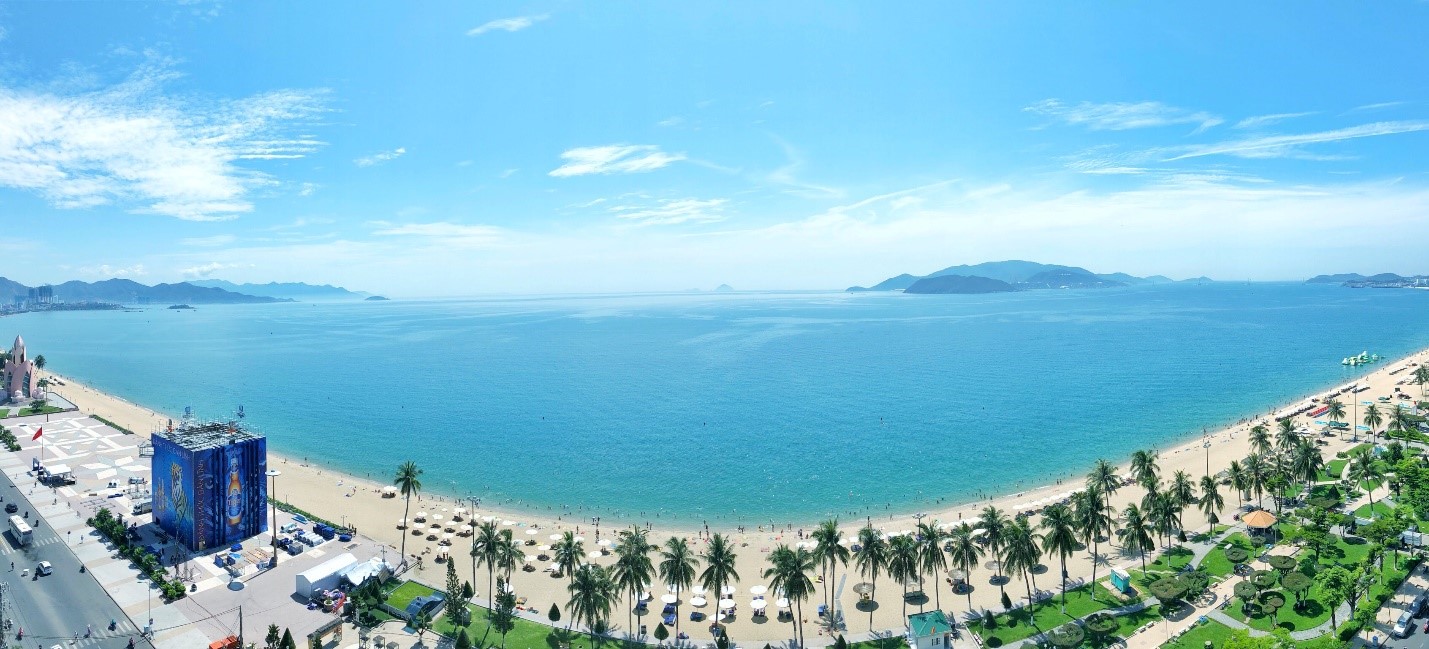 ※Nha Trang beach with a total length of about 7 km

Nha Trang is a city located in the south of Vietnam.
With a population of about 530,000 people, this is the 8th largest city in Vietnam.
Nha Trang has been developing tourist resorts in recent years.
Luxury hotels such as the InterContinental Hotel and the Sheraton are also being expanded here.
Many hotels are located along Nha Trang Beach which is about 7 km long, with beautiful views, overlooking the sparkling white beach and the cool blue sea.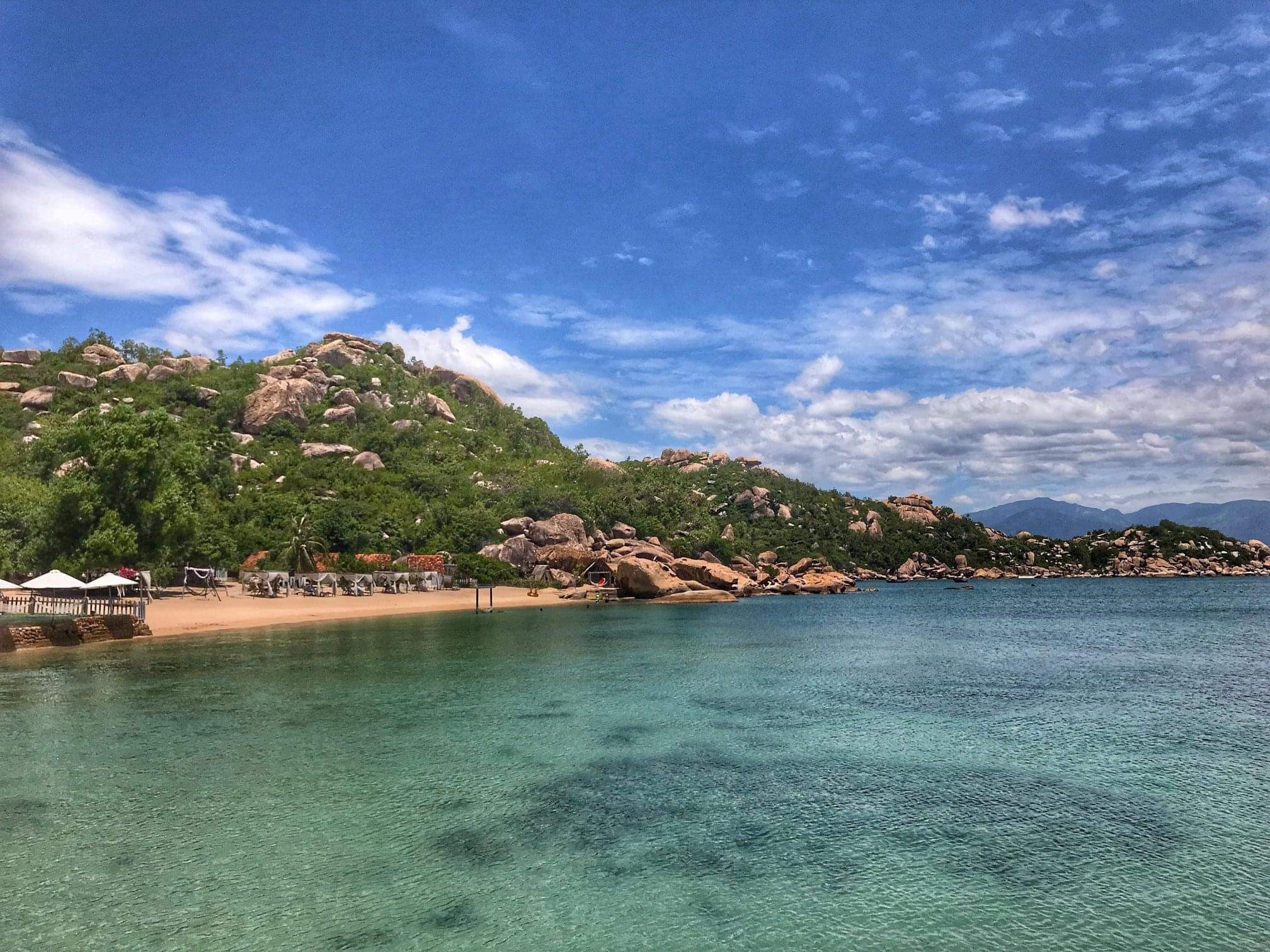 Some of the highlights of Nha Trang are
- Nha Trang beach
- Marine Sports
- Mud bath
- Hon Chong cape
Among the marine resorts in Vietnam, this place is known to be famous for diving and snorkeling.
There are many islands in the surrounding vicinity, so you can see a variety of fish in the clear sea.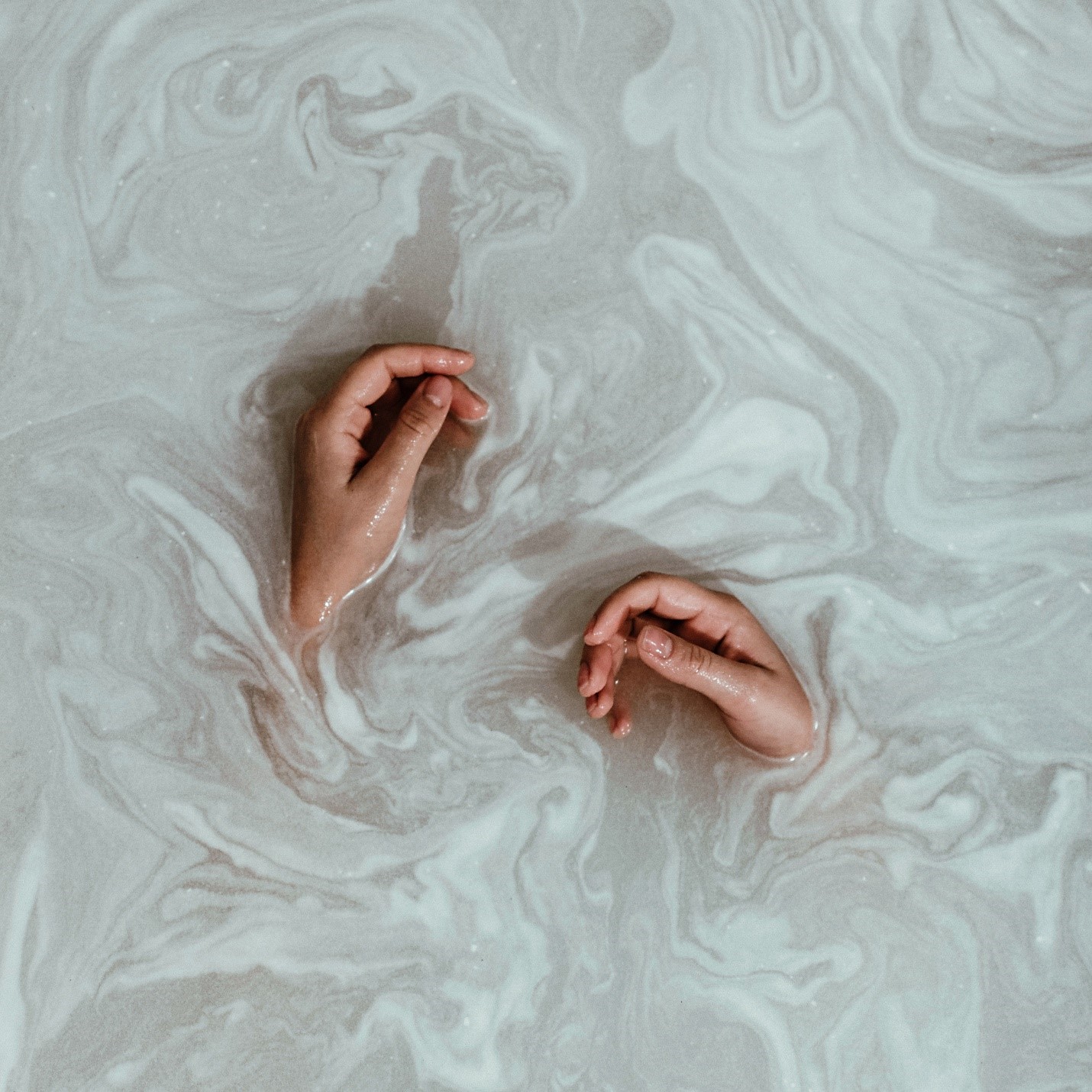 In addition, the mud baths here are also very popular. You can take a mud bath at stores like i-resor and tap spa.
This is one of the famous spa ways to make your skin smooth at an reasonable price (350,000 VND → 1650 yen).
Please try it when you come to Nha Trang.
The best season to visit Nha Trang is from March to August.
Even during the rainy season, it rarely rains for an entire day.
However, October and November are not suitable for sightseeing due to heavy rains here. 
It only takes less than 2 hours one-way flight from Hanoi to Nha Trang.
So if you have a slightly longer vacation, why not enjoy the leisurely vacation in Nha Trang?
2. Phu Quoc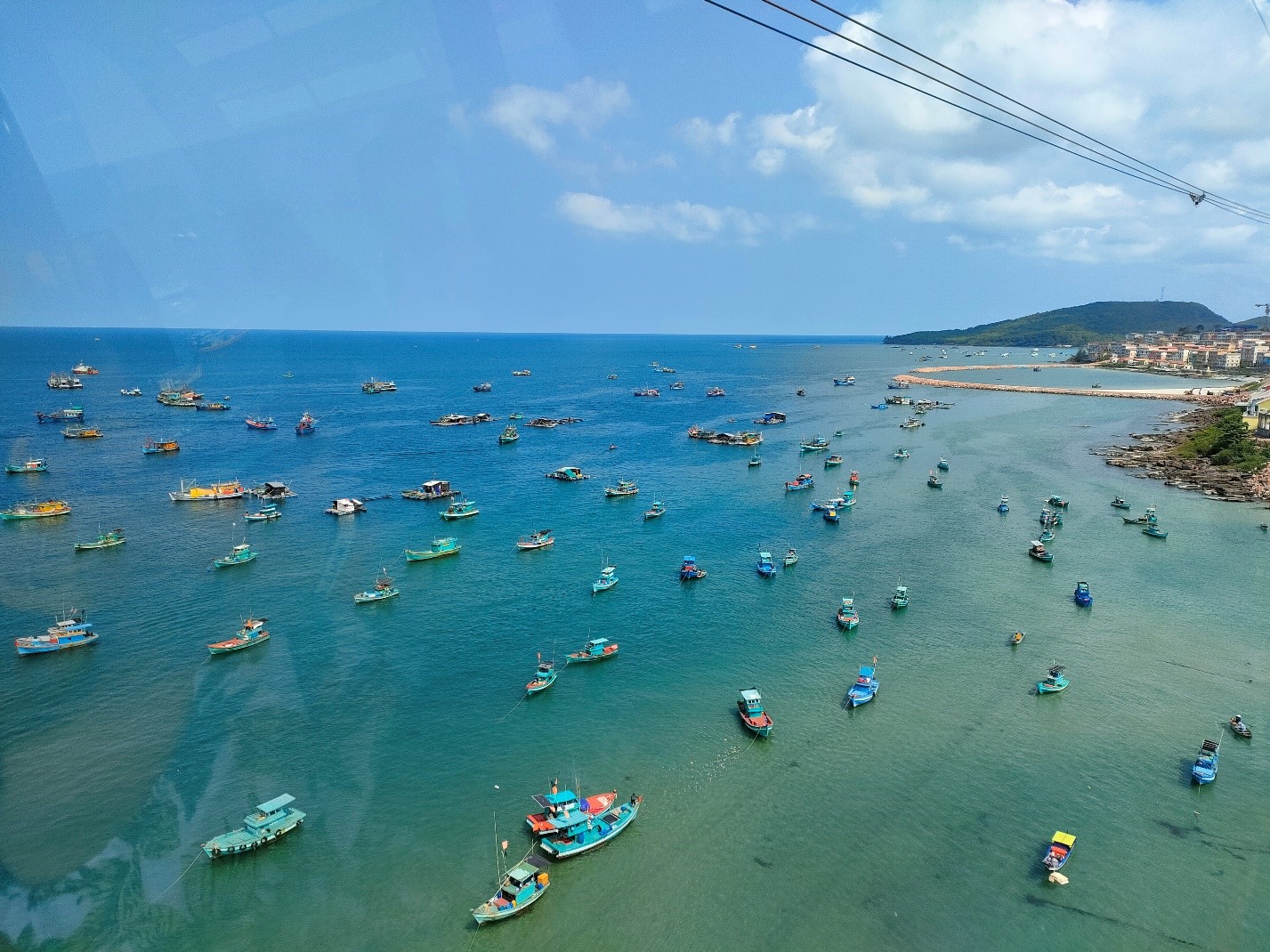 Phu Quoc is Vietnam's most famous resort destination.
It is the southernmost island of Vietnam and is neighboring Cambodia.
The island is about 50km long, and you can rent a motorcycle and go around in a day. 
The highlights of Phu Quoc are: 
- Long beach
- Sao Beach
- Starfish beach
- Vinpearl Land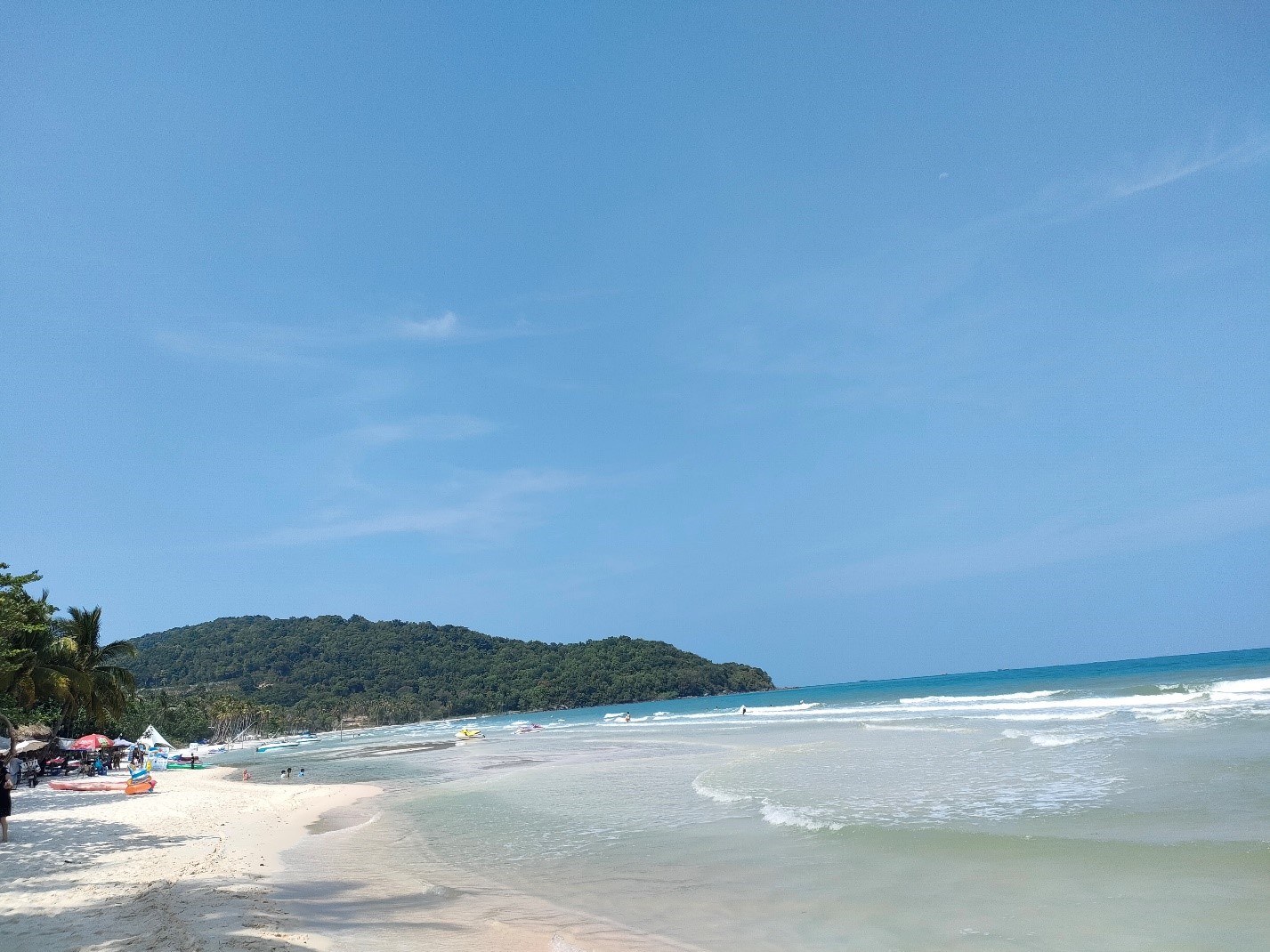 ※Sao Beach, said to be the most beautiful beach in Phu Quoc

The attraction of Phu Quoc is the sea. On the west side is a long beach with a total length of about 20 km.
In the evening, many people gather to the sea to watch the sunset.
There are also many hotels located along the beach, some of which have a private beach-like design.
This is a great place to spend your vacation away from the hustle and bustle of Hanoi and Ho Chi Minh City.
※Starfish at Starfish Beach
Many starfish can be seen at Starfish Beach
Although it is located on the northern end of the island, which is a bit difficult to access.
But this is a beautiful place with colorful starfish in the clear sea water.
We recommend renting a car at the hotel or renting a motorbike if you are used to driving in Vietnam, as you will have to travel on dirt roads to get there.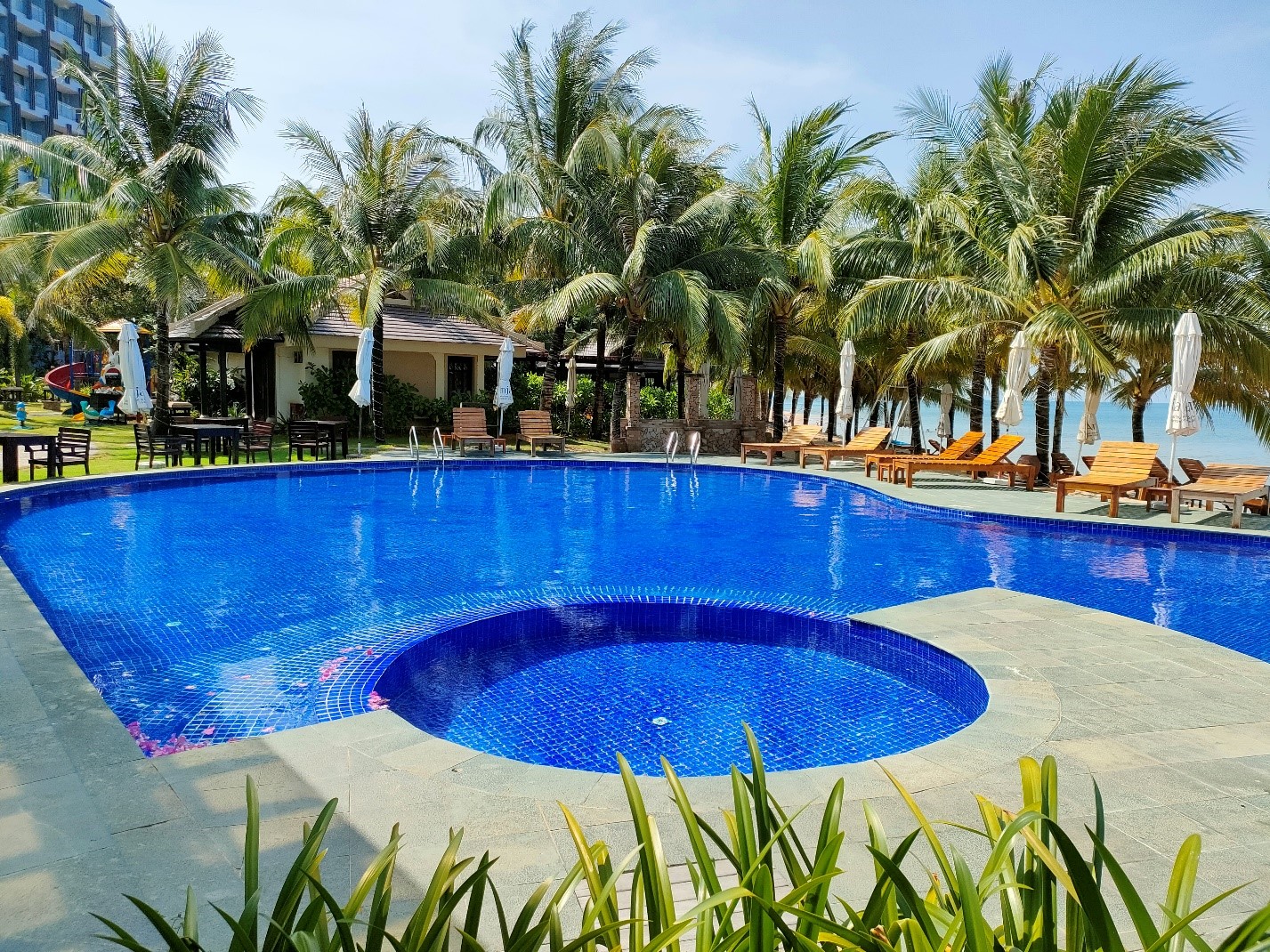 The best season of Phu Quoc is from November to April.
The rainy season starts from May to October, and it may rain about 20 days in a month, especially from June to September.
There is advantage that hotel room rates are cheaper during the rainy season.
But if possible, I would like to visit here during the dry season from November to April when there is less rain.
Thus, this time we have introduced some information about Nha Trang and Phu Quoc, which are famous resort areas in Vietnam. Both resorts have beautiful beaches.
When you have a lot of time, please be sure to plan a trip to Nha Trang or Phu Quoc!