How to travelling in Hanoi (Vietnam) alone!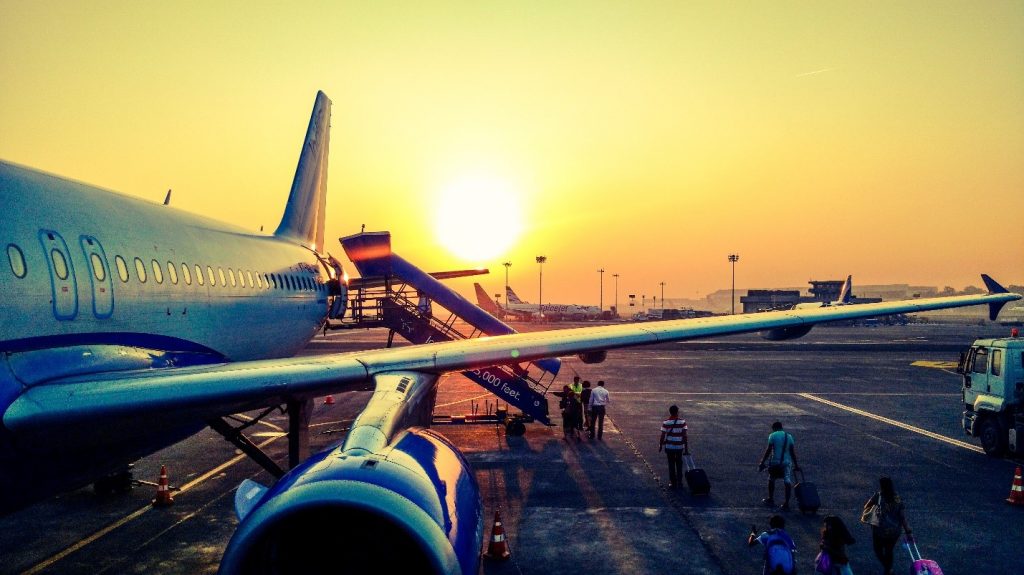 Hanoi is located in northern region of Vietnam. There are many travelers who travel from Hanoi to other cities such as Da Nang and Ho Chi Minh, and to neighboring countries of Vietnam such as Thailand and Laos.
Hanoi's security is stable and there are many attractions for tourists
So it is a city that can be recommended for those traveling alone.
It is a place where you can enjoy different ways by being "solo".
This time, we would like to recommend how to go sightseeing on a solo trip.
・ Transportation
・ Meal
・ Sightseeing spots
There are three parts to an introduction
1. Transportation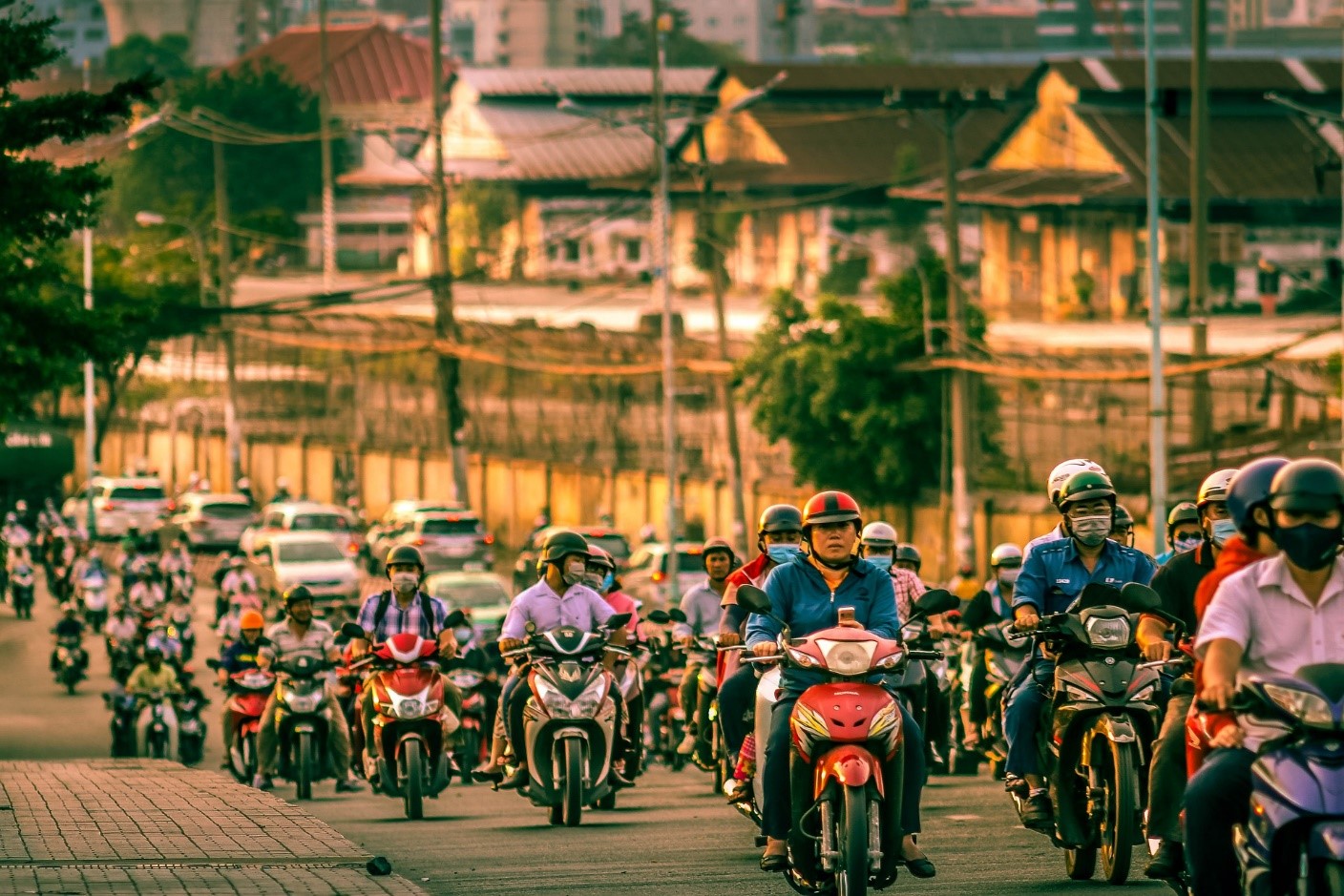 Moving around the city, you will need to take a taxi or a motorcycle taxi.
There are trains, but they are long-distance lines that cross Vietnam and are not trains that can move around the city (some metros are scheduled to open around 2021).
You can pick up a sink taxi in the city for transportation, but I would like to recommend using an app called Grab.
Grab is a service that can be matched with a motorcycle or car. It will take you to your destination.
And it is becoming widespread in Vietnam.
However there is one drawback that you can only choose English or Vietnamese as the language
But it is cheaper than a general taxi and at the beginning the amount to be paid is fixed (cash and card can be selected)
So you can get a good deal without puzzled by the fare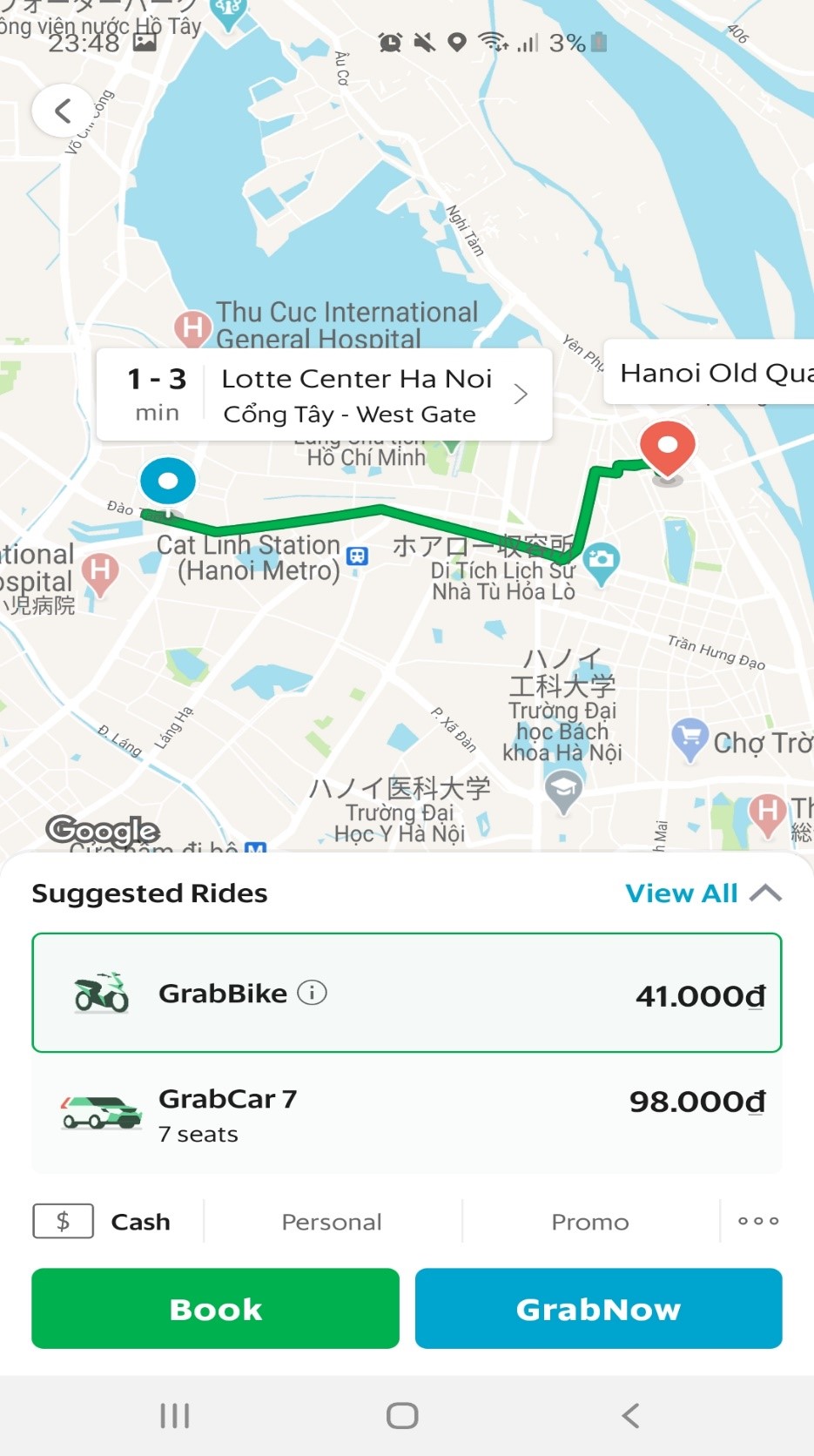 ◆ When you enter the destination, the amount will be displayed on screen
Even if you are not familiar with English, this very simple operability
So you can use immediately after using it several times. Please make use of it for your solo trip.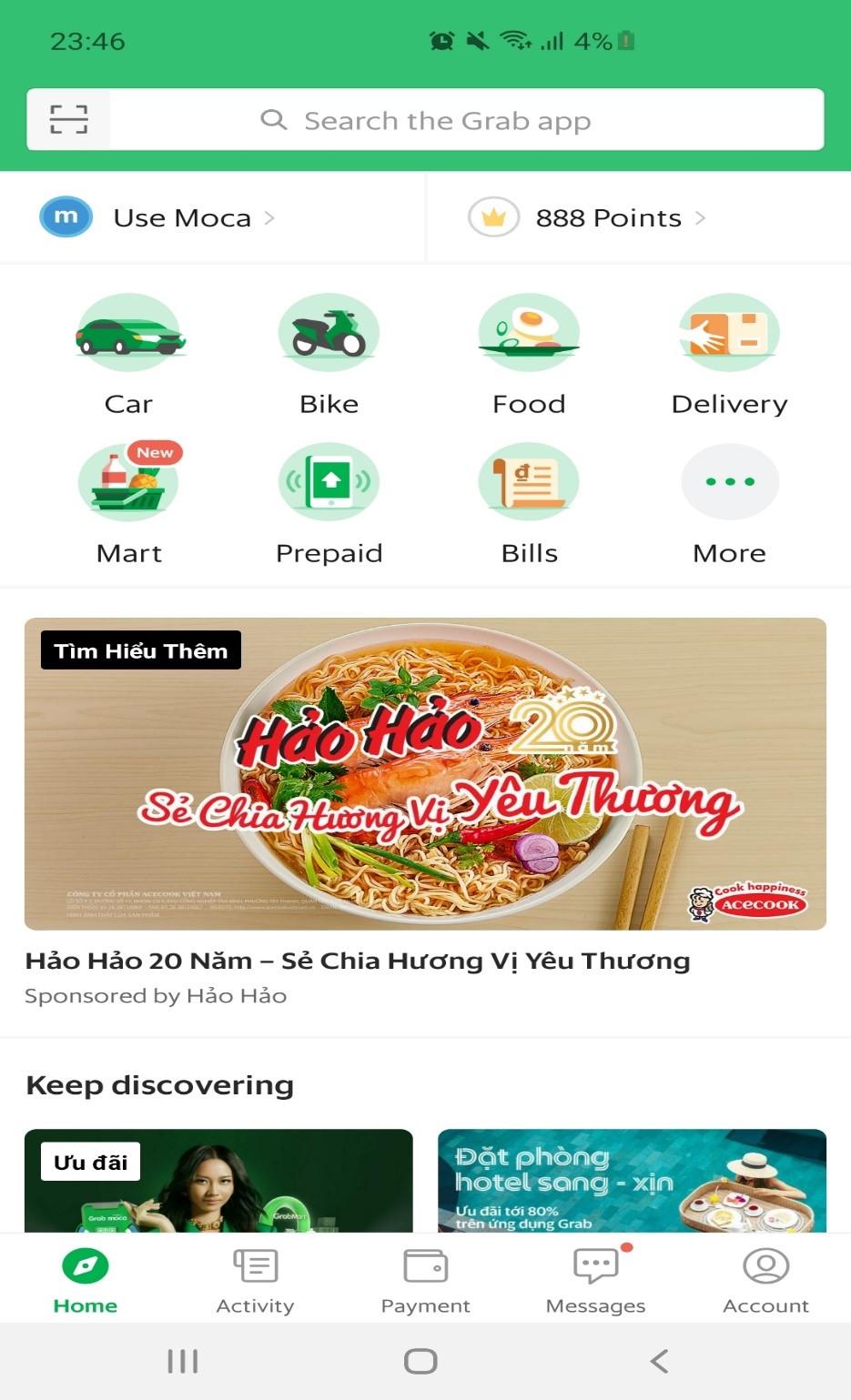 ◆ Select "Car" or "Bike" on the upper left to find a driver
* Useful tips
You can go from the airport to downtown Hanoi by Grab (car only)
But we would recommend using a shared bus to go this section.
It leaves from the airport toward the old town every 15 minutes, and the fare is about 35,000 VND (170 yen, as of 2020).
The distance from Hanoi to the airport is about 30km.
If you take a taxi or Grab, it will cost about 400,000 VND (1900 yen) to 500,000 VND (2350 yen).
Below is a photo of the platform on the airport.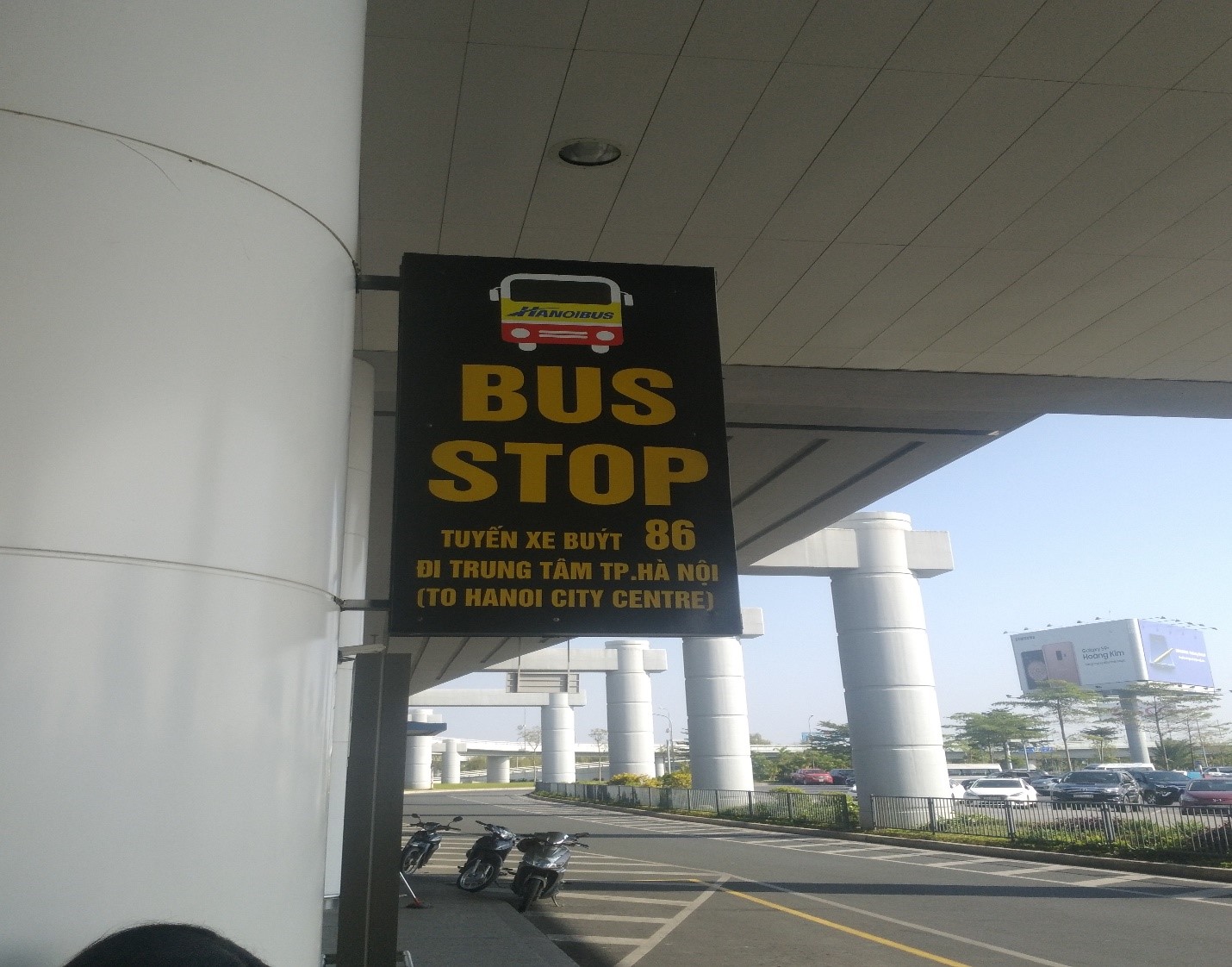 ◆Bus No. 86 is go to the old town. Please look for this sign.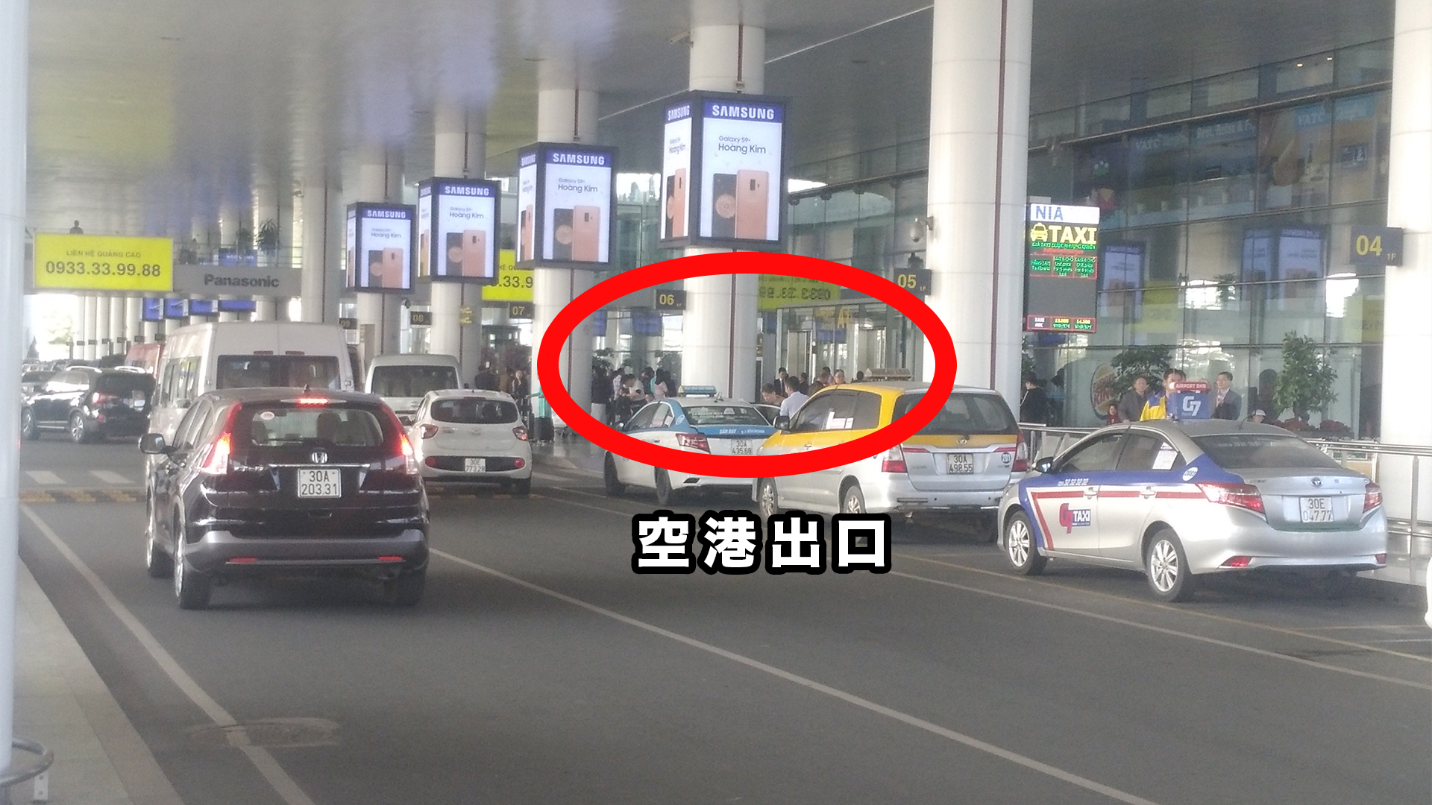 ◆ Photo of the airport side (from the bus stop for the old town)
Exit the airport, turn left and cross the road.
2. Meal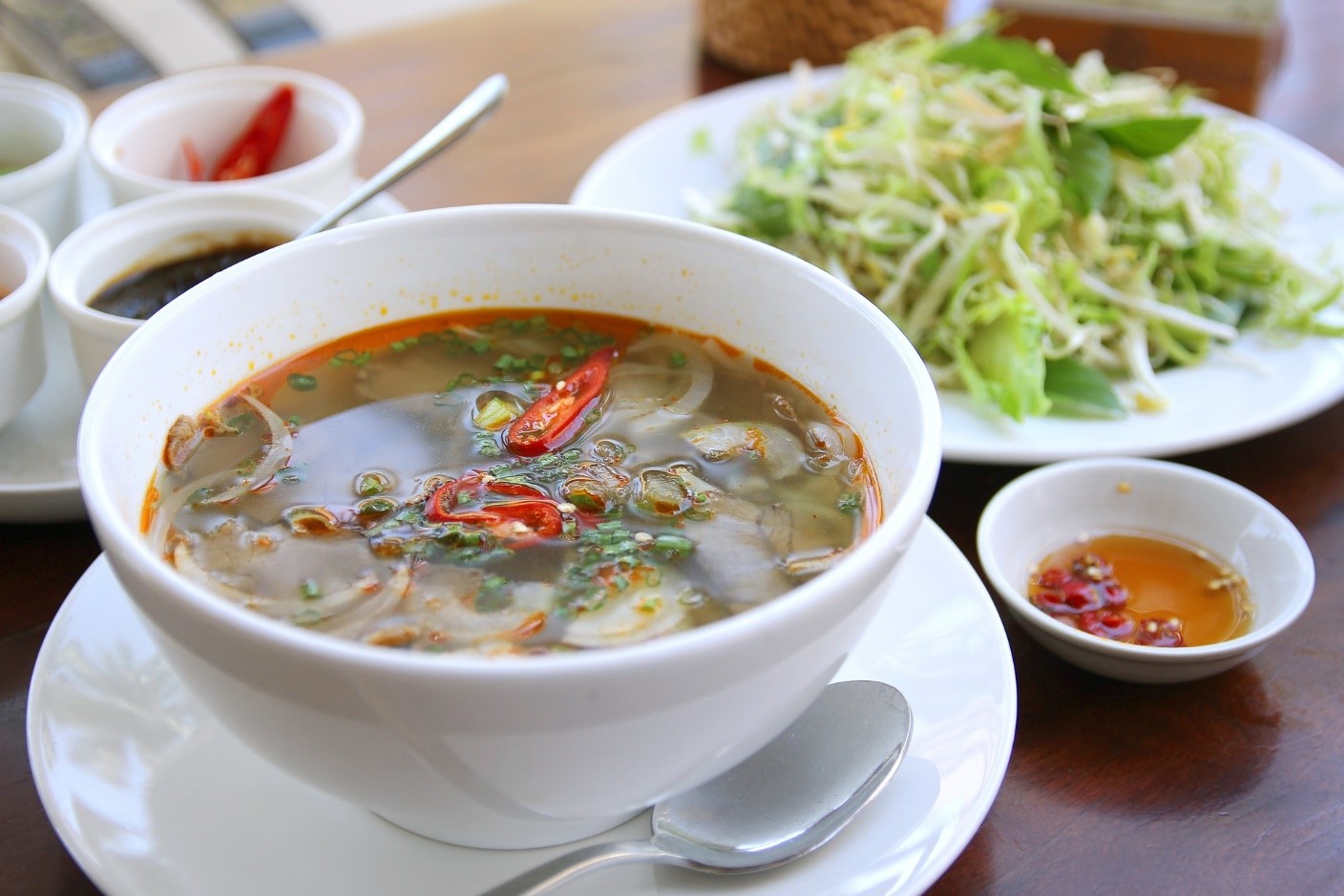 The interesting of eating alone is that you can eat whatever you like at any time.
In Hanoi
・ Phở ("Pho" noodles made from rice with a flat shape)
・ Bún chả ("Bun cha" noodles made from rice with a round shape)
・ Miên ("Mien" vermicelli noodles)
Besides, at the stalls have many foods as:
・ Bánh mì ("Banh Me" Vietnamese sandwich)
・ Bánh giò ("Banh gio", a bun with meat wrapped in banana leaves)
・ Xôi ("Xoi" seasoned glutinous rice dish)
There are many foods for gourmet foods.
There are countless shops when you walk around tourist spots such as the old town
But the key to choosing is "how many Vietnamese customers are in the shop".
The point is that you are a "Vietnamese", and the fact that you are a local customer, not a tourist, is the proof above all.
If you have trouble choosing a store, please watch carefully.
3. Sightseeing spots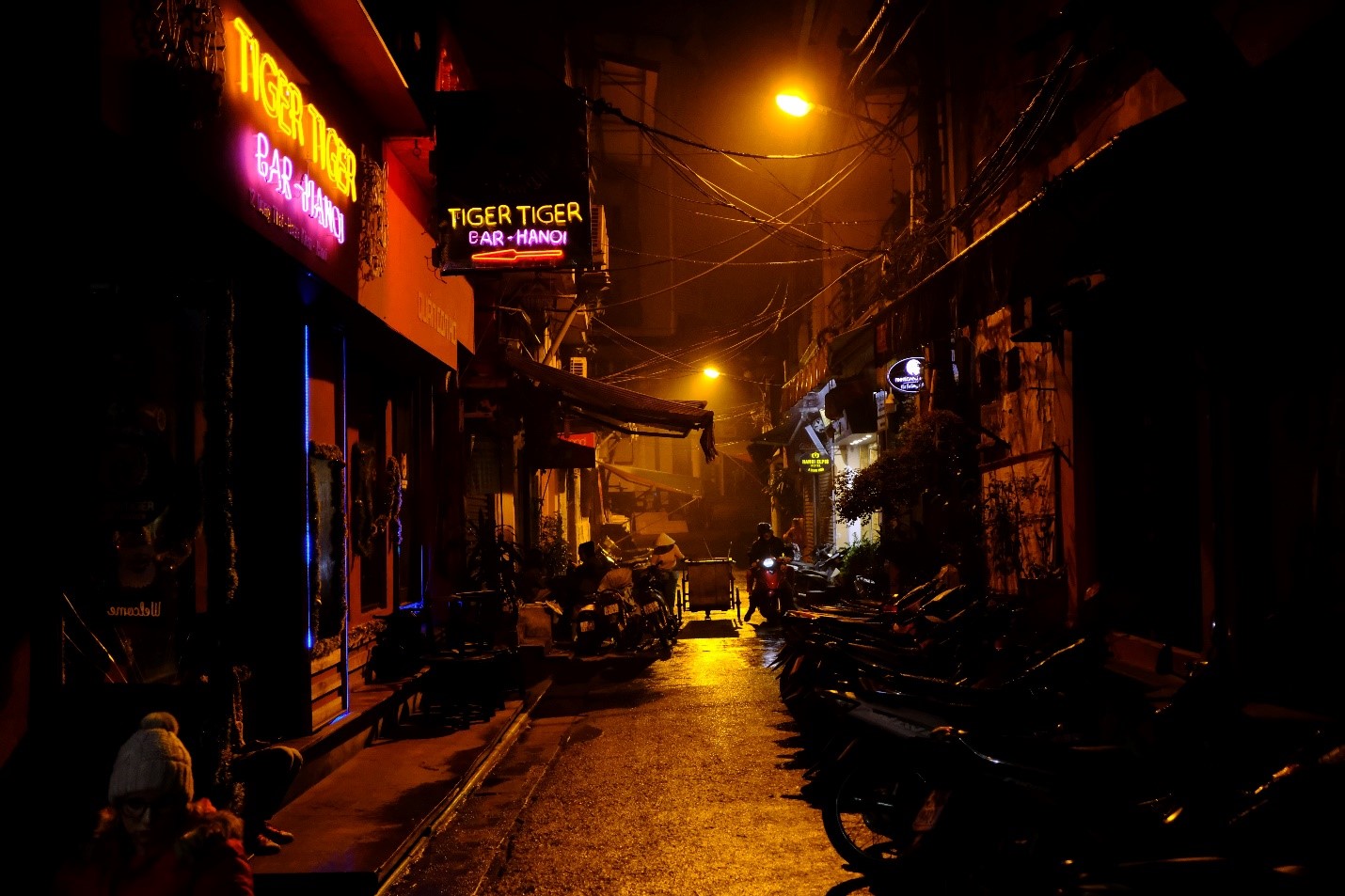 When you come to Hanoi on a solo trip, you probably decide on a planned sightseeing spot to some extent,
but if you haven't decided yet on a specific destination or have no plans.
So there are suggestions as:
・ If you want to enjoy shopping and local gourmet food
↪︎ Lotte Center, around the old town and in Ba dinh district
・ If you want to spend a leisurely time visiting cafes
↪︎ To the area around Tay Lake
・ If you want to enjoy nature such as the sea and mountains
↪︎ Red River Botanical Garden and suburbs of Hanoi (Halong Bay, Tam Dao, Trang An, etc.)
It is also the charm of traveling alone that you can decide the destination according to the feeling at that time.
Every place are introduced in detail in another article, so please refer to it!
Above we have explained how to travel to Hanoi alone.
The attraction of traveling alone is that you can turn around easily, eat what you like, and go sightseeing at your own pace.
We hope this article will help you plan your solo trip!