Hanoi Hotel Situation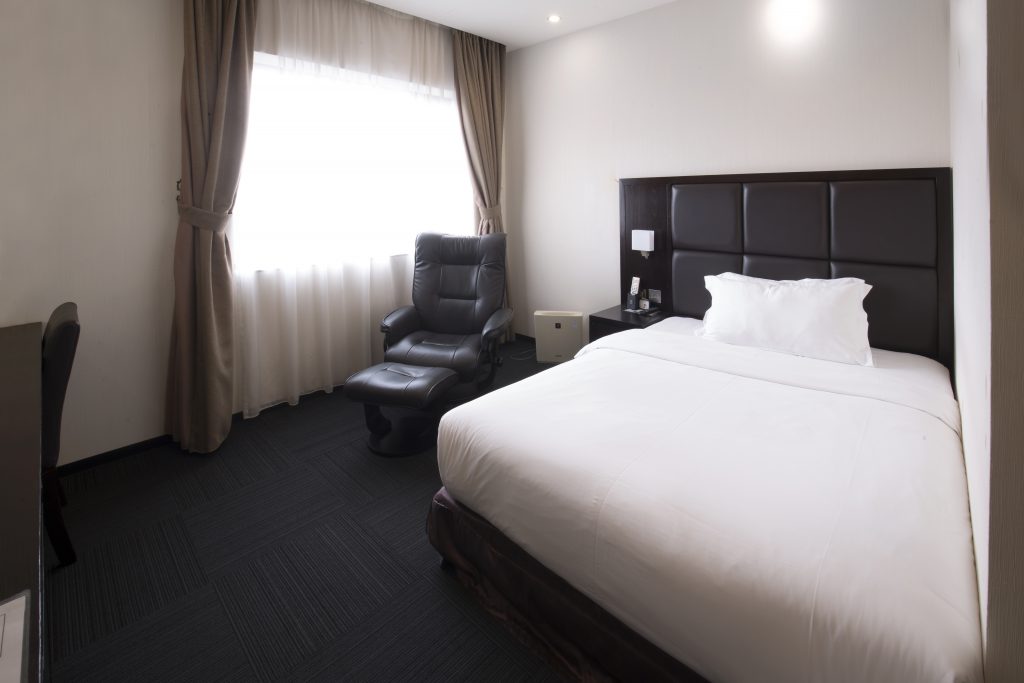 In recent years, Hanoi, Vietnam, has been gaining popularity as a japanese overseas destination, but the number of visits to Japan for business purposes is increasing year by year.
In such a situation
"I don't know what to do in a country where I want to be a company but I don't know anything about it."
"I don't have a problem with business trips because I don't speak a language"
I hear a lot of voices.
There are countless other problems, but this time I will write about the hotel, which is essential for business trips, with a vietnamese one.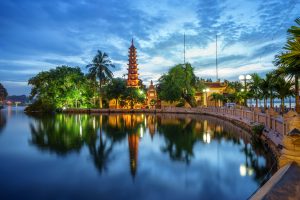 1. Hanoi hotels are
Hotels that stay on business trips become quite important.
In the much more, when it comes to foreign countries, anxiety increases, doesn't it?
In order to make your business a success, it is essential to have a time and place to relax while you are in peace.
We will introduce some of the most common problems that cannot be believed in Japan when you choose a hotel easily.
1-1 Trouble around the water
First of all, there are the most common troubles around the water.
Please throw away the following natural sensations in Japan before trouble.
There is no bathtub.
No shower toilet
Clogging of drains
Full of water
In addition, it takes time for the hot water of the shower to come out in the trouble, and the worst etc. do not come out are daily occurrences.
Even in such a situation, there is a thing that can not be used and give up, and the staff sleeps and does not correspond depending on the time of day.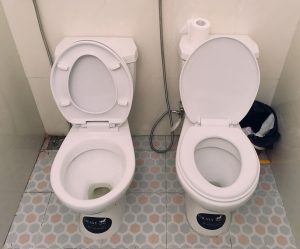 1-2 Net environment and equipment
When it comes to hotels overseas, Wi-Fi is a must.
However, some hotels do not connect at all, or slow communication speeds can interfere with business.
It is recommended to borrow pocket Wi-Fi to improve the net environment surely!
1-3 I can't sleep slowly.
In Vietnam, the soundproofing performance is equal to zero.
Even if you're in the room, you can hear the sound well, especially in Hanoi, because the horn sound of cars and motorcycles is always ringing, i think you will be quite concerned.
And the most important bed...
This is hard anyway!!
There are no mattresses, and most of them have thin futons on wooden beds, and they may feel quite a pain in their bodies and can't sleep.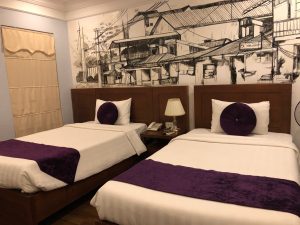 1-4 Human Trouble
This is not only in Vietnam but also overseas.
Especially many hotels in Vietnam
Theft of passports and gold items after cleaning the room
Taxi driver and guru rip-off
I can't communicate and don't get what I want.
In Japan, you spread things in a hotel room with peace of mind.
But be careful in Vietnam.
Even a safe installed is not completely safe.
It is not recommended that you always carry your valuables with you and spread your space out of your room.
2 Safe hotels only for Japanese
read a vietnam up here there's a
"I can't work in Hanoi with peace of mind"
I think that there are a lot of people who thought.
However, there is a hotel which wipes out the uneasiness of the Japanese people.
That's the Sakura Hotel.
Let's introduce what sakura hotel is good for Japanese people!
3 First of all, what is sakura hotel?
Sakura Hotel was built in Hanoi for completeLy Japanese people and has now expanded to three stores.
All design and staff guidance are done by Japanese people, and this hotel is the only hotel in Hanoi where Japanese staff are stationed at the reception.
Now, 90% of our customers are Japanese, so there are few troubles between our customers, making this hotel a popular destination for Japanese businessmen.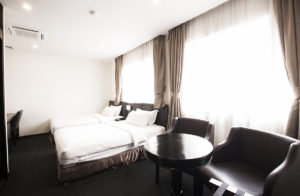 4 Sakura Hotel here is a relief!
Let's introduce the service of Sakura Hotel.
It wipes out all your fears♪
4-1 Support in Japanese
The wall of fine words is still large.
There are many things that can not be transmitted even if it is ripped off by the taxi, and it is thought that it is amusing even a little, and there are a lot of people who pay to cry scary when it is threatened and a high charge in the restaurant in the inside.
Sakura Hotel solves all such fears!
Of course, the trouble and the question in the hotel, and the trouble on the go will be supported in Japanese.
There are 24-hour Japanese-speaking staff at the front desk, including Japanese.
We will respond in Japanese regardless of the time, such as early morning departure or late night arrival.
You can also use it for a variety of requests, such as arranging taxis, arranging sightseeing tours, and booking restaurants.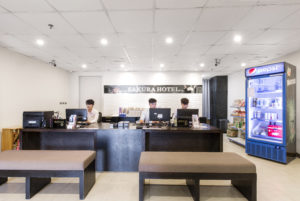 4-2 Facilities specifically for Japanese
There is no bathtub in Hanoi, and there is not a restroom shower in the sakura hotel as I mentioned earlier
All stores with bathtubs (first separate bus, 2.3 store unit bus.
All rooms are equipped with a shower toilet.
High-speed Internet
Watch Japanese TV programs (terrestrial, BS, CS)
・There is a public bath of the half-open air of all shops (sauna and water bath)
Free laundry
In particular, the large public bath that is used not only by business travelers but also by expatriates is the best of sakura hotel.
Hanoi is humid all year round and steamy, so the public baths that come at the end of the day are the best.
Moreover, you can spend it slowly because it is equipped with a sauna and a water bath!
Of course, guests can use it free of charge!
After taking a bath, you can relax in the relaxing room with massage chair next door.
Japanese comics and TV are also available.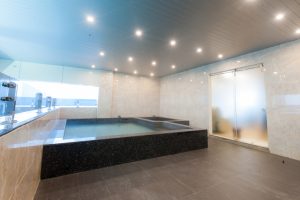 4-3 Breakfast
It's good to come to Vietnam and enjoy eating local food, but i think there are many people who can't act in the morning or who are not good at cooking overseas.
For those of you, sakura hotel is a safe Japanese food from breakfast.We will support your start of the day.
Breakfast is prepared in a wide variety of japanese, Western, Vietnamese, etc. and i think that you can enjoy it for a long stay.
In addition, if you can not eat breakfast such as early departure in the morning, please contact us at least the day before, and we will prepare onigiri and vine me (Vietnamese sandwich) according to the departure time of the next day.
All of the menus were devised by Japanese chefs, so you can rest assured.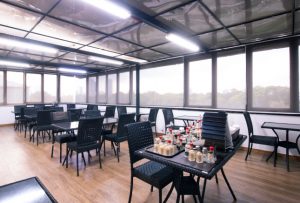 5. To live in Hanoi safe and secure
Today I introduced the hotel.
For businessmen, a hotel on a business trip is also important for a successful business.
Sakura Hotel offers all our customers peace of mind and comfort, as well as flexible access to various on-the-go problems.