Recommended local rice in Hanoi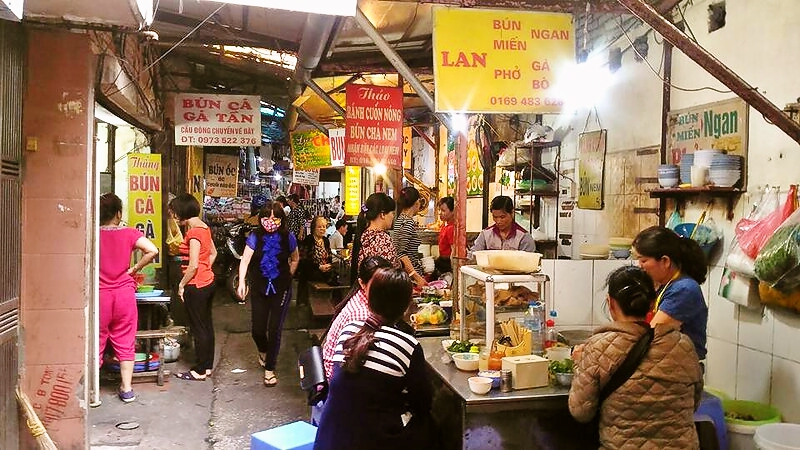 The other day I invited a friend in Japan to come to Hanoi when the new Corona virus subsided.
"Vietnam seems to be having trouble with rice" "It smells and it looks tight"
It was said ...
I think that there are a lot of people who still have a similar image.
But!!
Unlike the image, Hanoi rice is really delicious♪
There are a lot of recommended dishes including the typical Pho.
This time, I will introduce the vietnamese food of the recommendation that I want you to eat by all means when coming to Hanoi.
Those who come to Hanoi from now on, but those who do not like to eat please try to eat by all means reference! !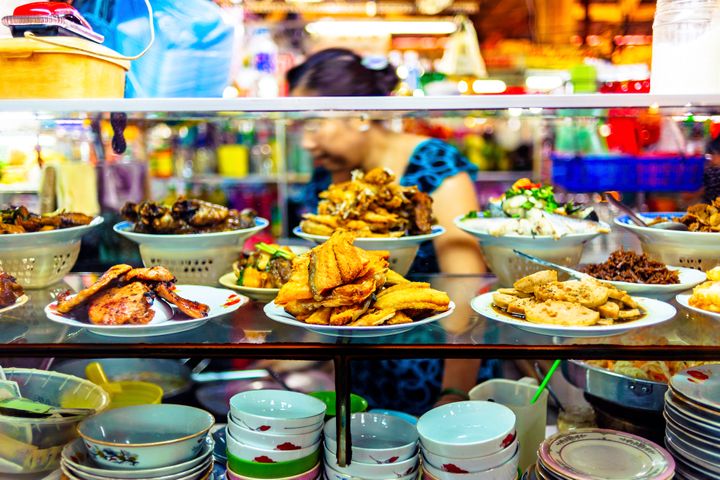 1.  Buncha
Speaking of Vietnamese food, there are many people who say "Pho", but in Hanoi, it is a Tsukemen dish that is eaten as well as Pho.
It originated in Hanoi and Bun is a thin, round rice flour noodle.
Because pho is flat rice flour noodles, even if the raw materials are the same, the texture is completely different.
Buncha eats thin, round rice noodles in a sweet and sour soup containing charcoal-grilled pork, meat dumplings, takenoko, etc.
You can also change the taste by mixing red pepper, ginger, mint, shiso, etc. with a scalp if you like.
The recommendation is to order fried spring rolls together and eat them together!
The sweet and sour spup goes well with crispy spring rolls.
You can get a buncher from about 50.000VND to 100.000VND (about 250 to 500 yen) depending on the shop.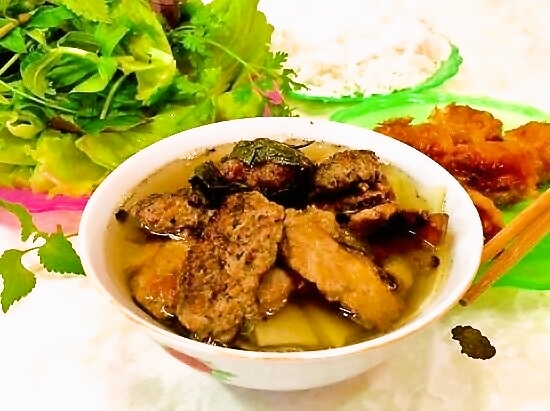 2. Shrimp Cha-Han (Com rang tom)
There are many shops in Tong Duy Tan, which is the only place in Hanoi where it is allowed to open late at night, so it is the perfect place to go for a drinking party in the middle of the night!
I also use it considerably, and I always take it to eat when an acquaintance comes from Japan!
It is the best to eat it by intertwining the cha-han of parapara and the included sp.
If you eat it once, it will become addictive enough to always go to the end of the drinking party! !
There are a lot of tourists, and the price is a little expensive with 100.000VND (about 500 yen), but it is one of my favorite dishes.
Tong Duy Tan (Tonzuitan Street) has countless shops, so please look for your favorite shops!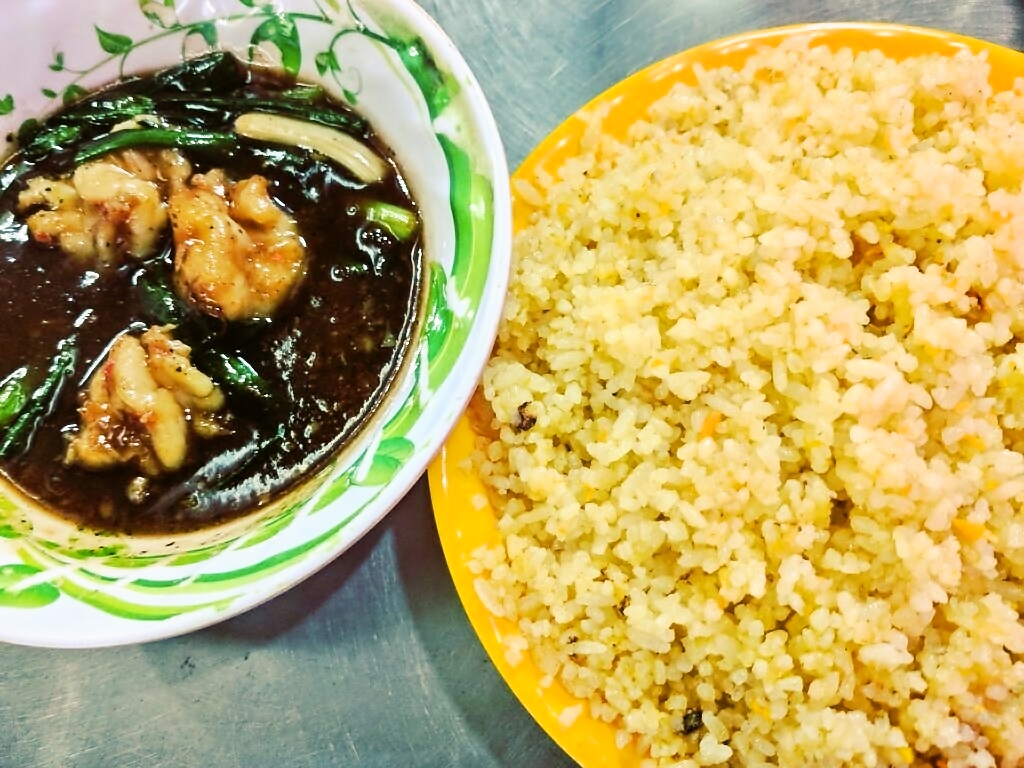 3. Yakiniku
This is recommended by specifying a shop, but I will introduce the Vietnamese style grilled meat of the shop called [Xuan Xuan]!
Meat is chosen from beef, pork, goat, goat meat is recommended!
It is characterized by spreading aluminum on an iron plate and burning meat with plenty of aluminum.
The meat is more fragrant than oiled and baked, and I don't care about the smell of meat at all!
The goat is a little... Please try to challenge once by all means thinking that the person who was deceived♪
It is also good that it is just off the tourist spot Hoan Kiem Lake!
Address: 47 Mã Mây, Hàng Bum, Hoàn Kim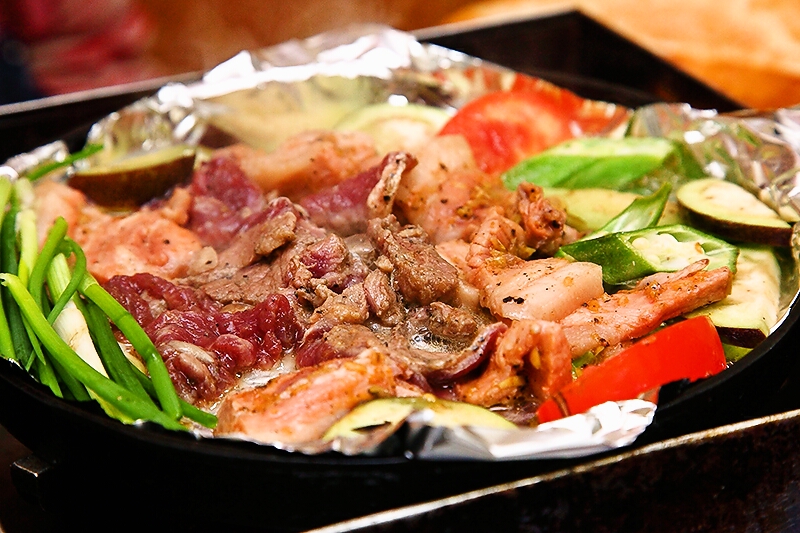 4. Bit tet
Bit tet means steak in Vietnamese.
Yes.It is meat again.Lol
The sauce which took a lot of overflowing is the best.
Steak is rice, but please eat it together with The Vine Me (bread) in the sauce in the Vietnamese style!
What shops do you recommend?
Shops at 20 Hang Gioay, Hoan Kiem, Ha Noi.
The price is 80.000VND (about 400 yen), and you can eat a delicious steak at a reasonable price.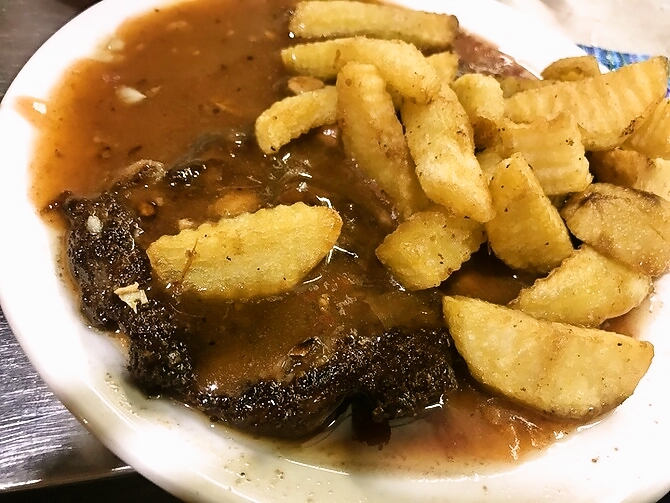 5. There is still exquisite local rice
There are still many Hanoi local rice that cannot be written here.
There are many shops around the hotel that can be introduced day and night, so please ask the front desk staff♪
It is fun to look for various shops with my own feet, but it was still the most correct answer to ask the local children.Lol
In addition, there are many people who talk to people casually and have a strong spirit of service, as well as the local shops in Hanoi that are not only delicious.
Because it is dirty, without saying because it smells, I want you to try various things once by all means and know the goodness of Hanoi!
At Sakura Hotel, please feel free to contact us at the front desk if you say "I don't know the name of the dish" or "I don't know how to order".