FOR DOMESTIC BUSINESS TRIP => SPECIAL CAMPAIGN 50% OFF! AT COMFORTABLE AND SAFETY HOTEL ( START FROM 1ST SEPTEMBER)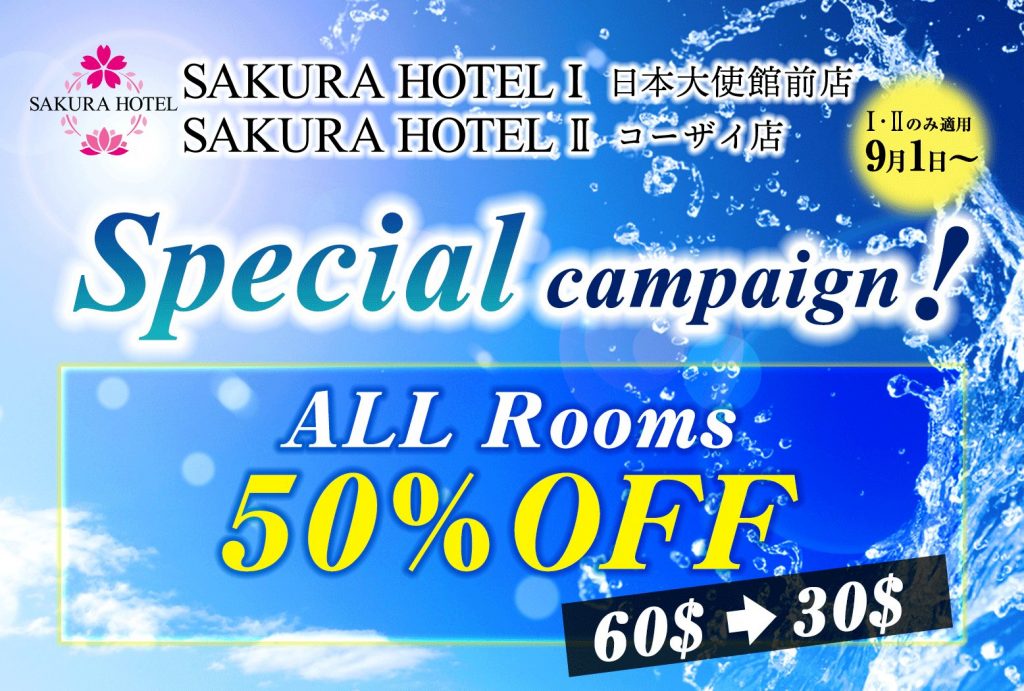 Sakura Hotel is a business hotel which is made for business Japanese people with comfortable and safe, so Vietnamese and foreigners can
stay here with peace of mind.
SPECIAL CAMPAIGN IS HERE
SAKURA HOTEL 1 AND SAKURA HOTEL 2 => OFF 50%
 ◆Sakura Hotel 1:Superior 60$⇒30$
               Deluxe 80$⇒40$
 ◆Sakura Hotel 2:All rooms:42$⇒21$
1・Japanese style service to all customers
We provide Japanese hospitality services to all customers equally.
Almost staff are Vietnamese staff so we can speak not only Vietnamese but also English and Japanese.
If you have any problems, please do not hesitate to contact our staff.
Even if you are on a business trip in Hanoi, we will be happy to guide you to restaurants nearby there.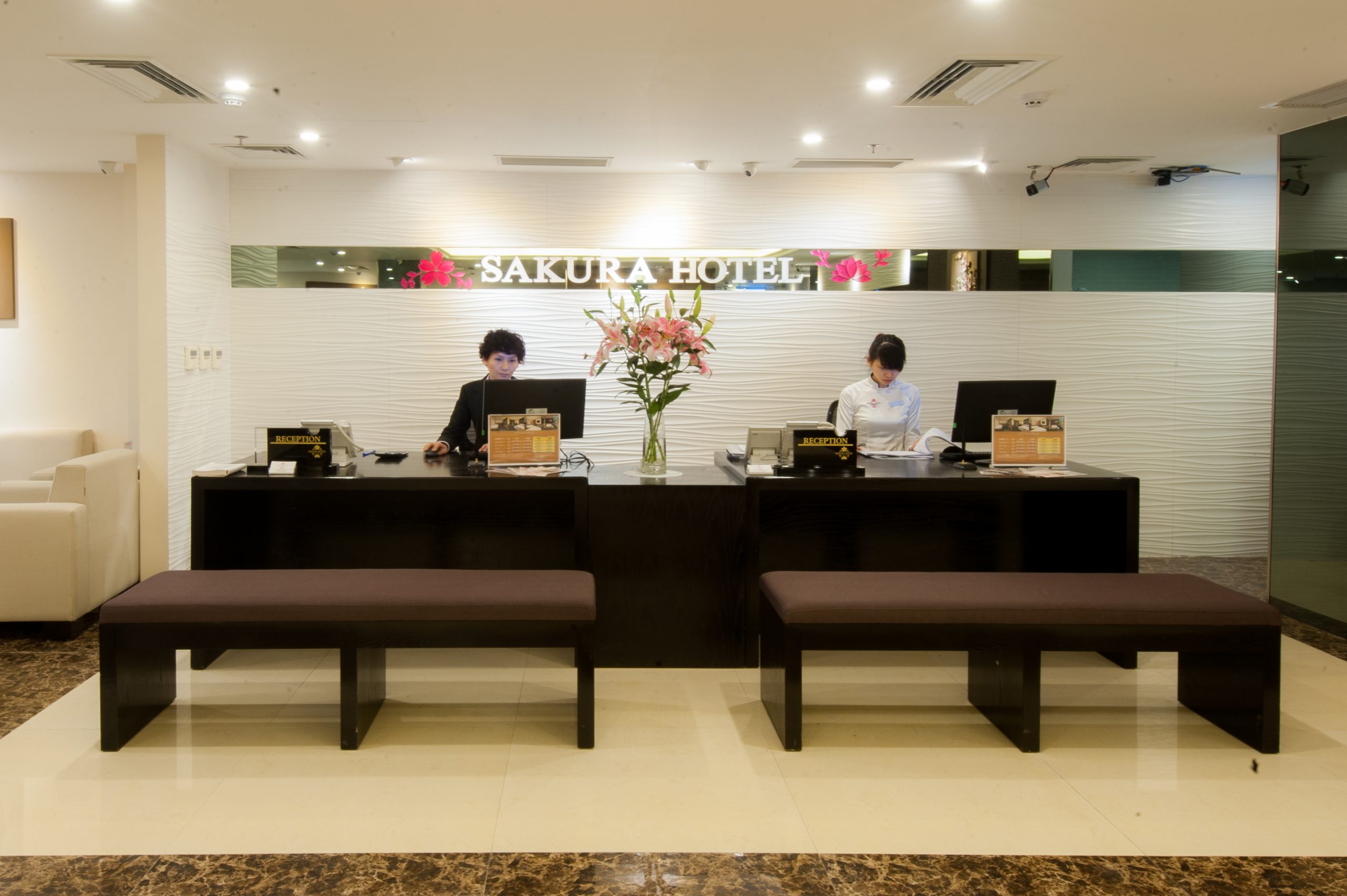 2・24/24h staff at reception
When you come back hotel from work, our staff will be on  24/24 hours a day. So you can always check in and check out everytime if you are
late due to flight delays or congestion.
We also try our best that you do not have to wait for long time when check-in or check-out
The motto of hotel is that don't make customers wait because they will have to go aboard or go to work from early.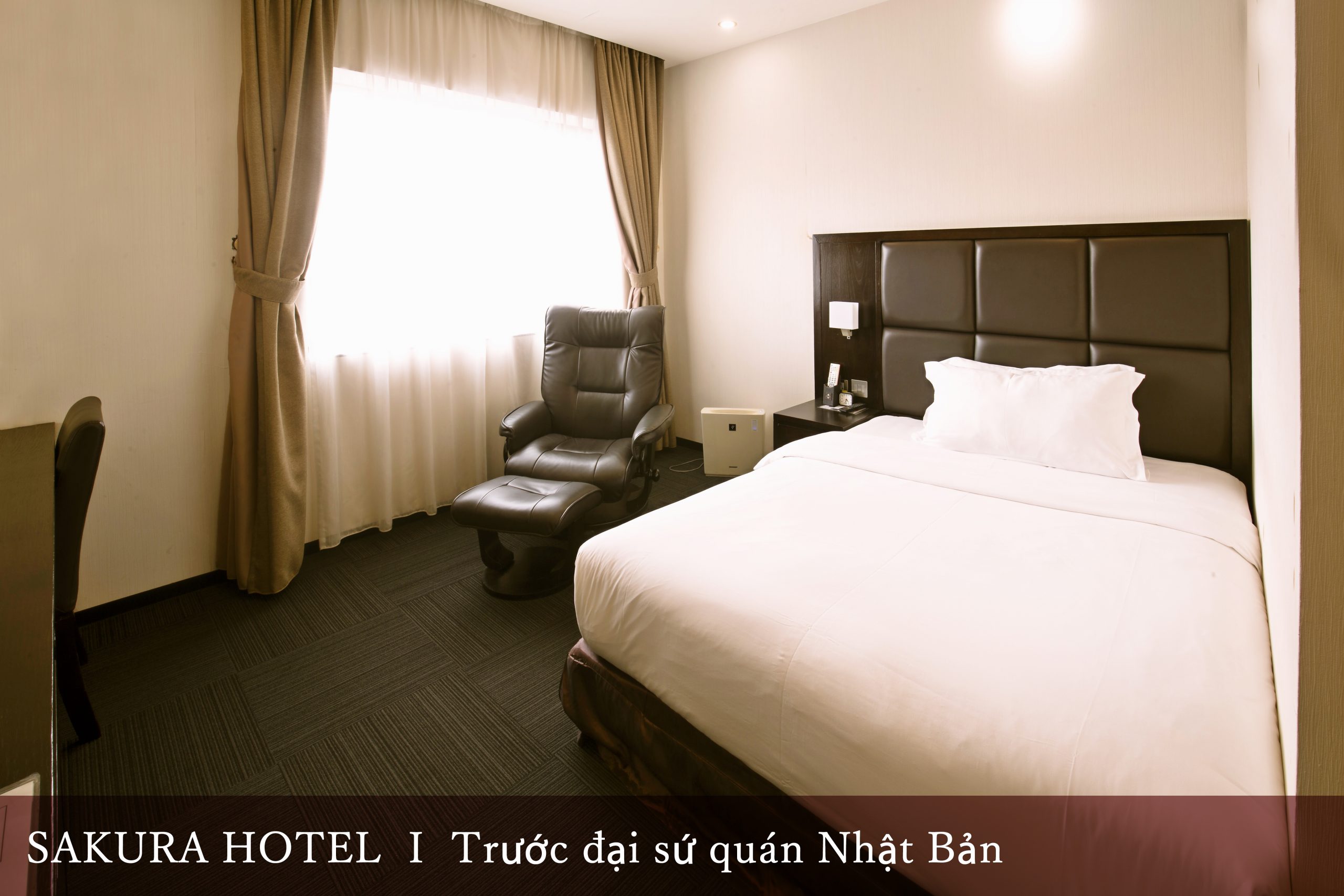 3・Style of room
Have you ever stayed in a cheap hotel and woke up with the noise of a motorcycle or the sound of a car horn?
So that we offers rooms that are comfortable with void to noise.
In addition, Sakura No. 1 store is fully equipped with Sealy, the highest-class bed used like 5 star hotels. Becausse we provide rooms with a
focus on comfortable sleep.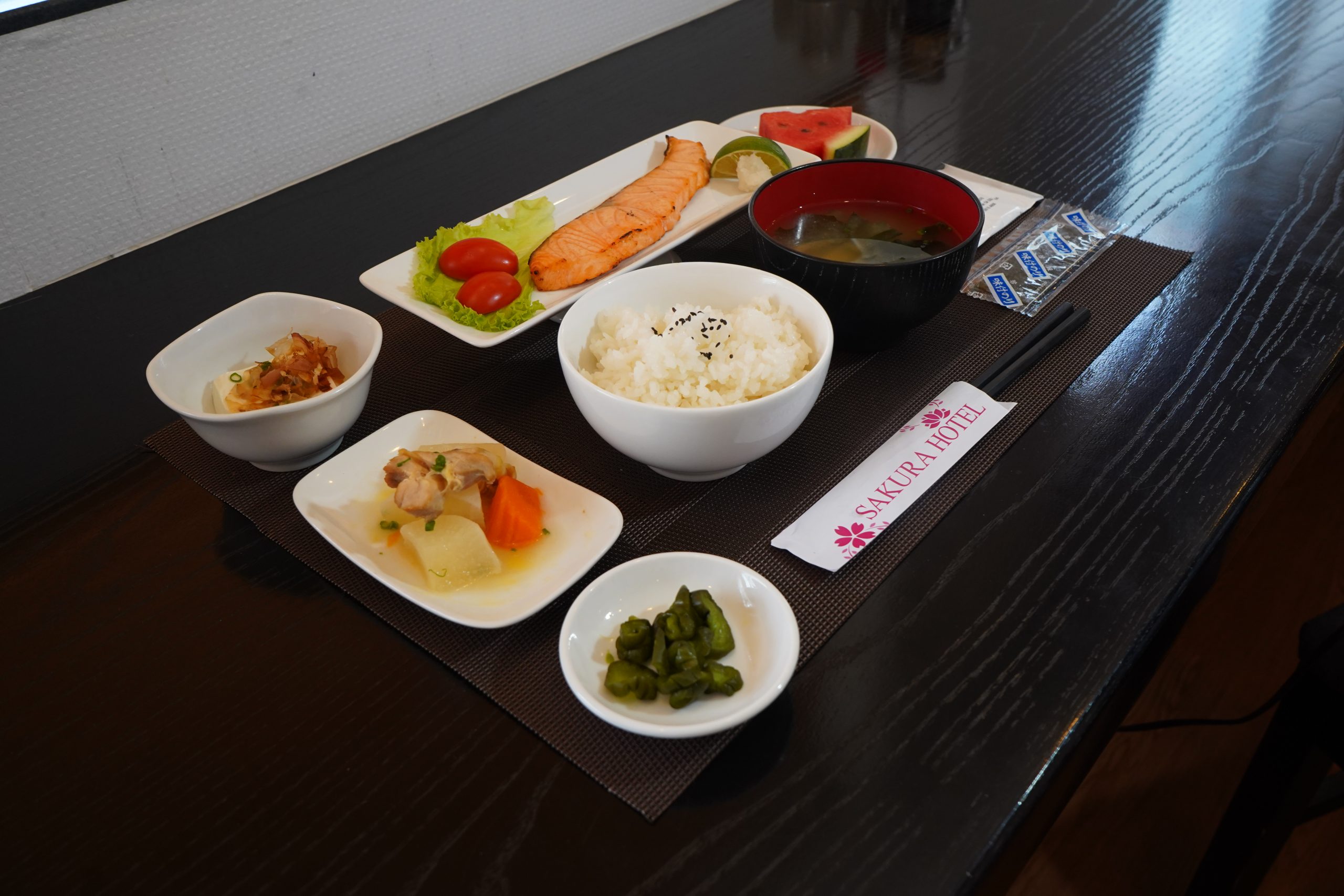 4・Style of breakfast
Almost hotels serve breakfast such as buffets but we offer many sets which you can choose breakfast from the menu.
I think everyone has experienced that during breakfast buffets at other hotels, popular dishes disappeared quickly and most guests who eat
breakfast late, will be lost most of the dishes.
But in Sakura Hotel, we offer a service to select breakfast as a set from the menu according to the voice of such customers. You can choose
from Japanese food to Vietnamese food. For early morning, rice balls and banh mi set can be served before breakfast time. So customer can
bring go to work if they don't have time to take breakfast at restaurant.
We are particular about Japanese hospitality service even for breakfast.
So how about staying once during this SPECIAL campaign?
All of the Hotel's staff look forward to welcoming guest as soon as!