COVID-19 – Current situation reports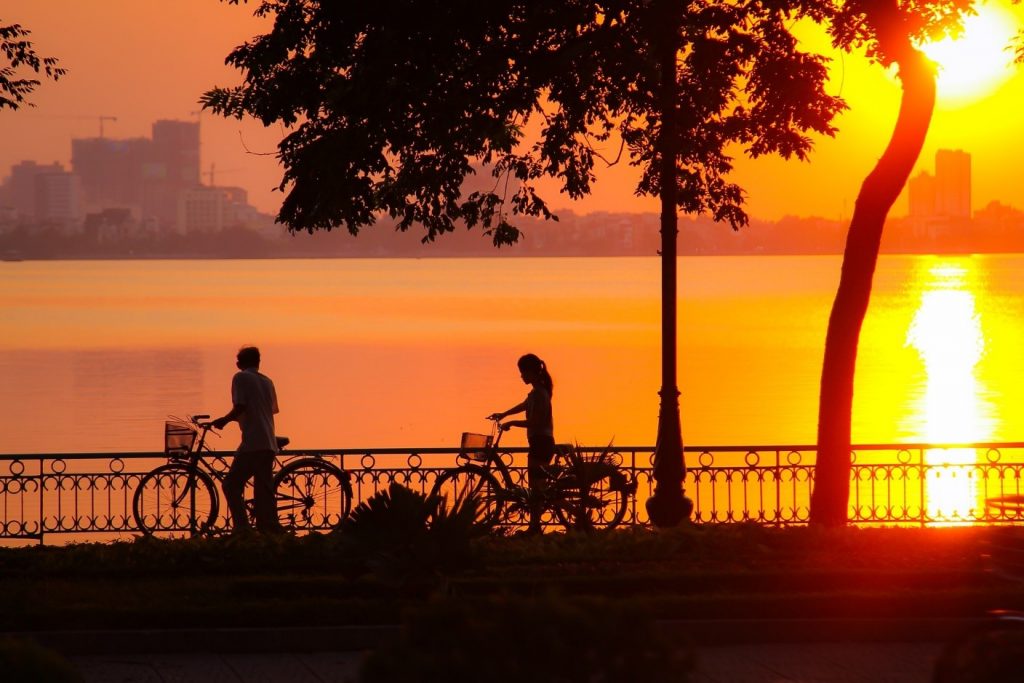 Due to the COVID-19 pandemic, Vietnam has suspended the entry of all foreigners (for tourism purposes) from March 22 until 10 October and further notice to limit the spread of COVID-19.
At this time, this policy has very limited exemptions for business purposes or official duty.
And in addition, 14 days of quarantine is required at the designated place upon entry.
Since this regulation began, many Vietnam's industries has been affected for more than half a year.
However, in Vietnam, no one have been infected from the general public for about a month, except for those returning to Vietnam from abroad.
The cumulative number of infected is about 1000 people but this is very small number if compare to other countries.
It is said that Vietnam is cited as having one of the best-organized epidemic control programs in the world.
In Vietnam, economic activities has resumed as usual except travel from abroad.
In this article, we will explain the situation of the coronavirus in Vietnam.
・ Situation and effective countermeasures for the coronavirus in Vietnam
・ Impact on business travel
・ Impact on business
We would like to divide it into three parts and introduce them in detail as below
・Situation and effective countermeasures for the corona virus in Vietnam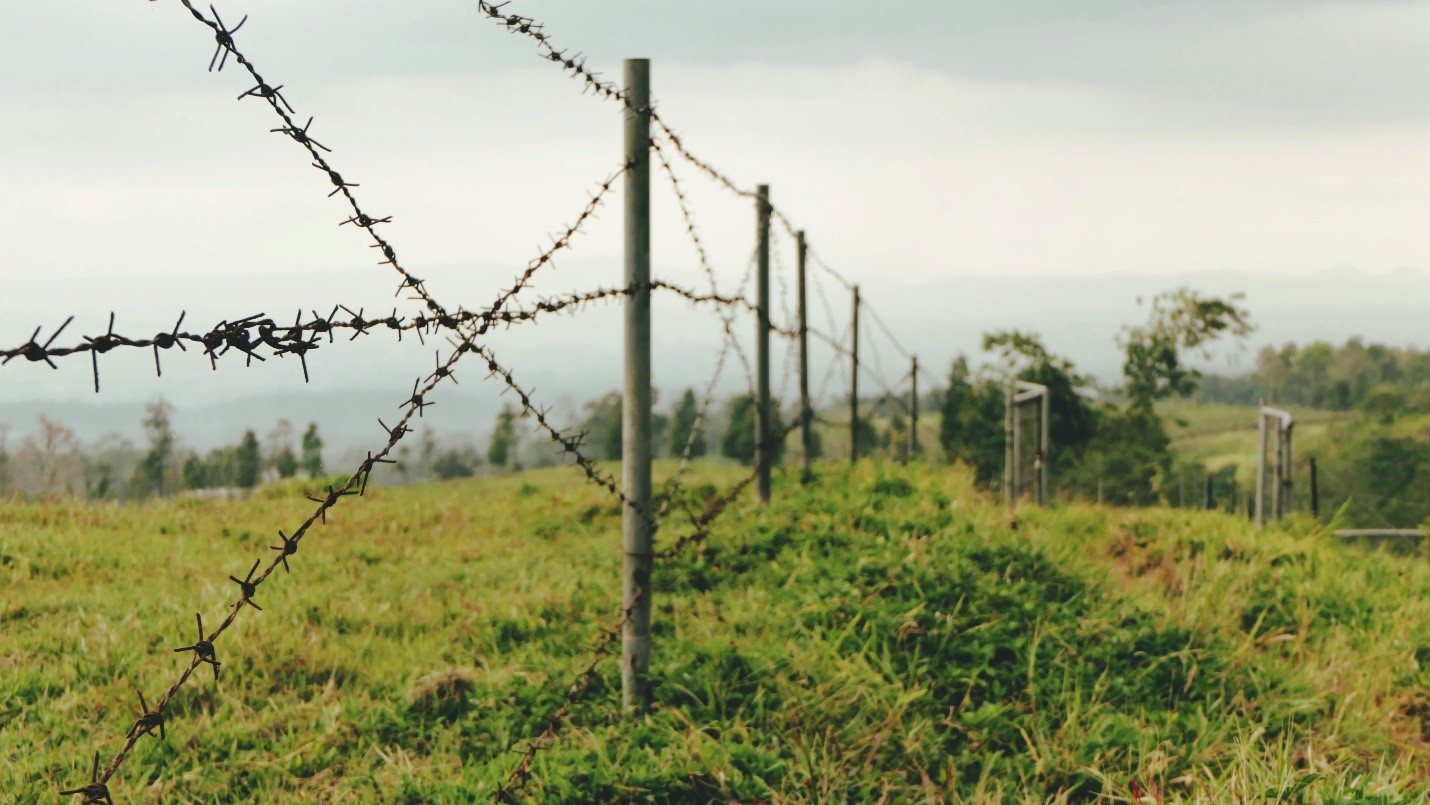 Vietnam's repsponse to the coronavirus has been swift and strict.
Regulations are implemented from a day or the next day which are decided by congress:
- Don't go out if unnecessary
- All schools are closed from January 23 to the end of April when the first known case of COVID-19 in Vietnam was reported in the general public
- From March 28th to April 22nd, all stores except grocery stores and pharmacies will be ordered to suspend operations and movement to other cities will be restricted.
- All people go from aboard have an obligation to to submit a questionnaire which is prepared by the Ministry of Insurance
The Ministry of Health in Vietnam has a classification system from F0 to F5.
F0 is called person who is identified to be infected with corona virus
F1 is called person who is suspected to be infected or exposed to F0
F2 is called person who is exposed to F1
And F3/4/5 is called person who is exposed to F2/3/4.
The above is a part of measures to cope with COVID-19 in Vietnam
And especially during the period from mid-March to the end of April, these measures was widely applicable.
In city, where is always noisy, crowded by the sirens of motorbikes and cars, seems to have changed and became quiet.
And then as a result of adopting those regulations, the number of newly infected case gradually decreased.
For about 100 days Since April 17, Vietnam recorded no new cases of COVID-19 related to community spread. When quarantine measures have been loosened, life began to return to normal little by little
On July 25, a new outbreak have occurred in Da Nang city- in central Vietnam.
But with the diligent efforts of the government and citizens, the epidemic has been controlled and calmed down at the end of August.
Since the end of September, everyone can travel in the country again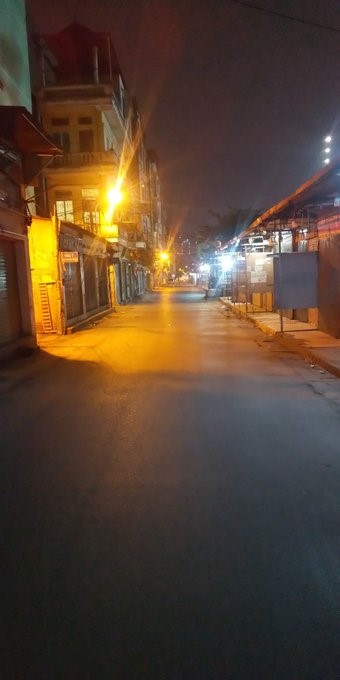 ◆Streets lined with stores (under regulation)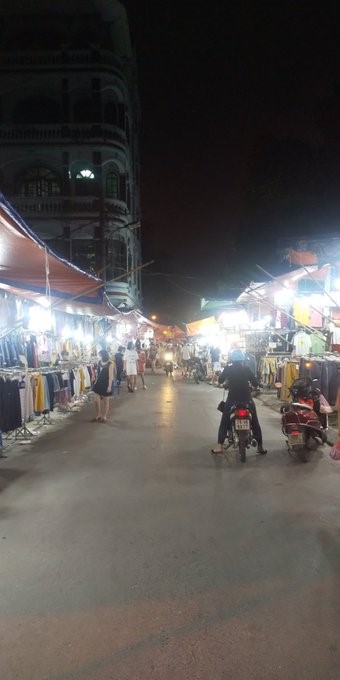 ◆Streets lined with stores (after deregulation)
・Impact on business travel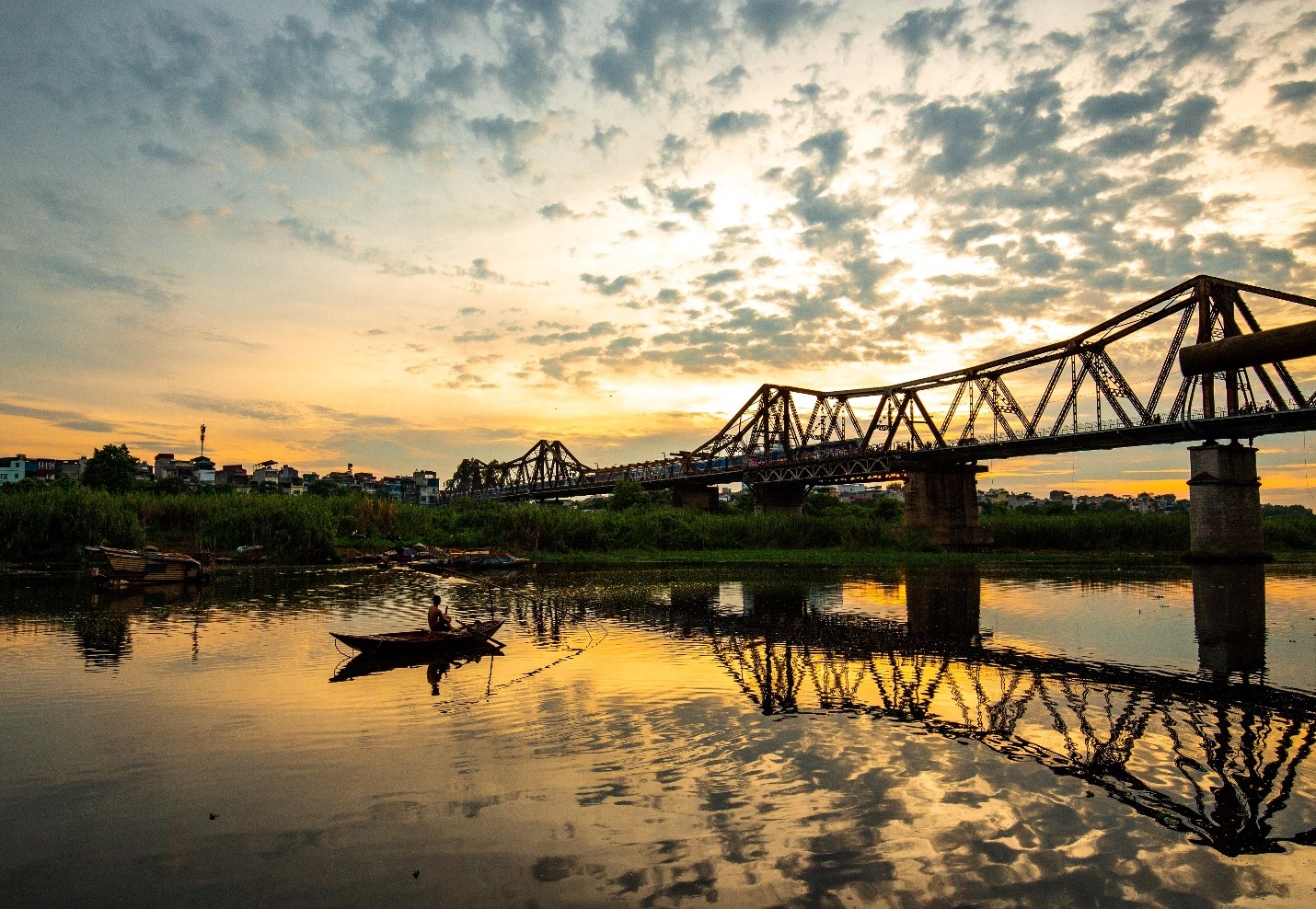 The impact of the epidemic caused by Corona virus on the travel and tourism industry is enormous.
The number of foreigners caught in the city has decreased significantly and many small and medium hotel or restaurants have closed.
However, for the Vietnam story, people are in the mood that the pandemic which caused by new Coronavirus, has calmed down and the threat is no longer in danger.
The Mid-Autumn Festival held in the Old Quarter in October was very exciting with a large crowd gathering.
The domestic tourists also felt that they were back to normal.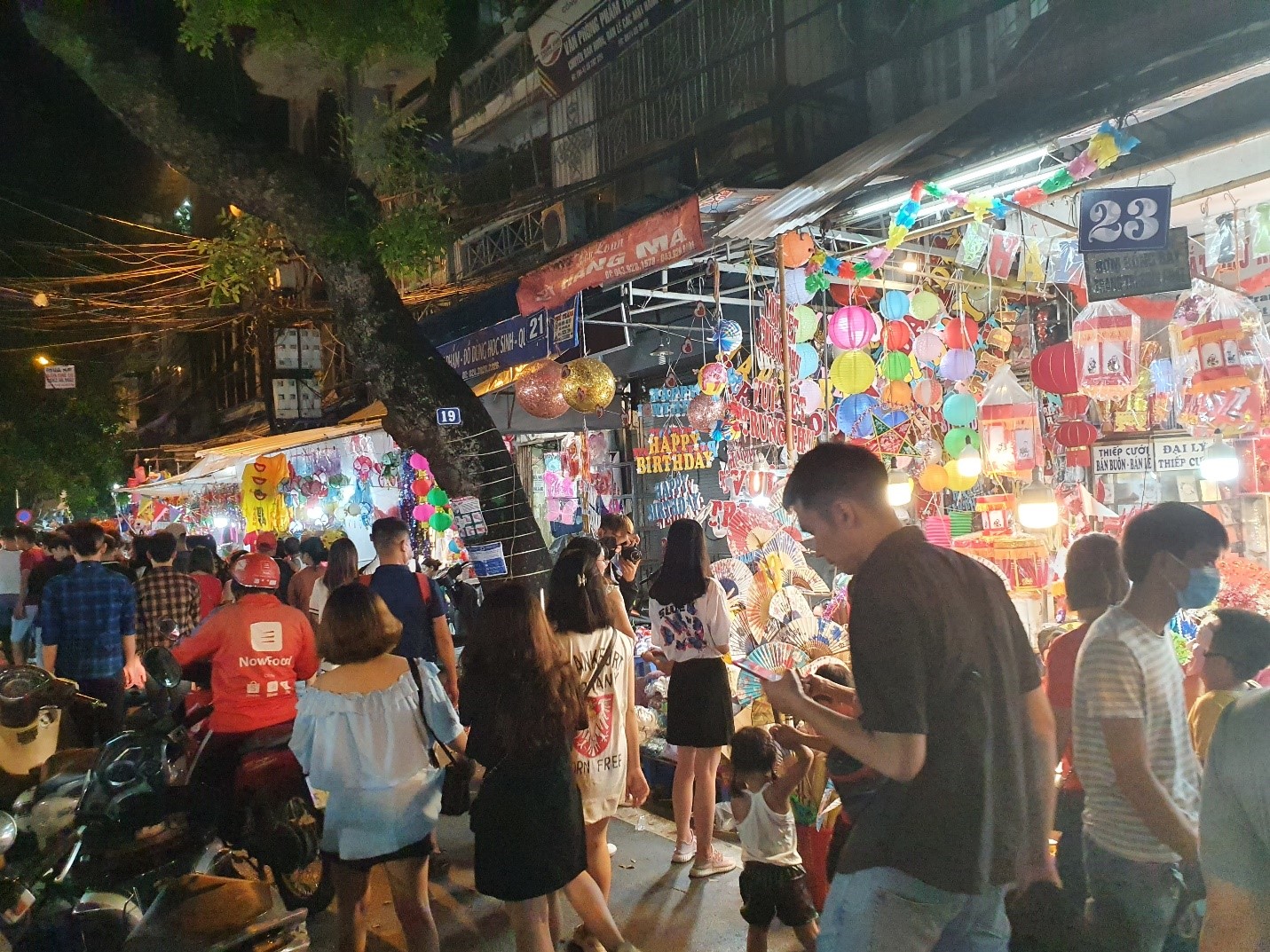 ◆Mid-Autumn Festival held in early October
Now all we have to do is wait for foreign visitor to come Vietnam.
But we have to expect about countermeasure against the new corona virus in other countries too.
All of our staff are looking forward to the day when we can freely come and go travel to Vietnam easily.
・Impact on business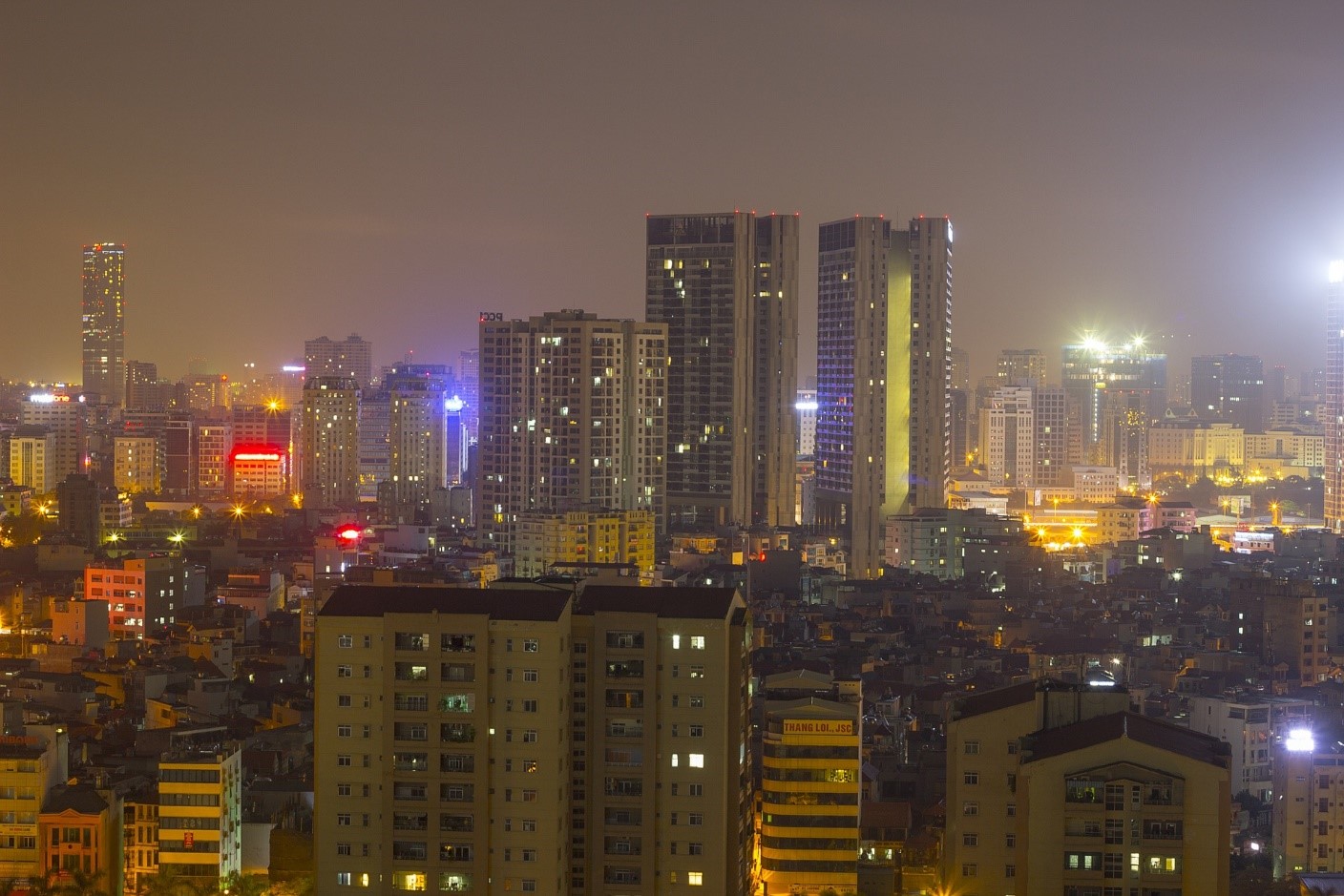 In terms of business, travel agencies and tour companies have been greatly affected by the significant reduction in the number of foreigners coming and going.
We also heard that due to the decrease in customer demand caused by the new corona virus, a number of manufacturing companies other than the tourism industry have also reduced their sales by more than half.
In addition, it seems that there are many Japanese who are staying in Vietnam to work and have to return home due to poor business performance.
However, despite this situation, the forecasted GDP growth of Vietnam for 2020 will still grow by 2%.
While many companies are struggling to increase sales, there are also companies such as meal delivery companies and notebook PC manufacturers (to work from home) ... do well in business due to the increasing demand for essential consumption during the epidemic season.
Many companies have been negatively affected by the pandemic caused by the new Corona virus strain.
But even in such a situation, we still expect the whole Vietnam country to thrive.
And further growth can be expected when the travel and circulation return to normal.
So this time we have introduced information about current situation coronavirus strain in Vietnam.
The pandemic in Vietnam has subsided.
And we are looking forward to the day when the pandemic subsides around the world and we will be very happy to see you again!